Rock Hill, SC, is close to some of the best camping sites in the Southeast. With plenty of hiking trails, cycling paths, and local shopping and dining options, it's a great destination for outdoor adventure. Whether you're a tent camper, RV enthusiast, or just passing through, these are the top 10 campgrounds near Rock Hill that will give you the experience to remember: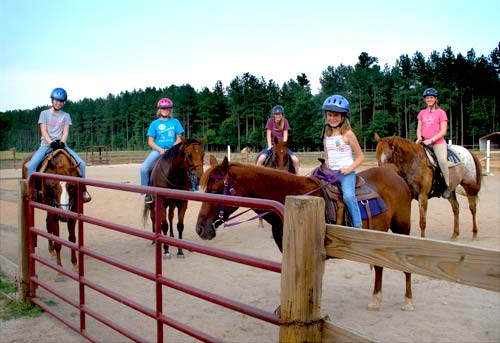 Address: 748 Lynnwood Farms Dr, Fort Mill, SC 29715
Phone: (803) 396-2025
This family-friendly campground offers several amenities, including a pool, playground, and cabins for rent. It's also conveniently located near shops and restaurants within Sun City Carolina Lakes. In addition to the campsites, you'll find plenty of opportunities to explore nearby hiking trails, bike paths, and horseback riding facilities.
Address: 4330 Henry Dellinger Rd, Maiden, NC 28650
Phone: (252) 489-0254
At Whispering Hammock Acres, nature lovers can enjoy various outdoor activities. Surrounded by lush forests and located just 1 minute from Highway 16 and 10 minutes from Lake Norman, campers, RVers, and tent-dwellers can find something to do. Choose from riding bikes, boating, fishing, or hiking through beautiful nature. Nature buffs can take in the sights and sounds of the nearby beach, forest, lake, river, or stream. Roam through the 3 acres of cleared land and soak up the tranquility of the area. Catch glimpses of the deer grazing through the property, pet the friendly goats, and explore the spring-fed stream. Top off your stay with a gorgeous sunset and fireflies when it gets dark.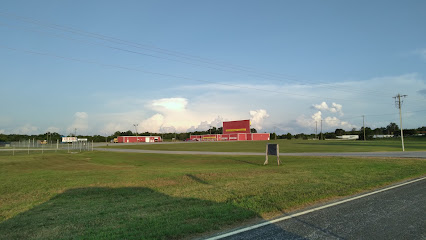 Address: 5G68+32R Blacksburg, South Carolina
Phone: 864-761-6297.
Situated close to I-85 exit 104, the camping site by the creek provides a tranquil and isolated area for camping. With two private campsites, generously provisioned with fire pits, wood and picnic tables, you will be well catered for. There is a single potable water spigot and a shared toilet located in an outhouse. RVs are more than welcome and can access level drive-through sites. Leashed pets are also allowed here. Immerse yourself further in the local area by taking a 15-minute drive to the nearby horse trails, bike tracks and hiking trails found at Crowders Mtn State Park, Kings Mountain State Park, and King Mountain National Park.  
Address: 111 Jackson St, Fort Mill, SC 29715
Boma Rentals offers vacationers the opportunity to rent a property in a stunning location. You will be surrounded by stunning views and beautiful landscapes. Enjoy the convenience of pre-installed amenities such as cable TV, Wi-Fi, and air conditioning. Soak up the sun on your private balcony or terrace.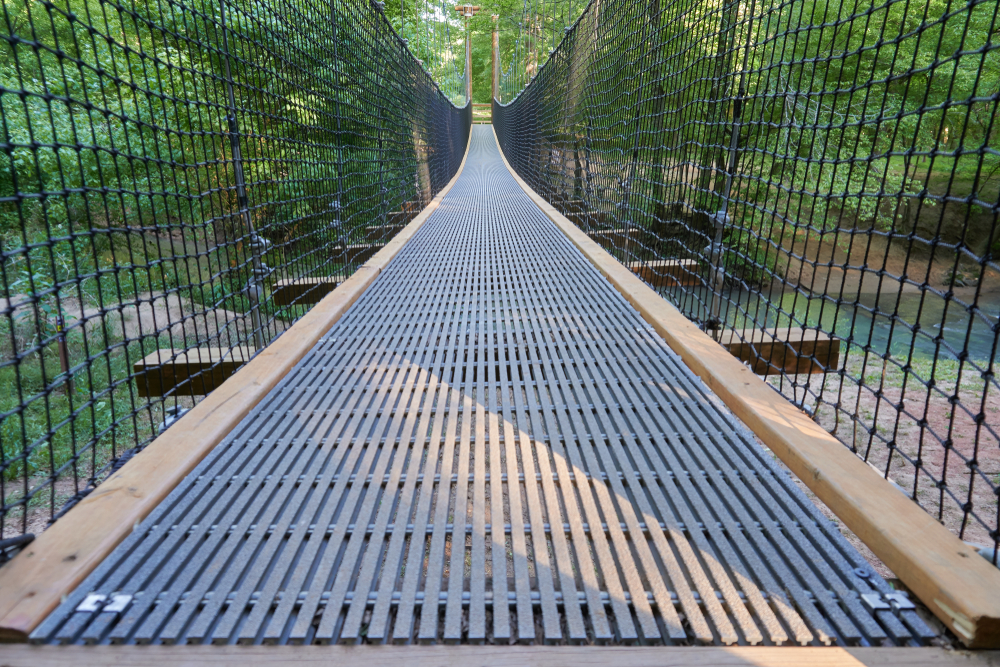 Address: 104 Adventure Rd, Fort Mill, SC 29715
Phone: (803) 547-4575
The Anne Springs Close Greenway is a nature preserve located outside Charlotte, North Carolina. It provides abundant outdoor activities, such as fishing, horseback riding, and hiking, for visitors to enjoy. The greenway offers wheelchair-accessible parking and other amenities to ensure a comfortable visit, such as dogs being allowed, picnic tables, a public restroom, and suitability for children. Outdoor recreation enthusiasts will find plenty of trails to explore, ranging from easy and leisurely to challenging. With its various activities and amenities, the Anne Springs Close Greenway is the perfect destination for an outdoor getaway.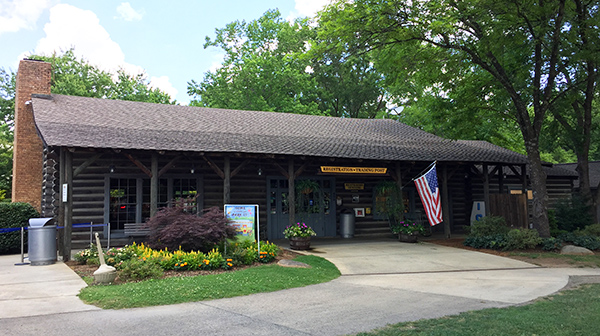 Address: 14609 Catawba Trce, Charlotte, NC 28273
Phone: (704) 588-2600
Carowinds Camp Wilderness Resort is a 25-acre campground that provides a range of recreational activities for the entire family. The campground features nearly 200 campsites and 15 rental cabins, all equipped with air-conditioning and full kitchens and bathrooms. Pull-through sites for RVs are available with full hookups and 50-amp outlets. Tent sites and space for small groups are also available. Other amenities include a swimming pool, play areas, a campground store, and laundry and bathroom facilities with hot showers. With so many features, Carowinds Camp Wilderness Resort is a perfect destination for those looking to recharge and reconnect with nature.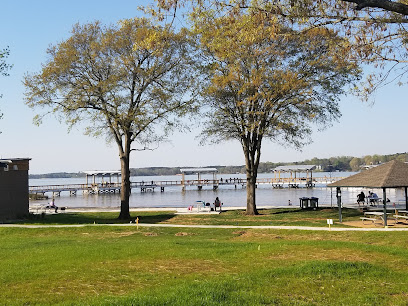 Address: 4490 Boatshore Rd, Rock Hill, SC 29732
Phone: (803) 366-6620
Ebenezer Park Campground is great for campers to stay of its wide amenities and facilities. The campground has 66 sites, all equipped with picnic tables, pull-throughs, and big rigs. The pad type is gravel, making the stay peaceful and quiet. The campground offers wifi, so you stay connected while camping. It has a variety of recreational activities such as a basketball court, boat ramp, fishing, picnic area, playground, rec hall, swimming beach, and volleyball with water access. Facilities include firewood, a general store, a dump station, recycling, restrooms, showers, trash, and water available. For those with pets, the campground is also pet-friendly. Reservation is available for up to 14 days. Enjoy the maximum level of comfort and fun with its wide range of amenities and facilities.
Address: 15200 Soldier Rd, Charlotte, NC 28278
Phone: (980) 314-2267
Copperhead Island is a campground located in Charlotte, NC. It offers a variety of outdoor activities, as well as overnight and long-term camping options. Guests can enjoy canoeing and kayaking on the peaceful waterways of the James River, fishing in the deep waters of the Rappahannock, or exploring the many trails and scenic vistas in the surrounding area. A boat ramp is also available for campers wishing to bring their own boat. The campground also provides access to a fully stocked store with all your camping needs and a recreation area for your enjoyment. Copperhead Island is the perfect destination for those looking to escape the hustle and bustle of city life and enjoy an outdoor adventure.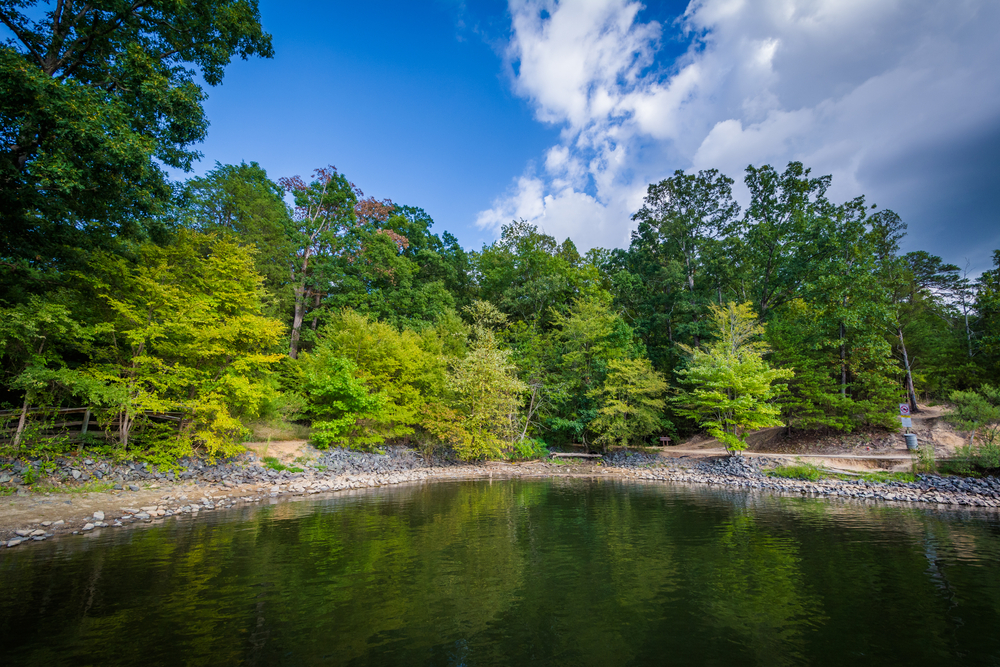 Address: 15222 York Rd, Charlotte, NC 28278
Phone: (980) 314-2267
McDowell Nature Preserve is an outdoor paradise just minutes from downtown Charlotte. The preserve has something for everyone to enjoy: a stunning lake, nature center, campground, trails, and play areas. Visitors can explore the surrounding forests and wetlands on the numerous trails, observe wildlife from the nature center, and relax in a serene campground with plenty of amenities, including fire rings, RV hook-ups, electricity, water, and a nearby bathhouse. To top it off, kids can enjoy the playground, making McDowell Nature Preserve the perfect spot for a family day out or a weekend camping retreat!
Address: Corner of Dunlap Roddey Rd & Humoback Bridge Rd , Edgemoor, SC, 
Phone: +1 336-403-1956
Email: luckyfarms20@gmail.com
The Lucky Farms campground offers a variety of options for couples, families, and groups of friends looking to explore nature. With 5 sites on 15 acres of woods and field, there's plenty of room to set up an RV/Tent or pitch a tent in the private woods or in their 7-acre field. The campground is equipped with a fire pit and provides a Saturday Dinner in the lobby for those interested in socializing. There are also walking trails for foraging, exploring, biking, and watching wildlife. They even offer customized experiences for those who want something special. Whether you're looking for a fun night with new people or a peaceful weekend away, Lucky Farms is sure to offer something to offer.
Tips for Campers
Be Prepared – Ensure you bring all the necessary camping gear, such as a tent, sleeping bag, and flashlight. Additionally, check the weather forecast before your trip, so you know what kind of conditions to expect.
Research Your Destination – It's always best to research the campground or area before embarking on your journey. Doing this will help ensure that you have plenty of activities and amenities available during your stay.
Pack Lightly – When packing for a camping trip, it's important to remember that less is more. Don't overpack; choose essential and lightweight items so they won't take up too much space.
Be Mindful of Wildlife – Be aware of any wildlife in the area and respect their habitat. Don't leave food out or litter, as this can attract animals and cause problems for yourself or other campers in the area.
Follow Leave No Trace Principles – Always remember to follow the principles of "leave no trace" when camping outdoors. This means leaving your campsite exactly as you found it, only taking what you need and preserving nature for others to enjoy.
Stay Connected – If you bring a cell phone or other device with Wi-Fi capabilities, ensure it is fully charged before setting off on your trip. Some campgrounds may offer Wi-Fi, but it's always best to be prepared just in case.
Have a Plan – Before heading out on your camping trip, make sure you have a plan for your activities and itinerary. Knowing where you will be going and what you will be doing each day helps ensure an enjoyable experience for all involved.
Respect Other Campers – Remember to be respectful of your fellow campers when staying at any campsite or park. Respect their space, keep noise levels to a minimum, and enjoy the outdoors responsibly.
Have Fun! – Most importantly, don't forget to have fun on your camping trip! Don't let stress or worry ruin your experience; take time to relax, explore nature and make lasting memories.
Essential Gear for Camping Trips
:
Tent – A tent is essential for any camping trip, as it provides the ultimate shelter from the elements and gives you a place to sleep at night.
Sleeping Bag – A sleeping bag will keep you warm while camping in colder weather and provide extra cushioning while resting on rough surfaces.
Camping Stove – Having your own portable camping stove ensures you can cook your meals when away from home without needing to build a fire or use an open flame.
First Aid Kit – Accidents can happen outdoors, so having a first aid kit with all the necessary items is always important when camping.
Flashlight/Lantern – You'll need a light source to help you see at night and when exploring the outdoors. Bring along a flashlight or lantern, as well as extra batteries if needed.
Outdoor Cooking Supplies – As mentioned above, having your own camping stove is great for cooking meals on the go. Don't forget to bring pots, pans, and other items that may be needed to prepare food while away from home.
Clothing – Make sure to bring something for every type of weather so you can stay comfortable during your trip. Pack layers that can be removed or added depending on temperature and humidity levels in the area.
Sun Protection – Always remember to protect yourself from the sun by wearing sunscreen and lightweight clothing outdoors. Hats, sunglasses, and other accessories can protect you from sun rays.
Bug Spray – Bug spray is a must-have while camping to help keep pesky insects away. Choose a safe repellent for both people and animals to avoid any adverse reactions or side effects.
Maps/GPS – Having a map or GPS system with you on your camping trip will help you find your way around unfamiliar terrain if needed and allow you to get back safely should you become lost or disoriented in the wilderness.
These are just some of the basics that should be considered before heading out on a camping trip; other items may be necessary depending on the trip you're taking, so be sure to do your research and plan accordingly.