If you're looking for a qualified and affordable locksmith in Rock Hill, SC, then look no further! Here are 5 top-rated locksmiths in the area that can help you with all of your lock needs. Whether you need a new key made, locked out of your car, or want to upgrade your home security, these businesses have you covered. Read on to find the perfect locksmith for your needs!

Address: 411 E White St, Rock Hill, SC 29730
Phone: (803) 487-3220
Quick Locks Locksmith provides quality, reliable service for all your residential and commercial locksmith needs. Whatever the job or emergency – lost keys, broken locks, installation of new safes/locks – Quick Locks Locksmith can be depended on to get you taken care of quickly and efficiently. With more than 14 years of experience in the industry, this highly skilled team will ensure any job is done right the first time. Whether you need assistance in an emergency or just an appointment scheduled at a future date, the professional and courteous staff at Quick Locks Locksmith are available 24/7 to meet your needs. They have extensive experience and technical skills, and their commitment to customer satisfaction makes them stand out among other locksmith companies.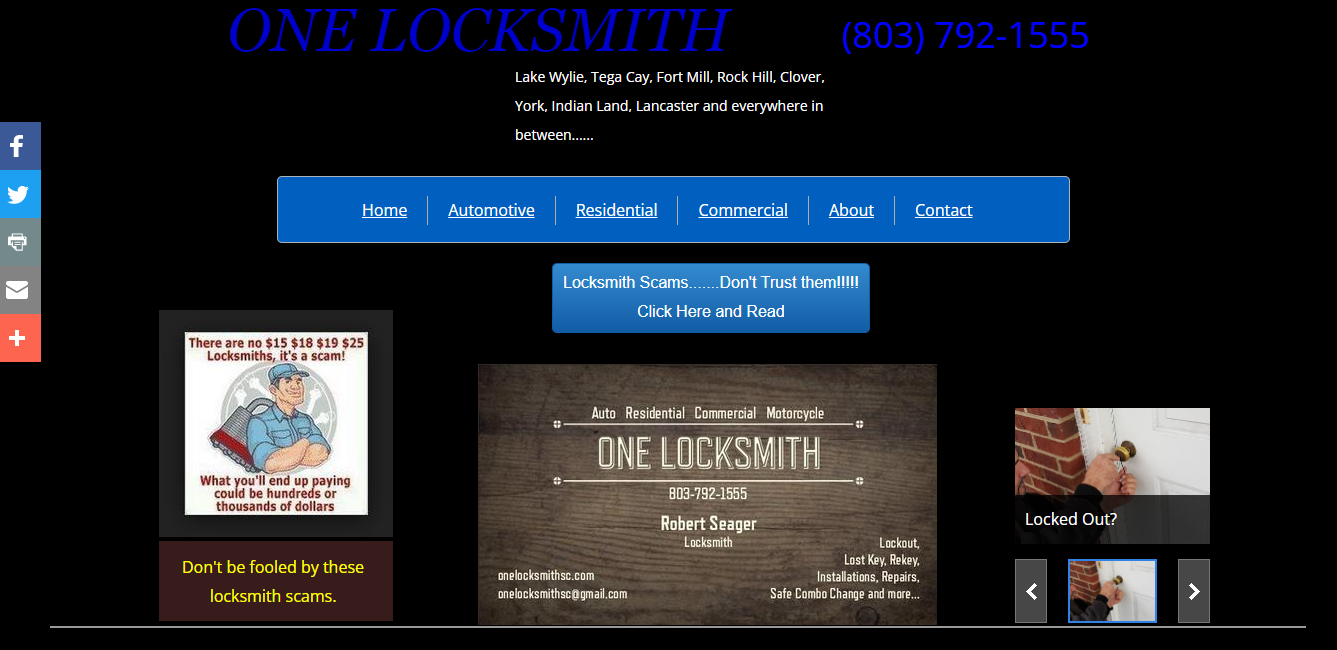 Phone: (803) 792-1555
With a full-service locksmith shop and mobile service, One Locksmith is here to secure your home and business. From the simplest rekeying job to complicated lock installations, they have cutting-edge technology and professional expertise to get it done correctly. Trust them to supply and install quality security products such as master key systems, 24-hour emergency lockout assistance, access control systems, safe installation, peephole installation, and more. Whether you're facing a broken key problem or need an upgrade of existing locks, One Locksmith has the best solutions. Best of all, they offer unbeatable prices for their services beyond just the standard 9-to-5 hours; call them anytime day or night for quick response times that can help put your mind at ease.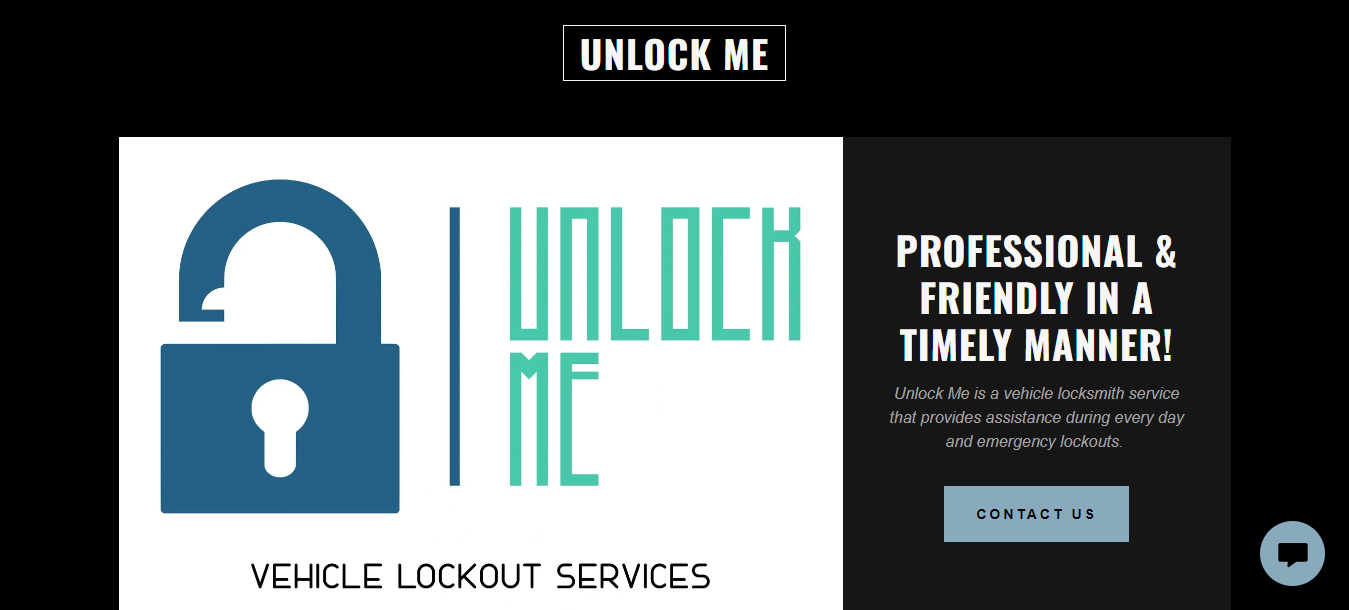 Phone: (803) 804-2283
Unlock Me is the answer to all your security needs. Whether business, commercial, or residential, this company will provide you with a comprehensive portfolio of security services and products tailored to your individual requirements. They offer expertise in door and window locks, CCTV systems, access control systems, and fire safety systems. Their cutting-edge technology makes their products highly effective at protecting any property from intruders. In addition to cutting-edge hardware solutions, Unlock Me also offers professional advice on the best security options for each client based on the specific situation of the property. With excellent customer service support available 24/7 and years of experience in the industry, you can rest assured that your security needs are in good hands when you choose to Unlock Me for your next product or service.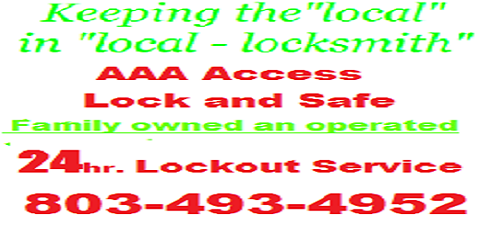 Phone: (803) 493-4952
Whether you have locked yourself out of your home or car or need an emergency locksmith, the One Stop Locksmith is the place for you. With reliable and professional staff available 24/7 to help with all your lock-related needs, customers have nothing to worry about. Their services cover clients nationwide – from standard lock installation to high-security systems. With decades of combined experience in the field, their technicians really know what they're doing. For any lock-related problems, AAA Access Lock and Safe can offer a hassle-free solution.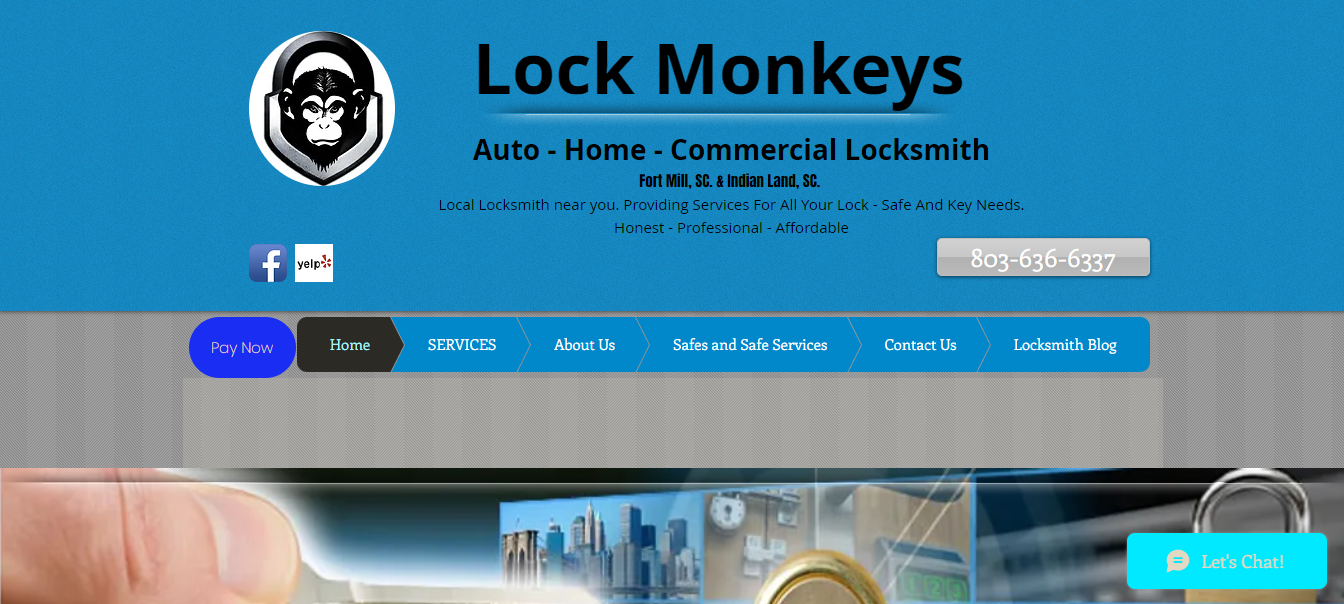 Phone: (803) 636-6337
Trust the experienced professionals at Lock Monkeys Locksmiths for all your lock and security needs. They've serviced thousands of customers since their start in 1996, and they are committed to providing excellent customer service by offering exceptional value, outstanding workmanship, and fast turnaround times. From commercial buildings to residential homes, no job is too small or too complex for Lock Monkeys. Their team of certified locksmiths can install, repair and troubleshoot all types of door hardware. Their services include master key systems, keyless entry installations, safe opening and combinations changing – even emergency 24/7 help in a pinch!
FAQs
Q: Where can I find a locksmith in Rock Hill SC? 
A: There are a number of local locksmiths in Rock Hill SC that offer locksmith services. You can search online for customer reviews and recommendations of local locksmiths to find the one that best suits your needs. 
Q: What services do locksmiths in Rock Hill SC offer? 
A: Locksmiths in Rock Hill SC offer a variety of services, including residential and commercial lock installation and repair, car key duplication and replacement, and keyless entry system installation and repair. 
Q: What types of locks do locksmiths in Rock Hill SC install? 
A: Locksmiths in Rock Hill SC are experienced in installing a wide range of locks, from standard locks to high-security locks. They can also advise you on the most suitable locks for your home or business. 
Q: How much does a locksmith charge for labor and parts? 
A: The cost of labor and parts will depend on the type of service provided and the difficulty of the job. Most locksmiths in Rock Hill SC will provide an estimate of the cost before beginning work on any project. 
Q: Are there any special considerations when choosing a locksmith in Rock Hill SC? 
A: It is important to look for a locksmith who is licensed, bonded and insured. Check to make sure they are also up to date on any local laws regarding locksmithing and security. Ask friends and family for recommendations if you are unsure.