Whether you're a seasoned pro or just starting out, you'll find a course that's perfect for your skill level and preferences. From historic clubs with rich traditions to modern courses that challenge even the most experienced players, Rock Hill has it all. In this guide, we'll take a look at the 5 best golf courses in and around Rock Hill, highlighting what makes each one unique and worth visiting. So, grab your clubs, lace up your shoes, and get ready for an unforgettable round of golf.

1.Rock Hill Country Club
Rock Hill Country Club is a pretty sweet spot for golfers in South Carolina. It's been around since 1934 and has seen some pretty big names pass through its doors. But, it's not just for the elite – the club is all about making sure its members have a good time. The golf course, designed by A.W. Tillinghast, is a real treat and offers a good challenge for all skill levels. Plus, there are loads of golf groups for men, women and juniors to join, and plenty of fun social events throughout the year. When you're done on the course, the club's got you covered for food and drinks, with both casual and fancy dining options. And, it's not just for the adults – the club's got loads of activities for families too, like swimming and Junior Golf. Basically, if you're in the Rock Hill, Fort Mill or South Charlotte areas and you're looking for a great golf club to join, Rock Hill Country Club should be on your list.
Visit their website at https://www.rockhillcountryclub.net for more information.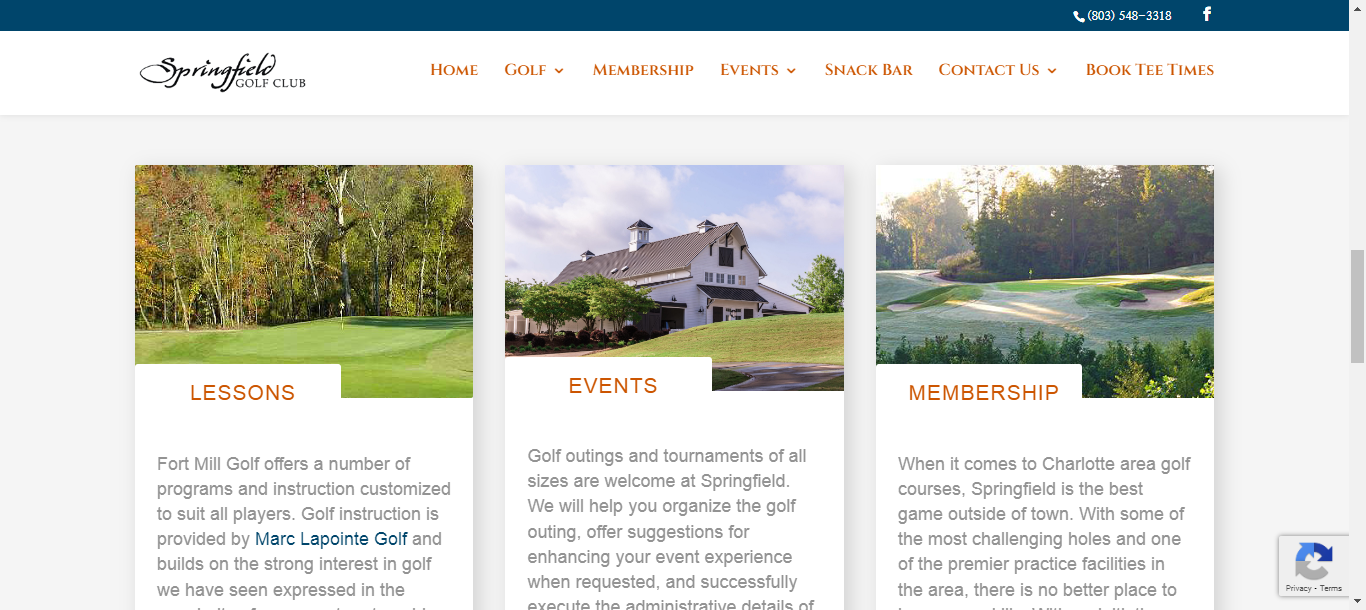 2.Springfield Golf Club 
Springfield Golf Club is located very near to uptown Charlotte. This course is perfect for players of all skill levels and will definitely give you a challenge. The course is designed in the traditional style of the 1920s and features an upgrade to ultradwarf MiniVerde greens, which is pretty sweet. The layout is 6,906 yards and is par 72, designed by Clyde Johnston, and it's set on a hilly and wooded area that includes 4 holes that run along Sugar Creek and 13 holes that play along perennial streams that feed into the Catawba River, which will give you a spectacular view. And if you're looking to practice, Springfield has an oversized putting green and driving range that'll accommodate even the longest hitters. 
Visit their website at http://www.playspringfield.com/ for more information.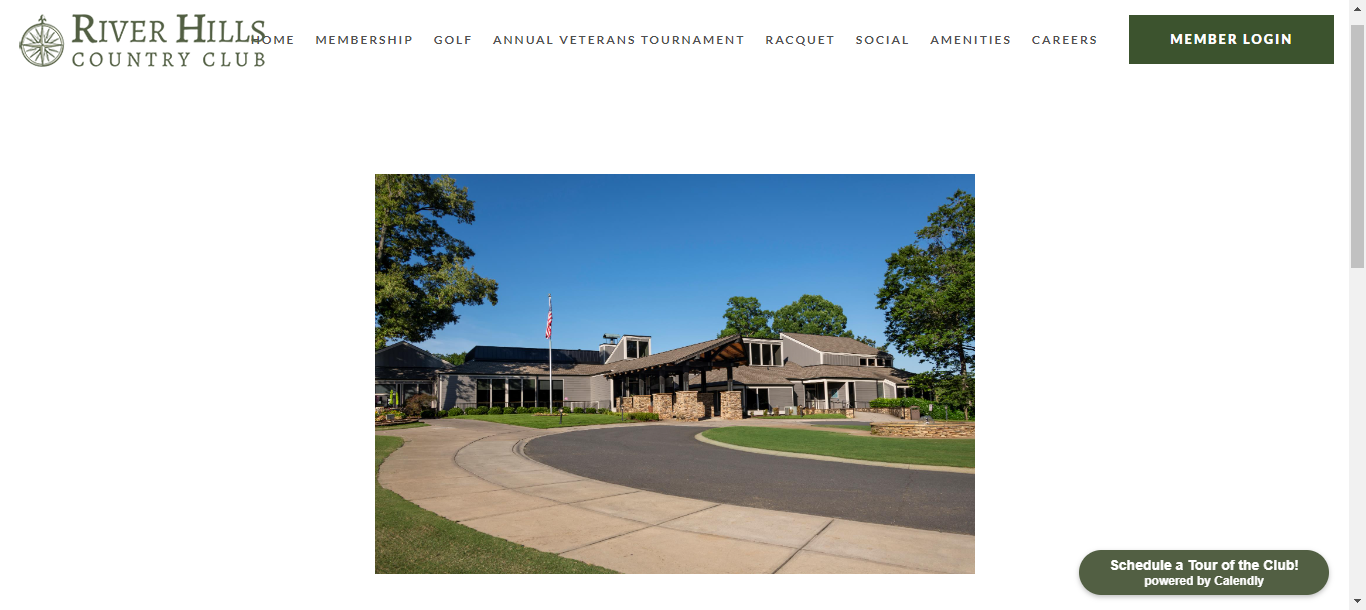 3.River Hills Country Club 
River Hills Country Club is a prestigious club that features a 18-hole golf course designed by Tom Jackson. The course is known for its challenging layout and well-maintained greens that provide an enjoyable round of golf for players of all skill levels. In addition to the course, the club also features a pro shop that offers a wide range of golf equipment and apparel, as well as a driving range and practice facilities to help improve your game. The club also has a grill room that serves delicious food and drinks, perfect for relaxing after a round of golf.
 Visit their website at https://www.riverhillscc.org/ for more information.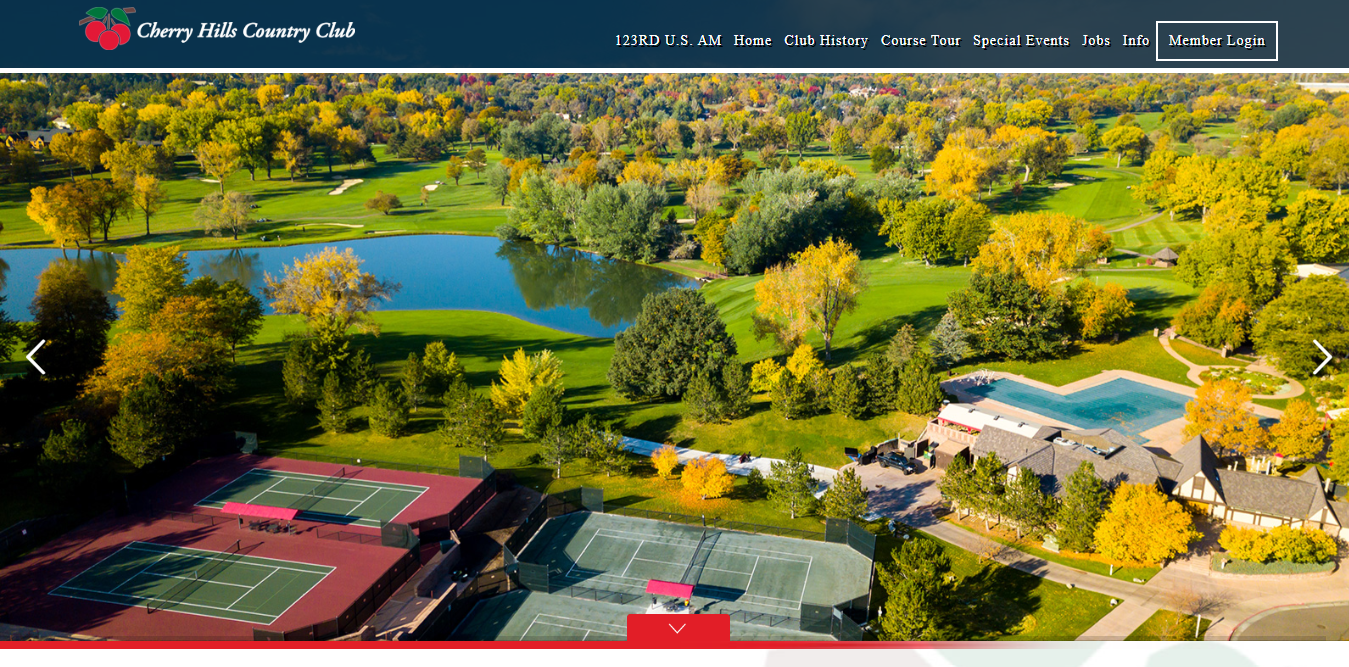 4.Cherry Hills Golf Club 
Cherry Hills is a historic golf course located in Rock Hill, SC. It has earned its place on the American golf landscape as it has hosted numerous prestigious competitions over the years. The course has a 7,000-plus-yard layout that is known to be challenging and is home to some of the most iconic moments in golf history.
The course has hosted nine USGA competitions, which include the US Open, US Senior Open and the US Women's Open. These competitions are considered to be the most important golf tournaments in the United States and to have them held at Cherry Hills is a testament to the course's reputation.
In addition to the USGA competitions, Cherry Hills has also hosted three PGA Championships, which are considered to be one of the four major golf tournaments in the world. The champions of these tournaments have included some of the greatest names in golf such as Arnold Palmer, Jack Nicklaus, Phil Mickelson, Jay Siegel, Hubert Green, Andy North, Ralph Guldahl, Vic Ghezzi and Lewis Oehmig. These players have all left their mark on Cherry Hills and their legacies will forever be associated with the course.
Cherry Hills is not only known for its challenging layout and prestigious tournaments, but also for its beautiful surroundings. The course is nestled in the foothills of the Rocky Mountains, providing golfers with stunning views while they play. The course also has a rich history, having been designed by the renowned golf course architect, William S Flynn in 1923.
Visit their website at https://www.chcc.com/ for more information.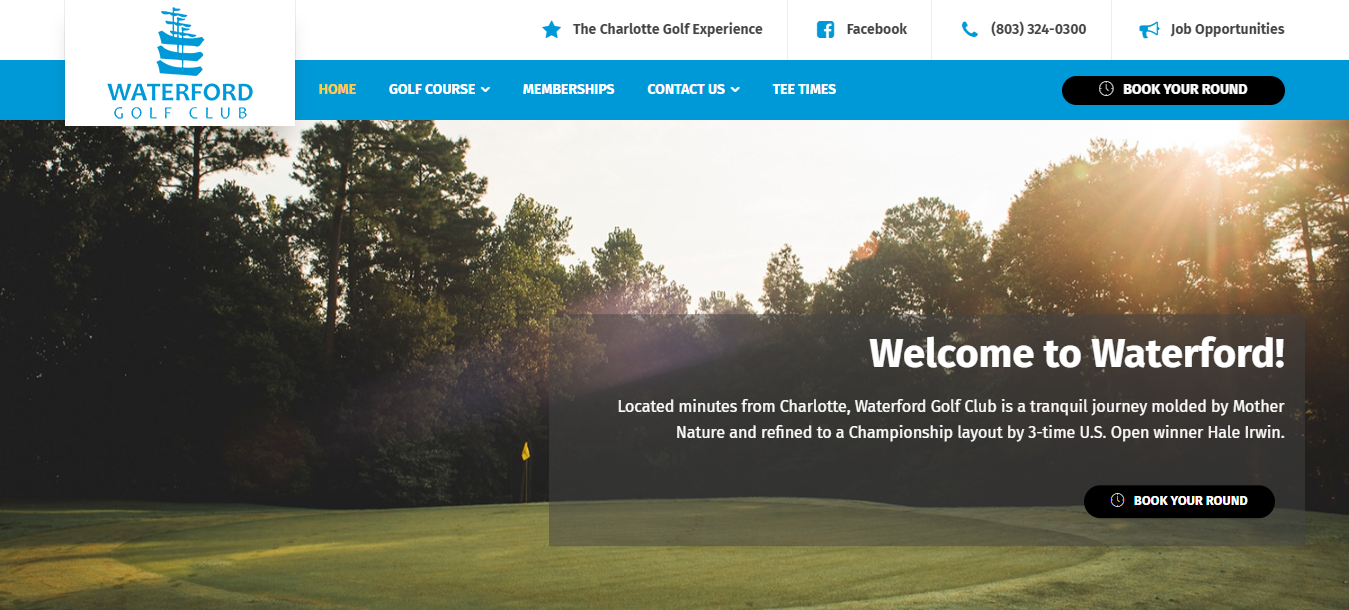 5. Waterford Golf Club Llc
Waterford Golf Club, located just a stone's throw away from Uptown Charlotte, is a golfer's paradise. Designed by 3-time U.S. Open champion Hale Irwin and opened in 1997, this 18-hole Championship course has received rave reviews from golfers all over the Southeast. While at 6,940 yards from the back tees, it can be quite long for the average golfer, its rolling terrain and dense hardwoods create a tranquil atmosphere that makes it worth every shot. Water is in play on 16 out of 18 holes, providing an extra challenge for those who venture there. The large undulating greens also betray an extra test with their MiniVerde Bermudagrass surfaces; you'll need to bring your A-game if you're aiming to beat them! Waterford Golf Club provide both low handicap golfers and beginners alike with the right balance of challenge and serenity.
Visit their website at https://thelinksatwaterford.com for more information.