Do you need a fresh paint job for your home? Are you looking for a new painter? If you live in Rock Hill, SC, then you're in luck! This city has some of the best painters around. In this blog post, we'll share with you our top 5 picks for the best painters in Rock Hill. So whether you're looking for someone to repaint your entire home or simply touch up a few rooms, be sure to check out our list!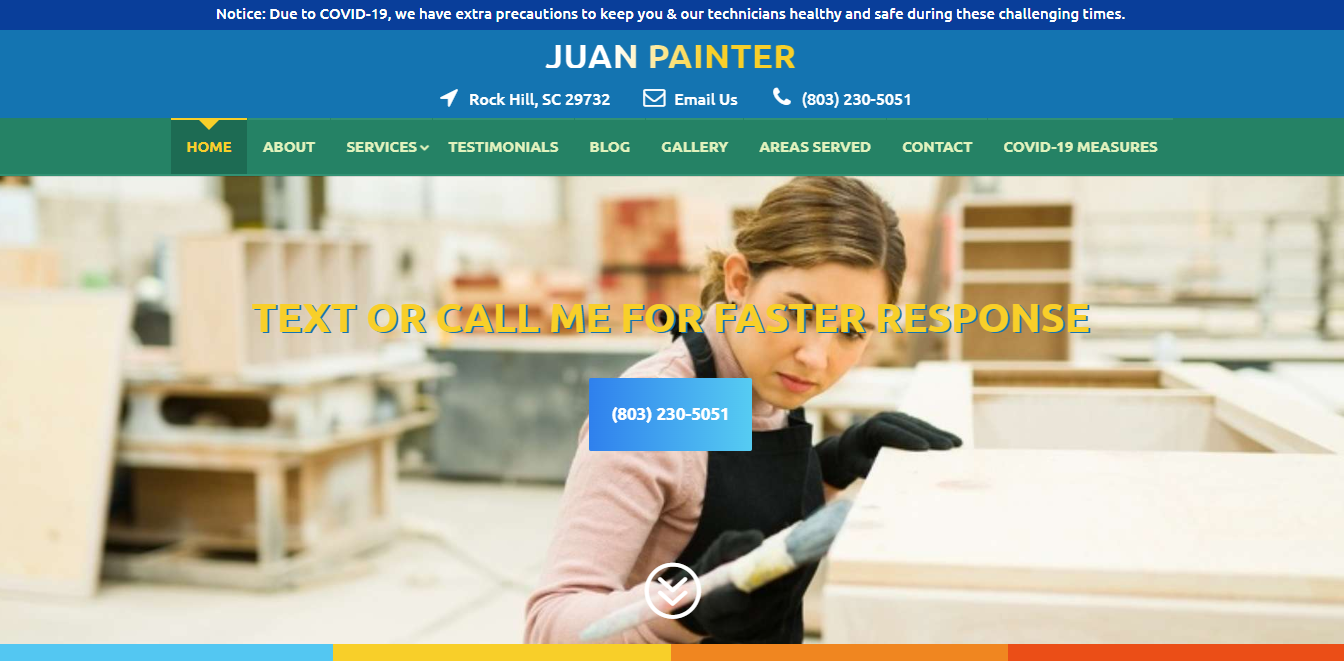 Address: 165 Westerwood Dr, Rock Hill, SC 29732
Phone: (803) 230-5051
Juan Painter has served the community for over 20 years, and they come highly recommended by some of the area's most prestigious architects. From delicate frescos to commercial paint jobs, this team of experienced painters covers all your finishing needs. Their excellent work has left many homes and businesses with beautiful exteriors that add to the aesthetics of their neighborhood. Juan Painters is your best choice for any painting project– it's no wonder they have such a high customer satisfaction rate!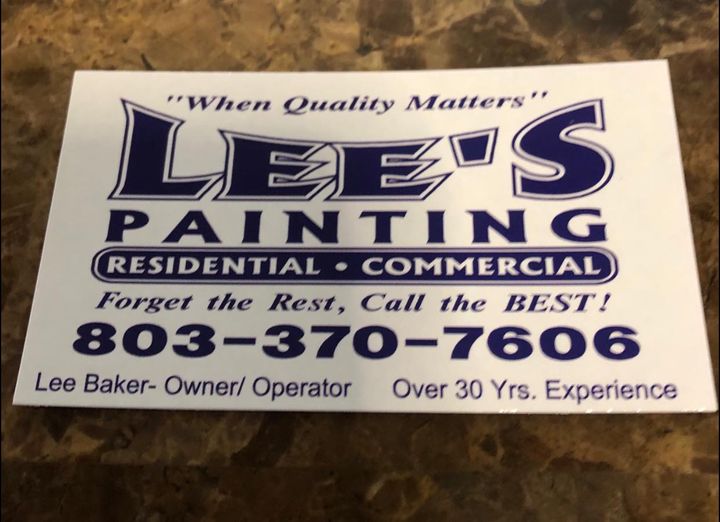 Address: 951 Steele St, Rock Hill, SC 29730
Phone: (803) 370-7606
With over 10 years in business, Lee's Painting has been providing quality painting services to the community of Thompsonville. Their team of professionally trained painters are ready and able to take on a wide range of projects ranging from house exteriors to murals. What sets them apart is their attention to detail and commitment to customer satisfaction – ensuring every project is completed with top-notch craftsmanship that meets all expectations. With hundreds of successful projects under their belt, it's no wonder why people continue to choose Lee's Painting for all their painting needs.
Cannon's Painting Services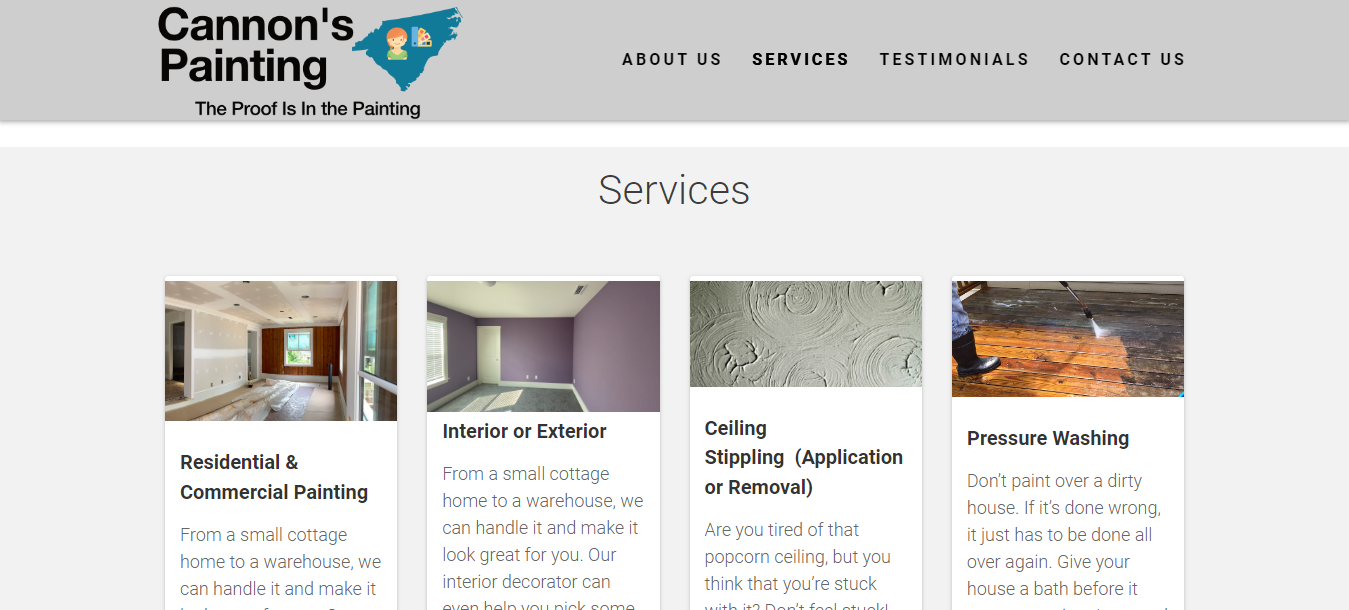 Address: 221 S Charlotte Ave, Rock Hill, SC 29730
Phone: (803) 984-0479
Cannon's Painting Services is a trusted name in the business with over 10 years of experience. Their attention to detail and commitment to quality enables them to produce the highest quality results for each and every customer, no matter how small or large the project may be. They offer interior and exterior painting solutions as well as repairs and maintenance that make sure your home will look its best at all times. Their customer service is top notch – they listen carefully to your needs and strive hard to meet even the most demanding requests. If you're looking for experienced professionals that deliver superior results, Cannon's Painting Services is here for you.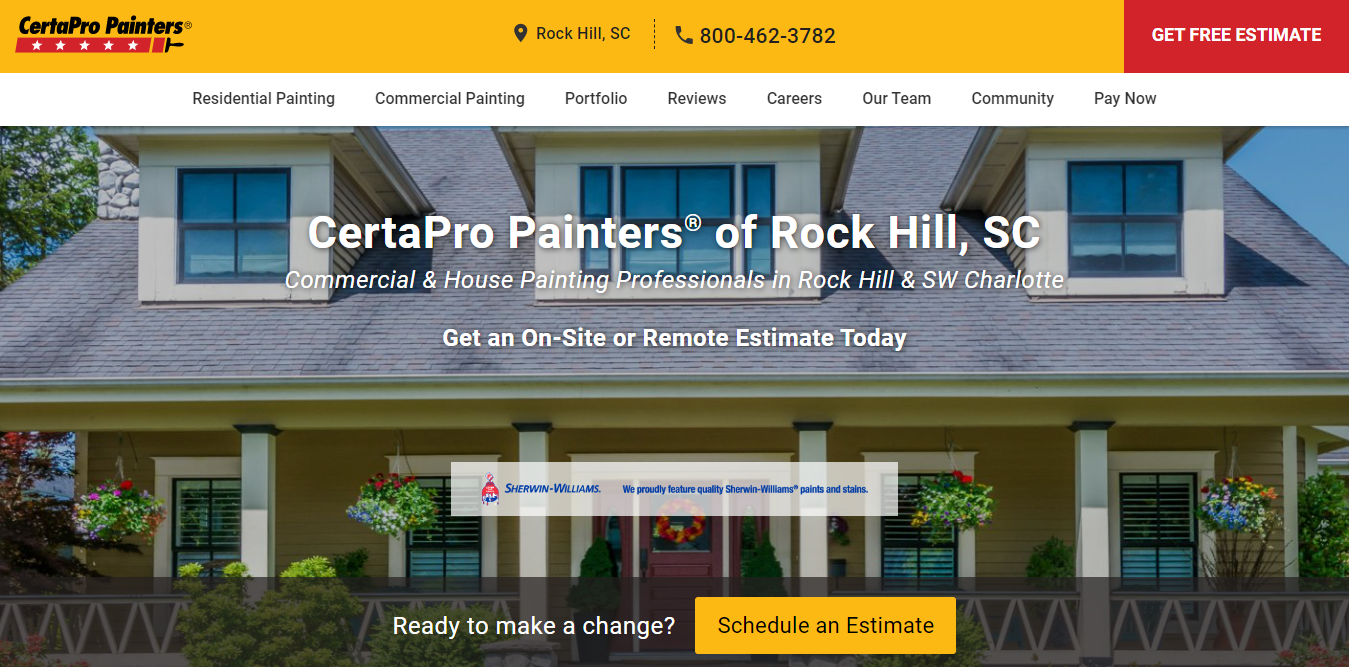 Address: 1651 Katy Ln, Fort Mill, SC 29708
Phone: (800) 462-3782
For over 7 years, CertaPro Painters of Rock Hill, SC has been providing excellent home and commercial painting services. Their professionalism, reliability and top-tier customer service make them a top contender in the area for the best painting services. Whether you need interior or exterior paintwork done, CertaPro Painters is here to deliver superior results with its team of highly skilled painters and crews. With their knowledgeable staff and deep commitment to customer satisfaction, you can rest assured your project will be seen through from start to finish with results that exceed expectations. Whether you are looking for a fresh coat of paint on a single room or an entire building project; the talented team at CertaPro Painters stands ready to help create the perfect look for your home or business.


Address: 1805 Stuart Carter Ave, Rock Hill, SC 29730
Phone: (803) 370-8649
AJ Renovations, LLC has been around for more than five years now, and they have made quite a name in the renovation industry in that time. From outdoor landscaping to minor kitchen renovations, AJ Renovations offers an impressive range of services backed by their experienced team of professionals. Their affordable rates, paired with their excellent customer service have built them a reputation as one of the foremost home renovation companies in the area. With integrity, attention to detail, and dedication to their craft, it is no wonder why AJ Renovations receive high praise from many happy customers.
Helpful Tips For Selecting the Right Painter in Rock Hill
1. Know Your Painting Needs
Before you start your search, take a few minutes to evaluate your painting needs. Are you looking for interior house painting or exterior commercial painting? Do you need specialty coatings? Knowing your needs ahead of time can help you weed out painters that don't offer the needed services.
2. Ask for References
Ask your friends or family members if they have ever used a local painter in Rock Hill, or ask your coworkers and neighbors if they can suggest someone. You can also check online review sites, such as Google and Yelp, to see what other customers say about their experiences with different painters in the area.
3. Get Estimates
To ensure you get the best possible job for your money, get several estimates from different painters. Be sure to compare the specifics of each estimate, as some painters may charge more for certain services. Additionally, remember to always request that your painter be insured and bonded – this ensures that any potential damages will be covered.
FAQs 
1. How much does painting typically cost? 
The cost of painting can vary depending on the size of the project and the amount of detail and preparation work needed. Generally, painting an interior space will run about $1-$4 per square foot, while exterior painting will cost more due to the additional materials and surface area.
2. Is it important to hire a professional painter?
Hiring a professional painter is highly recommended for a successful and quality paint job. Professional painters bring skills, expertise, proper equipment, and safety gear to the table, resulting in a better-finished product.
3. What kind of prep work do painters typically do before painting? 
A professional painter will typically start by covering or removing furniture and items in the space, covering up any preexisting flooring, patching any cracks or imperfections in the walls, and properly cleaning the area.
4. How long will a paint job take? 
That depends on the size and complexity of the job. A standard interior painting job of a single room may take 1-3 days. However, an exterior job involving multiple levels, such as a two-story colonial, might take several days longer. 
5. When is the best time to paint a home? 
The best time to paint a home is typical during the warmer months when temperatures are mild and there is less risk of rain or snow. Additionally, painting in a warmer climate allows the paint to cure faster, resulting in a better finish.
Before you hire a painting company, be sure to do your research. How long they've been in business is important when entrusting someone with your home or office space. You want to make sure they have the experience to provide high-quality workmanship. The companies listed above are all reputable and have many years of experience in the industry.