When it comes to funeral homes in Rock Hill, SC, there are many options available. However, not all funeral homes are created equal. Here at the Best 5 Funeral Homes in Rock Hill, SC, we strive to provide the best possible experience for our clients and their families. We understand that dealing with the death of a loved one is difficult enough without having to worry about the quality of the funeral home you've chosen. That's why we've put together a list of the five best funeral homes in Rock Hill, SC, so you can be sure you're making the right choice for your loved one.
Address: 534 Hampton St, Rock Hill, SC
Phone: +1 803-327-4245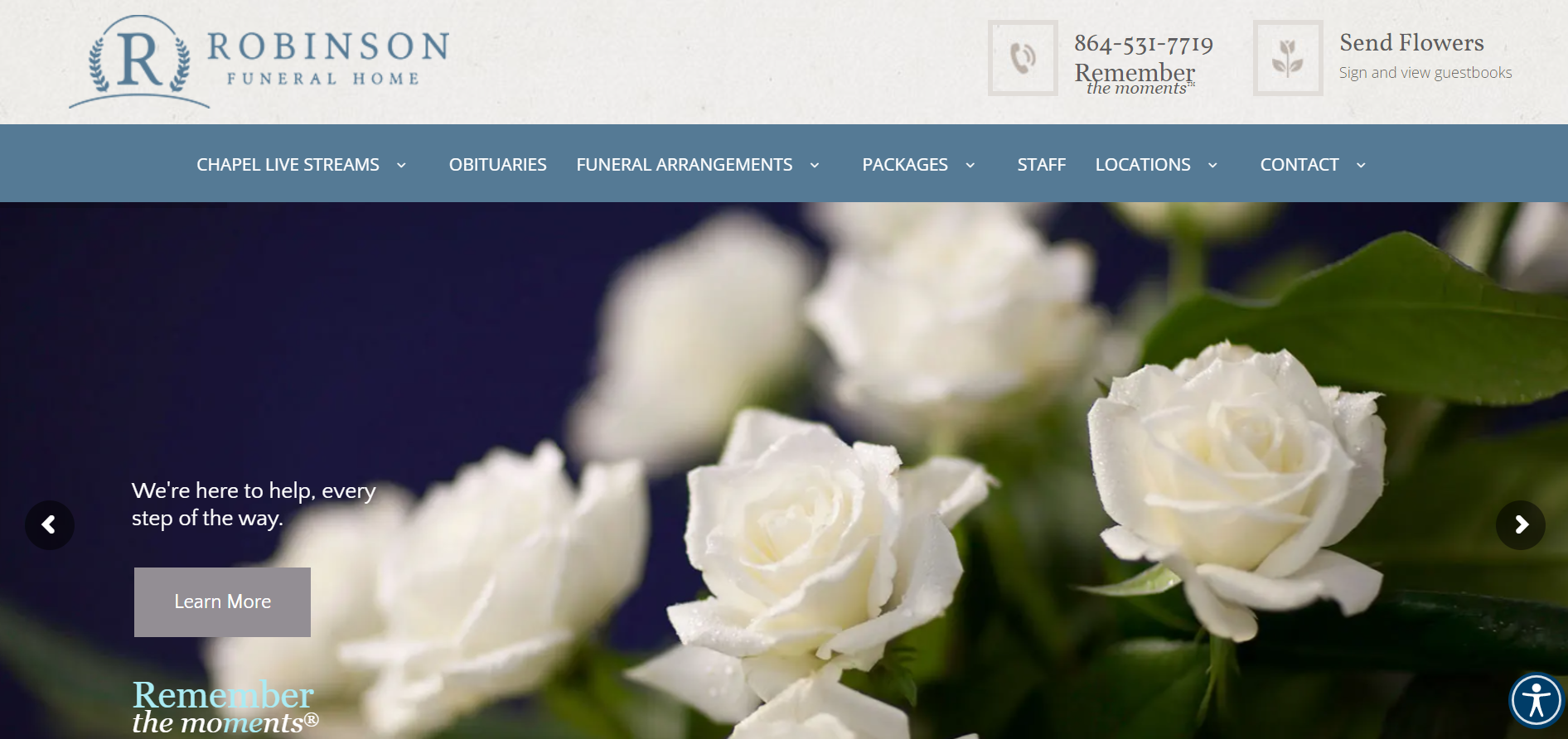 Robinson Funeral Home in Rock Hill, South Carolina has been providing service and care to their local community for over 35 years. Their dedicated team of professionals are committed to meeting families needs with dignified, personalized funerals and meaningful memorial services. They understand that every life is unique and strive to serve each family individually, providing them with the appropriate attention and resources necessary for honoring their loved ones memory. With a modern facility, complete with on-site chapel space, Robinson Funeral Home is the perfect place to plan a beautiful service that honors those lost while bringing together friends and family in celebration of their life.
Address: 700 Heckle Blvd, Rock Hill, SC 
Phone: +1 803-329-4141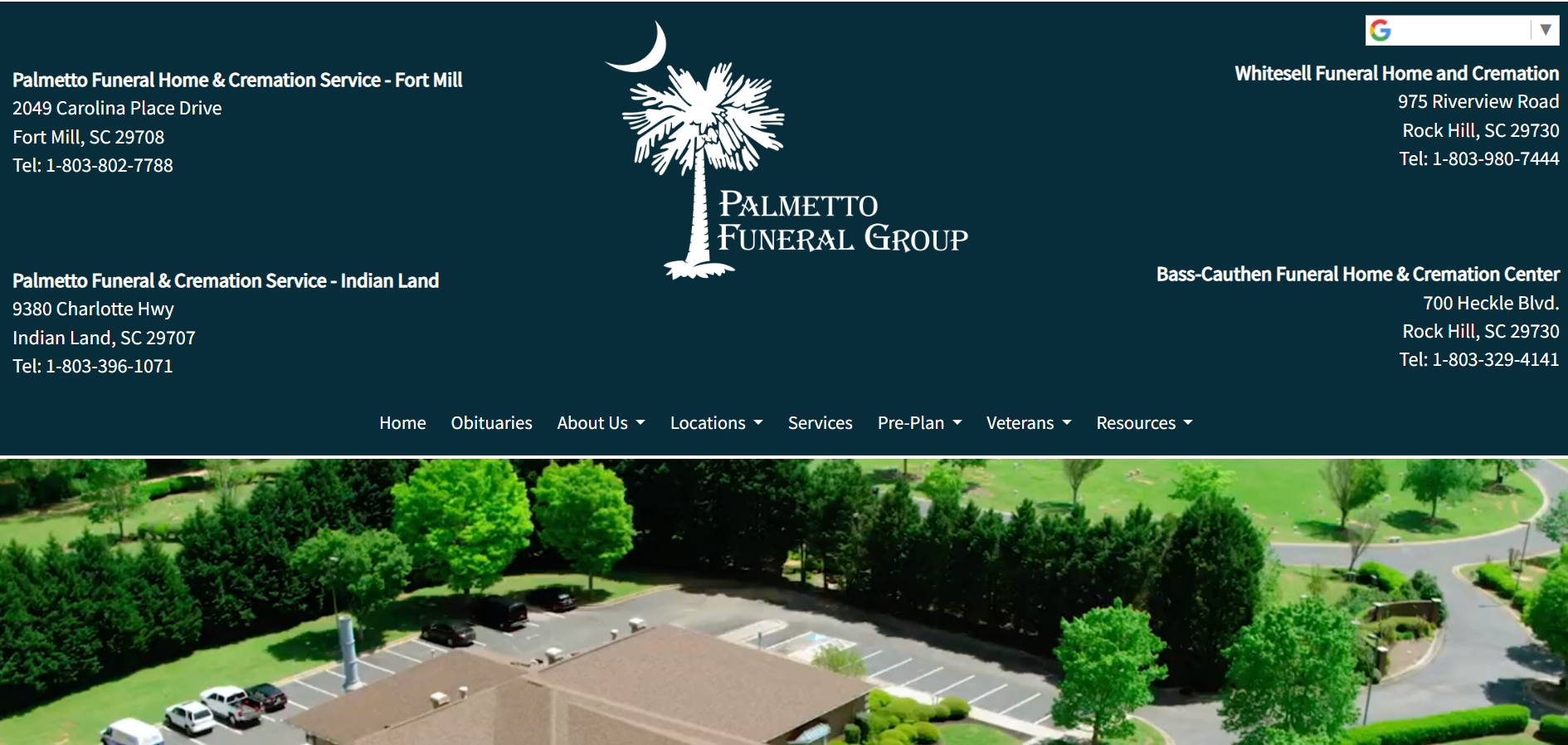 Established in 1951, Bass-Cauthen Funeral Home has been proudly serving the Rock Hill, SC community for over 65 years. With a dedication to service excellence and honoring families' cherished memories, this funeral home offers compassionate care and comfort when families most need it. Bass-Cauthen also provides a range of memorialization products, from traditional arrangements to modern tributes, to satisfy each family's unique preferences and needs. Through its decades of commitment to outstanding service and personal attention, Bass-Cauthen has earned a reputation for being one of the most respected funeral homes in the area.
Address: 2133 Ebenezer Rd, Rock Hill, SC

Phone: +1 803-326-2051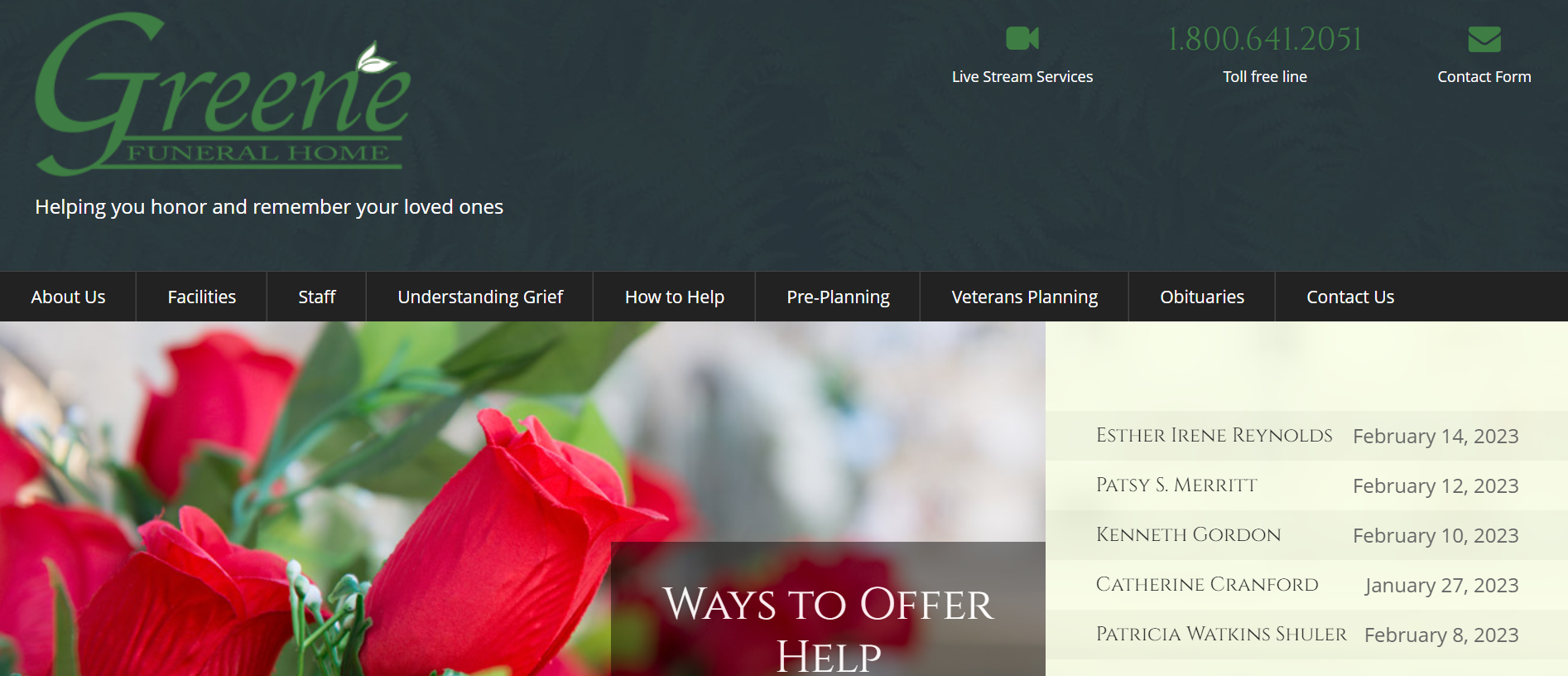 Greene Funeral Home has been serving the needs of Rock Hill, SC's grieving families since 1934. With a tradition of providing extraordinary service, Greene Funeral Home is dedicated to honoring the life of lost loved ones with respectful and personalized funerary services. Their experienced staff will help you create a memorable service that both celebrates the life and legacy of the deceased while recognizing their years spent in Rock Hill. Whether you're looking for a traditional ceremony or modern celebration of life, Greene Funeral Home has helped hundreds of families find comfort and closure during their time of need.
Address: 975 Riverview Rd, Rock Hill, SC 
Phone: +1 803-980-7444
Located in Rock Hill, SC, Whitesell Funeral Home has been providing local families with excellent care and services since 1938. Families who choose this funeral home can trust that the staff will go above and beyond to ensure funeral planning and arrangements are taken care of professionally. Their highest priority is to make sure that the funerals they conduct are respectful of the deceased and create a meaningful tribute for family members. At Whitesell Funeral Home, each detail is carefully planned out to ensure that all aspects of your loved one's service honor their memory. Customers who work with them are appreciated for their trust in such a sensitive time, and Whitesell Funeral Home strives to provide support, advice, and comfort as needed.
Address: 442 W Main St, Rock Hill, SC
Phone: +1 803-327-9802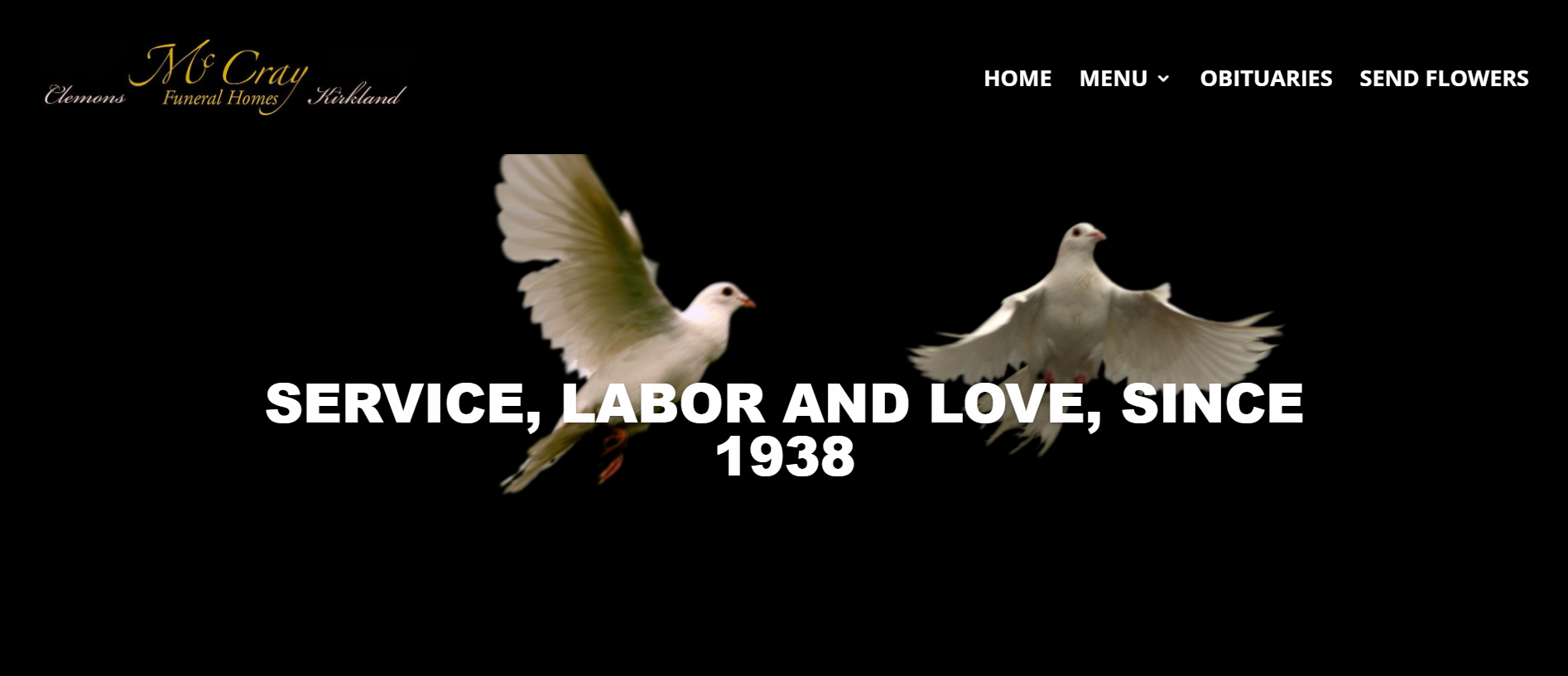 Mcray Herbert L Funeral Home in Rock Hill, SC has been providing caring and affordable services to families since 1969. The staff at Mcray Herbert L bring compassion and thoughtfulness to each of their funeral services, and they strive to assist in honoring the unique life of each person who has passed away. Their team of experienced professionals is committed to responding efficiently to the needs of the families they serve with 24/7 support. Along with traditional funerals, Mcray Herbert L provide a range of other ceremonies such as military funerals and more to ensure that every family is able to find the right service for their beloved one. The mixture of care and respect provided by the staff at Mcray Herbert L make it one of the top funeral homes in Rock Hill, SC.
FAQs

What is the difference between a funeral home and a mortuary?
A funeral home is a business that handles the funeral services, such as the arrangements, the visitation, and the ceremony in addition to providing transportation for the deceased. A mortuary, on the other hand, generally only provides the disposition of a body through either burial or cremation.
How can I find a funeral home in Rock Hill, SC?
There are a few ways you can search for funeral homes in Rock Hill, SC. One way is to search online for funeral homes in the local area. You can also check the local telephone directory or consult local clergy or social service organizations.
What is the cost of a funeral home in Rock Hill, SC?
The cost of a funeral home in Rock Hill, SC will vary depending on the services desired and the type of funeral home you choose. A general range for basic services can range from $2,500 to $7,500.
Are there any funeral homes in Rock Hill, SC that offer pre-arrangement plans?
Yes, some funeral homes in Rock Hill, SC offer pre-arrangement plans. These plans allow you to choose the type of service desired, pre-pay for the services, and make other arrangements prior to need. This can help to reduce stress and ensure your wishes are carried out
Is there an age limit to make funeral arrangements in Rock Hill, SC?
No, there is no age limit to make funeral arrangements in Rock Hill, SC. Generally, anyone 18 years or older may make arrangements. In some cases, a parent or legal guardian may make the arrangements for a minor.