Are you looking for a reliable pool cleaning service in Rock Hill, SC? Then look no further! In this blog post, we will introduce you to the best 5 pool cleaning services in town. All of them have been highly rated by customers and are sure to provide you with top-notch service. So if you're ready to take your swimming experience up a notch, read on!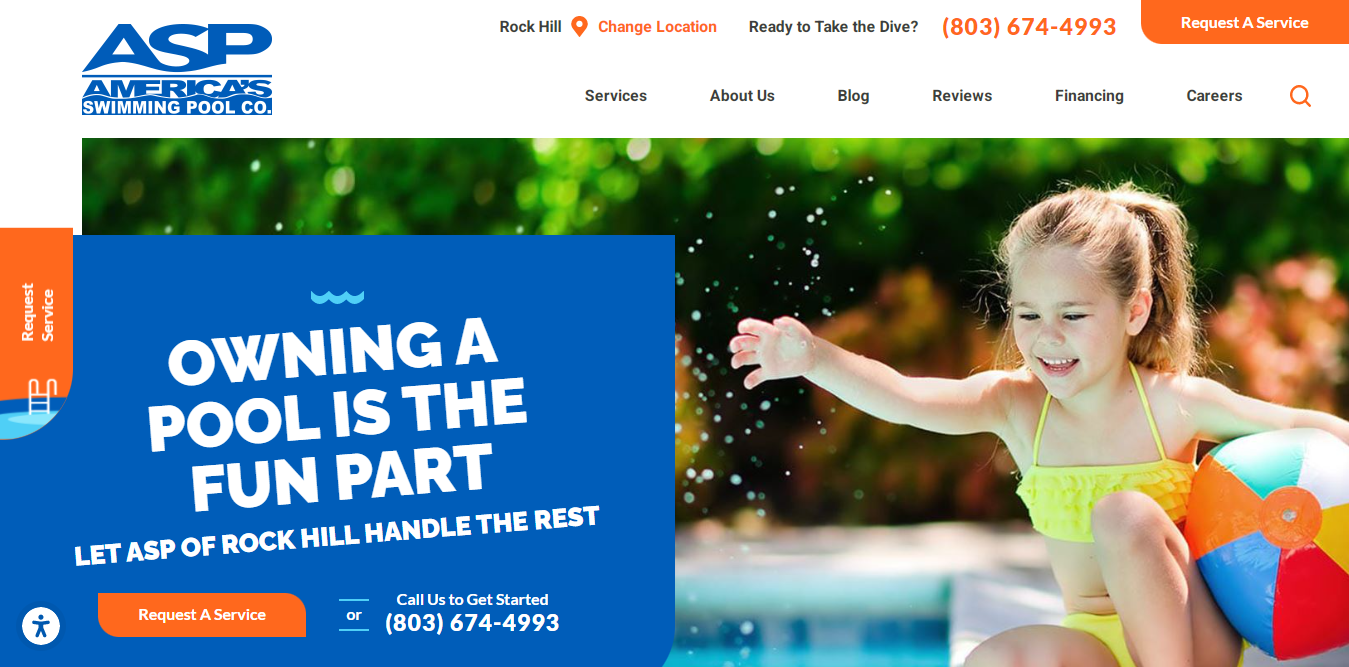 Phone: (803) 674-4993
America's Swimming Pool Company (ASP) of Rock Hill is one of the largest and most respected swimming pool company in the area. It provides a wide range of services from traditional pool cleaning to complete renovation and repair. Experienced and certified technicians use the most advanced equipment available to diagnose, treat and maintain swimming pools so that their customers can have peace of mind knowing their pool is functioning properly. From weekly pool maintenance to winter time covering, ASP has it all covered at competitive prices. With knowledgeable customer service staff and dedicated team members working hard every day, ASP ensures superior quality workmanship and reliable customer service throughout Rock Hill- earning them a well earned reputation as one of the finest local pools companies that care about each customer as if they were part of the extended family!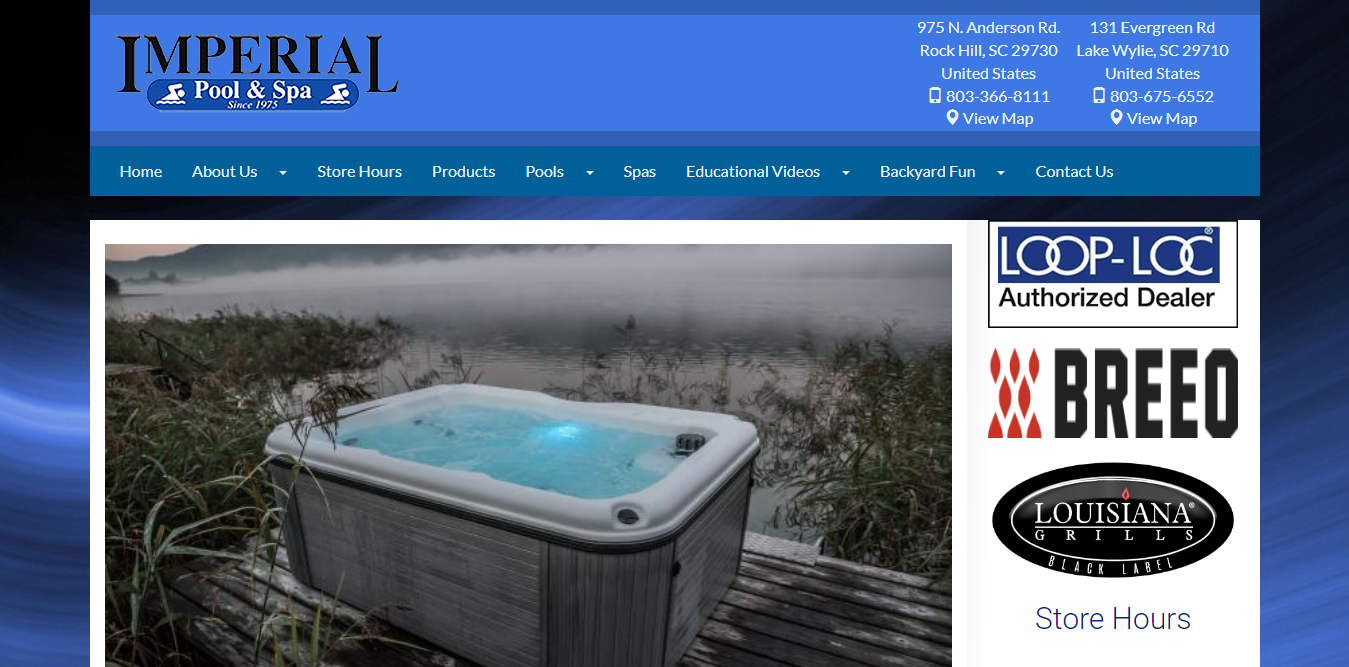 Address: 975 N Anderson Rd, Rock Hill, SC 29730
Phone: (803) 366-8111
Imperial Pool & Spa provides the best in swimming pool and spa services. They specialize in custom pool renovations and can design your outdoor oasis, provide quality construction materials, and install energy-efficient equipment. Their team of knowledgeable contractors and technicians are experienced in all aspects of repair, renovation, and maintenance for an affordable price. From weekly service visits to major projects like replacing a liner or pump system, Imperial Pool & Spa has got you covered for all your swimming pool needs. Their commitment to customer satisfaction ensures the work is done safely with superior craftsmanship that will make your outdoor space look its very best!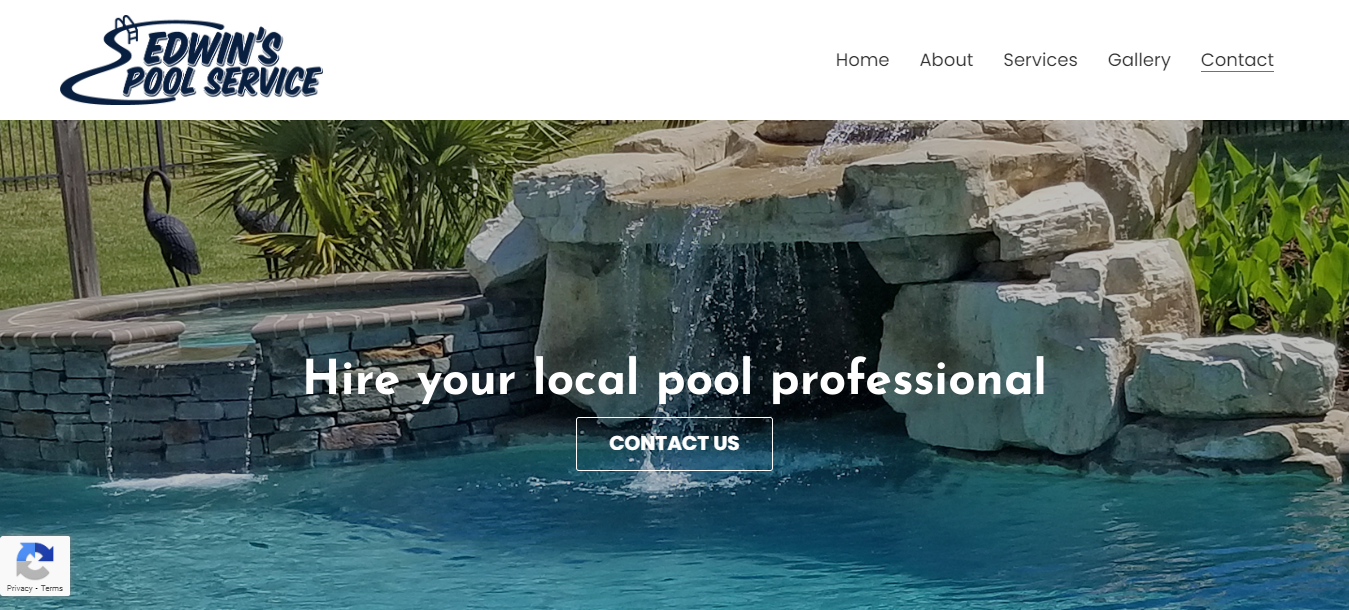 Phone: (803) 517-9502
Email: edwinspoolservices@gmail.com
Edwin's Pool Service provides the most comprehensive pool maintenance services around. From weekly maintenance to complete renovations, Edwin has the skills necessary to keep your pool in its best condition year-round. Their commitment to quality and professionalism make them a go-to for anyone looking for an excellent pool service provider. With their superior service and knowledgeable technicians, you can trust that your pool will remain sparkling clean for years to come.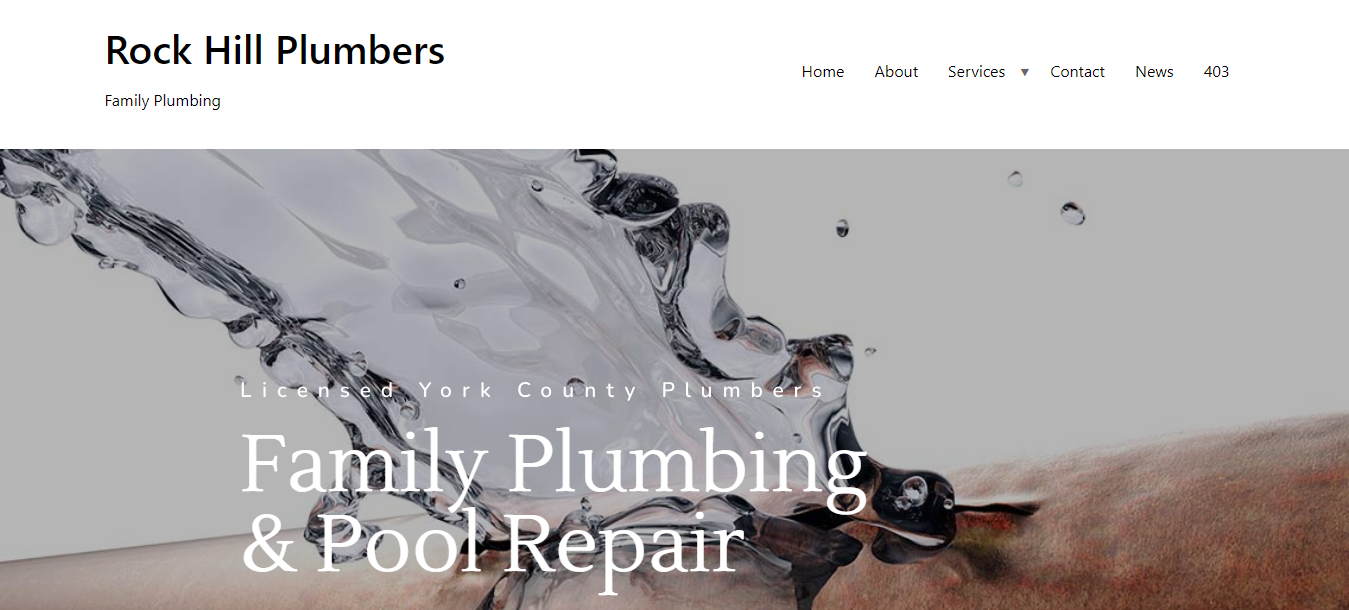 Phone: (803) 403-1926
Family Plumbing & Pool Repair is a trusted source for all of your home maintenance needs. From unclogging kitchen drains to installing new pool pumps, nothing is too big or too small for their experienced technicians. With honest quotes and reliable customer service, they'll ensure that the job is done right the first time. Whether it's a routine checkup or emergency repair, you can trust that their team of knowledgeable professionals has the expertise to get your system back up in no time. With their commitment to providing quality plumbing and pool services at reasonable prices, there's no need to look elsewhere when you need maintenance services for your home.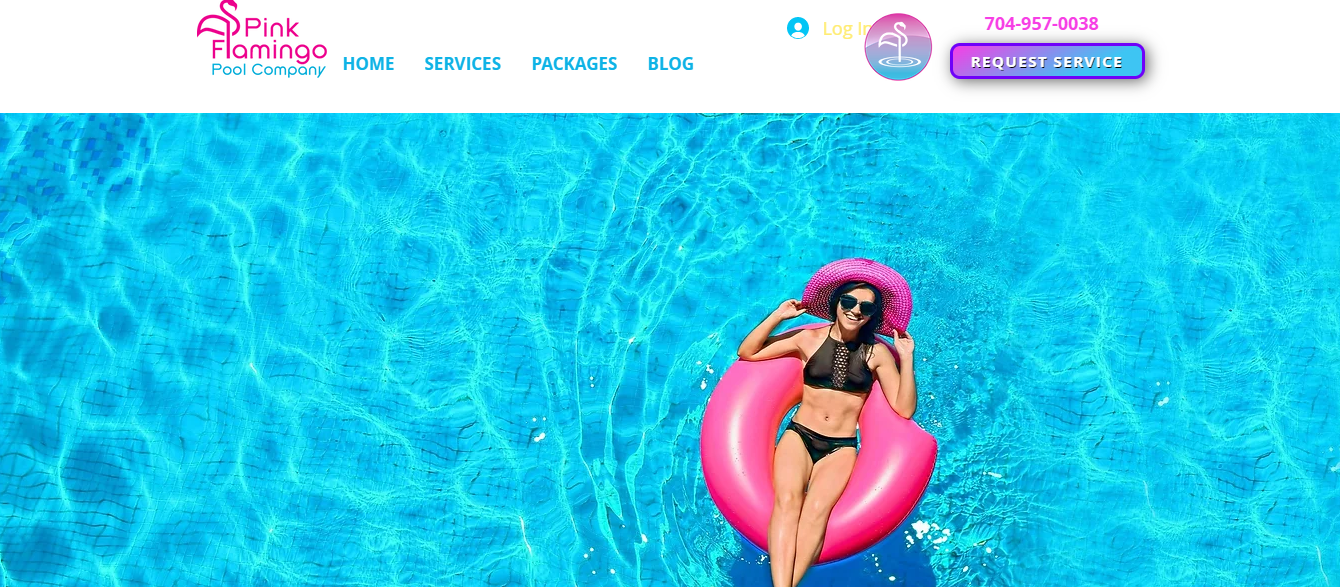 Phone: (704) 957-0038
The Pink Flamingo Pool Company offers everything you need for pool maintenance and installation. From pumps, filters and other essential components to detailed installation plans, the company will make sure that your pool is built to last. Their experienced staff can provide specialized advice on how to keep your pool safe, energy efficient and looking great. Not only do they use the highest quality materials available, but their unbeatable customer service shines through from start to finish. With over 30 years of experience in the pool industry, the Pink Flamingo Pool Company is the obvious choice for all your pool needs.
These are all great companies that will absolutely get the job done for you, so it's really just a matter of preference! Depending on what your needs are, one company might be better suited than another. For example, if you're looking for someone to do regular maintenance on your pool, Edwin's Pool Service would probably be a good fit. Or if you're needing some repairs done, Family Plumbing & Pool Repair is a great option. Ultimately, it just comes down to doing your research and finding the right company for YOU.
10 Tips for a Better Pool Clean
1. Regularly Vacuum
One of the best ways to keep your pool looking great is to vacuum it every week. This will help to remove dirt, dead skin cells, and other debris that could cause an unhealthy swimming environment. Make sure to move your vacuum around the entire length of the pool and up and down the walls to get the best results.
2. Test Water Levels
Make sure the water in your pool is at the right pH and chlorination levels. Test them with a water harness regularly and add the correct chemicals if necessary.
3. Run your Filter
Make sure to run the filtration system regularly, as it will help remove dirt, debris and other contaminants and keep your water clean.
4. Skim Debris
Don't let debris sit in your pool. Regularly skim for things like leaves, bugs, dirt, flowers, and so on and remove them from the water.
5. Clean the Walls
Make sure to brush the walls and floor of your pool to remove dirt, algae, and debris. Doing this on a regular basis will help maintain a clean and inviting pool.
6. Use an Automatic Pool Cleaner
Automatic pool cleaners are a great way to keep your pool clean without much effort from the owner. Theses devices do the work for you, helping you enjoy your time in the pool without having to worry about the dirty work.
7. Clean your Filters
 Make sure to clean the pool's filtration system regularly. This includes things like cartridges, sand, or diatomaceous earth.
8. Clean your Pool Toys
 If you have pool toys, such as inflatable items, make sure to clean and store them in a cool, dry place.
9. Shower before Swimming
Before entering the pool, make sure to shower or bathe first. This will eliminate the dirt, sweat, and oils that could otherwise end up in the pool.
10. Have Regular Pool Checks
Have a professional pool check-up at least once a year. They can identify issues and problems that need to be fixed and help keep your pool in top shape.
FAQs on Pool Cleaning Services
Q: What methods do pool cleaners use to clean a pool?
A: typically a pool cleaner will use a combination of chemical treatments, vacuums, and brushing to clean the pool walls, floor, and stairs.
Q: How often should a pool be cleaned?
A: Typically a pool should be cleaned at least once a month as well as after heavy rain or severe weather unpleasantness.
Q: How much does a pool cleaning service cost?
A: This varies depending on the size of the pool, the services requested and the amount of extra care required. Typical pool cleaning and maintenance can range anywhere from $65 to $100 or more per cleaning.
Q: What should I do to prepare for a pool service?
A: You should clear all loose items from the pool area, make sure the skimmer and pump baskets are empty, cut back plants and bushes, shock the pool, check for leaks, and test the pool water for pH and alkalinity.
Q: What else does a pool cleaner do?
A: A pool cleaning service usually includes a check of the chemical balance in the pool, filter cleaning and backwashing. Additionally, a good pool service should check all other equipment such as the pump, heater and filter, as well as perform repair work, if necessary.