Rock Hill, South Carolina, is overflowing with fresh, local produce and delicious, one-of-a-kind food items. Whether you're shopping for ingredients for a meal or simply looking for a unique snack, you'll find plenty of options for your taste buds at any of the city's farmer's markets or local food sources. Here are five merry spots for you to find and explore fresh fruits, vegetables, ingredients, interesting specialties, and much more in Rock Hill.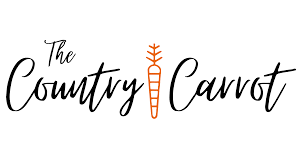 The Country Carrot
The Country Carrot is one of Rock Hill's top destinations for locally grown produce and natural and organic foods. Located at 463 W Main St Suite 103, The Country Carrot has been selling farm-fresh produce, fruits, vegetables and natural food items since 2001. Customers can also pick up prepared foods, specialty items and wine. The Country Carrot is open Tuesday-Saturday from 10am-5pm, so shoppers can easily get the freshest ingredients for their meals.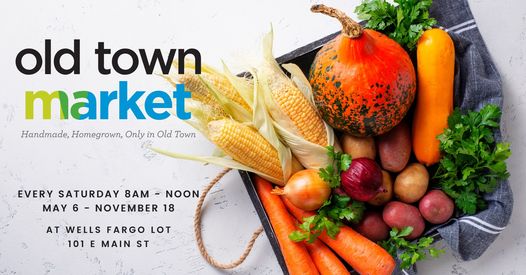 Old Town Market
Old Town Market at Wells Fargo Lot 101 E Main St is a great spot to get your hands on fresh, locally grown produce every Saturday from 8 am to noon. Here, you'll find a wide selection of fruits, vegetables, meats and other goodies. Unique to Old Town Market is their variety of craft vendors offering handmade items, jewelry and more. They also host special market days throughout the year where you can expect a wide variety of merchandise and vendors.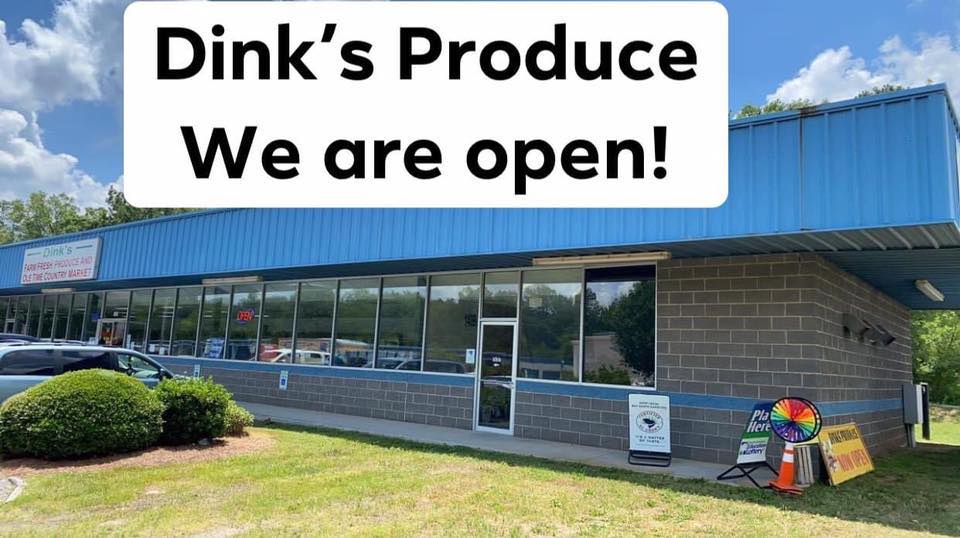 Dinks Produce Market & Country Meats
Dinks Produce Market & Country Meats is another great option for locally grown food in Rock Hill. Located at 1409 Albright Rd, Dinks has been providing fresh produce and old-fashioned pickled products since 2007. They also have frozen meat and seafood, jam, jelly, candy and more. Dinks is open Tuesday-Saturday from 8 am to 6 pm, so head here for all your grocery needs.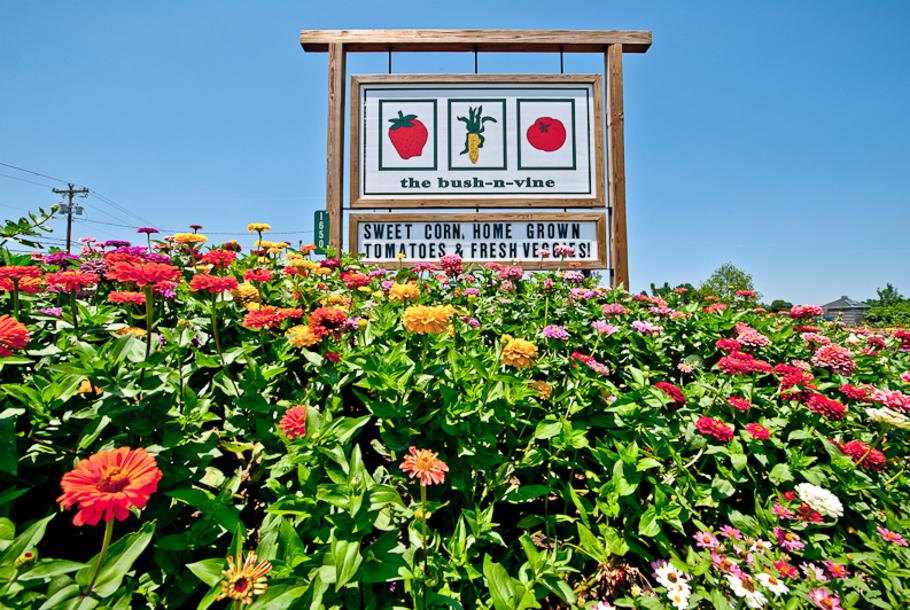 Bush-N-Vine
For a unique experience, be sure to visit Bush-N-Vine – Rock Hill, located at 1662 Ebenezer Rd. This family farm in York, SC, offers fresh, locally grown fruit and vegetables, as well as u-pick options for strawberries, blueberries, peaches and blackberries. There's also plenty of old-fashioned fun, like homemade donuts and ice cream. The Rock Hill location is closed until Spring 2023, but you can head to their York location for all your pick-your-own and u-pick needs.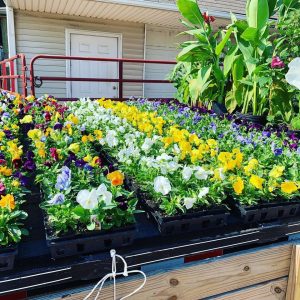 Farmers Exchange
Farmers Exchange is perfect for those looking for something a little different than the usual grocery store. Established in 1939, this family-owned feed, seed and hardware store is located at 322 S Cherry Rd. and has a variety of unique items, including feed and hay, garden supplies, pet foods, bird seed and kitchen items. Farmers Exchange is open Tuesday-Friday from 10am-6pm, and Saturday from 10am-5pm, so stop in and fill your basket with something special. 
Whether you're in the mood for something fresh or a unique item, Rock Hill residents can find it all at one of the city's many local food sources. From farmer's markets to specialty shops, Rock Hill has something for everyone when it comes to fresh, local ingredients. Head out and get your hands on the food of your dreams!