Finding the best real estate agency in Rock Hill doesn't have to be difficult. We've made it easy for you by putting together a list of the 5 best agencies based on their portfolio, customer satisfaction rate, services, market reputation, and financial stability. You can't go wrong with any of the five agencies on our list.
Here is a list of SEO companies with a potential to rank your website on the first page of search results and offer high-impact online marketing services. 

Rinehart Realty, with an office right in Rock Hill, SC, serves the real estate needs of the Rock Hill, SC, and Charlotte, NC, areas. With over 45 years in the business and a team of highly qualified real estate professionals, Rinehart Realty is your one-stop shop for all your real estate needs. Rinehart prides itself on providing honest, courteous, and professional service. They have listed and helped people buy some of the most iconic properties in Rock Hill and Charlotte. Rinehart's team will assist you in every step of your real estate journey, whether you're looking to buy your first home, sell your current one or invest in a property.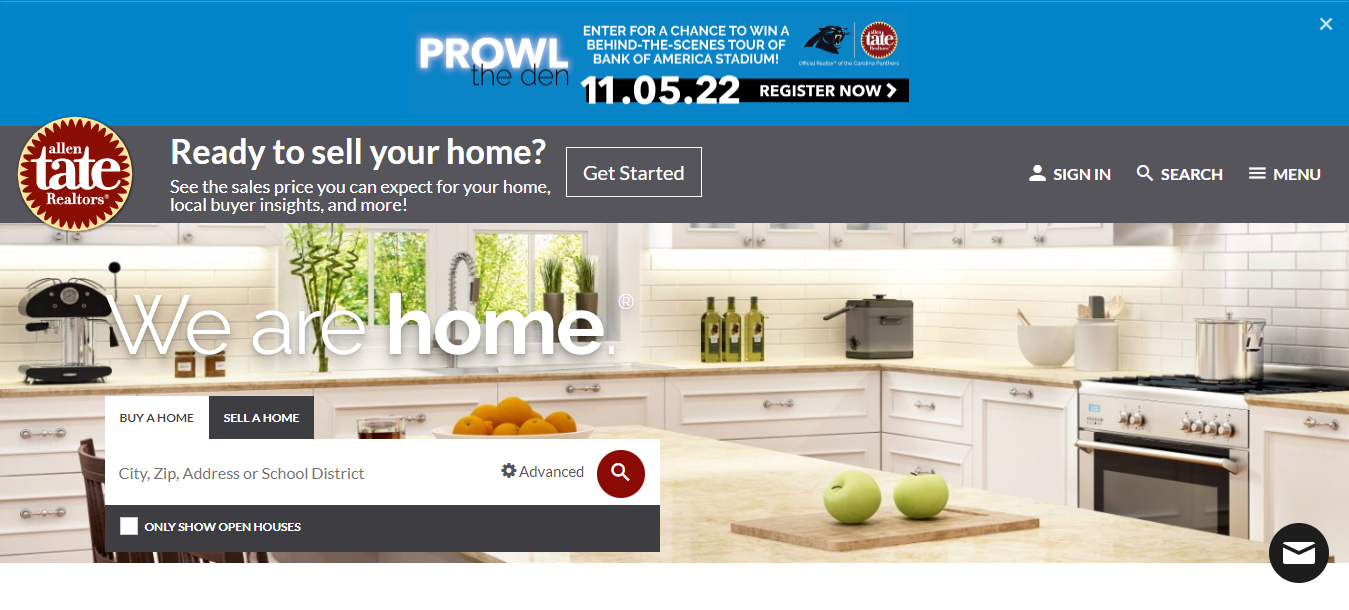 Allen Tate Realtors serves Rock Hill, SC, and is one of the country's oldest and most respected Real Estate firms. They are a family-owned company founded in 1957 by W. Allen Tate Sr. and his wife, Caroline Tate. For over 60 years, they have been helping families buy and sell homes in York, Chester, and Lancaster counties in South Carolina. The company has grown to include 15 offices and over 600 agents, making it the largest independently owned real estate firm in the Carolinas.

Stephen Cooley Real Estate is a renowned real estate company in Rock Hill, SC. The company has over 200 years of combined experience in real estate. With such a vast and unmatched experience, the team is confident they can provide an excellent experience to all their clients, whether buying or selling a home. The company ranks at the top for the number of homes sold across the country. For 2018, the company is ranked number 1 for Keller Williams in North and South Carolina and top 5 in the world among groups. The team has helped over 10,000 families buy or sell real estate in this area and continue striving to be the best in their industry.

The HT is a highly reputed residential real estate agency that works in partnership with Allen Tate- one of the most reliable companies in the US. They are best known for their local homes for sale. The team comprises hardworking and passionate realtors who work day and night to offer the best services to clients. They have an excellent understanding of the real estate market in Rock Hill, Tega Cay, Fort Mill,  and other parts of North and South Carolina. Thus, if you plan to move to any of these areas, you can consider The HT.

Jeff Cook Real Estate is a legendary and dependable name in the industry, having closed over 10,000 deals and sold over a billion dollars worth of the real estate. They offer an inclusive seller experience that covers the entire selling process from start to finish. Their marketing team comprises specialists that can accentuate your home's assets to attract the largest possible group of potential buyers. They also have a day-by-day listing agreement so that you're not committed to a long-term contract and guarantee your contentment with their service. When you're prepared to sell your home, Jeff Cook Real Estate will be there to lead you through the process and help you get top dollar for your property.
Importance Of Internet Marketing In Real Estate
The most successful real estate companies in Rock Hill all focus on local internet marketing. Investing in online marketing, advertising, SEO, and content marketing can reach a larger audience and be more successful. Rather than invest in traditional marketing methods that don't work as well anymore, focus on local internet marketing and see how it can help your business grow. You'll be glad you did!
Home Buyers are Searching Online More
According to the National Association of Realtors' 2020 study, home buyers search for properties online more frequently. In the study, 97% of respondents said they started their home search online. Once they found their desired neighborhood and type of home, they then contacted a real estate agent. The trend will likely continue as people become increasingly comfortable researching big purchases like homes online.
There Is A Lot Of Competition In The Rock Hill Real Estate Market
If you want your real estate company to be successful in Rock Hill, you need to have an effective marketing strategy that sets you apart from the competition. To make sure potential clients can find your website, you should use SEO (search engine optimization). This will help your website appear as the top result when someone uses relevant keywords in a search engine like Google. By appearing at the top of the search results, you are more likely to get traffic to your website and convert leads into clients.
Content Creation for Trustworthy Potential Customers
Creating content is a great way to build trust with potential customers. By writing blog posts, making videos, or hosting webinars, you show that you're an expert in your field. Potential customers will likely contact you when they're ready to buy or sell a home because they trust you!
Hyper-Localized Google Searches For Real Estate
Google searches from people looking for real estate services are often localized, which means they include a city or neighborhood name. For example, someone might search for "realtors in Rock Hill" or "homes for sale in Rock Hill." Optimize your website for Rock Hill and its surrounding neighborhoods to enhance your chances of being one of the top search results for these localized searches. This can be done by including city and neighborhood names in your content and other relevant keywords. Also, focus your content on a specific local area to improve your chances of appearing in relevant search results and getting noticed by potential customers.
Focus Your Advertising On Reaching Rock Hill Locals
When you focus your advertising on reaching people who live in Rock Hill, you're more likely to reach potential customers. You can target your ads specifically to people who live in the area, which ensures that your budget is being used effectively and that you have a higher chance of reaching your target market.
Real Estate Email Marketing: Why It Matters
Email marketing should be a key tool in any company's arsenal regarding real estate. By sending updates about properties that have gone on the market, local real estate market changes, or even helpful tips for buying or selling a home, businesses can keep their name on top of their minds. A strong customer base is necessary for any real estate business to succeed, and email marketing can help you achieve that goal.
Internet Marketing For Real Estate Is Cost Efficient
Reaching a large audience doesn't have to be expensive. Internet marketing is a cost-effective way to get your content in front of people interested in it. You can reach a wide range of people with a small investment, making it an attractive option for businesses on a budget.
Most successful businesses understand that online marketing is essential for growth. And regarding online marketing, a few areas are as important as SEO and internet marketing for the real estate industry. A good local marketing agency can help you capitalize on this trend.
Some of the top marketing firms for Real Estate and Realtors in the Rock Hill area are: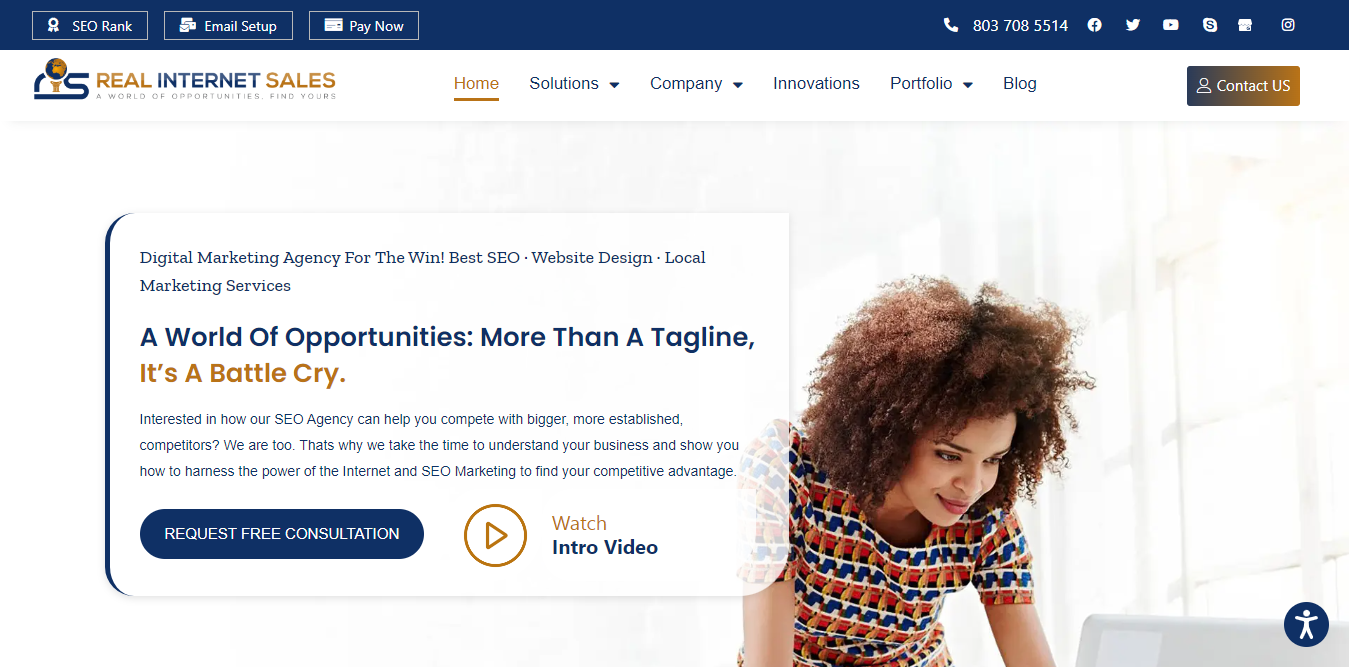 If you want to work with a digital marketing agency that knows how to help real estate businesses succeed online, then be sure to contact Real Internet Sales. They offer a wide range of services like website design and development, SEO, SEM, PPC, and social media marketing. Real Internet Sales Top Realtor Website Designer in Rock Hill is perfect for businesses looking to expand their client base and increase sales with a great quality website.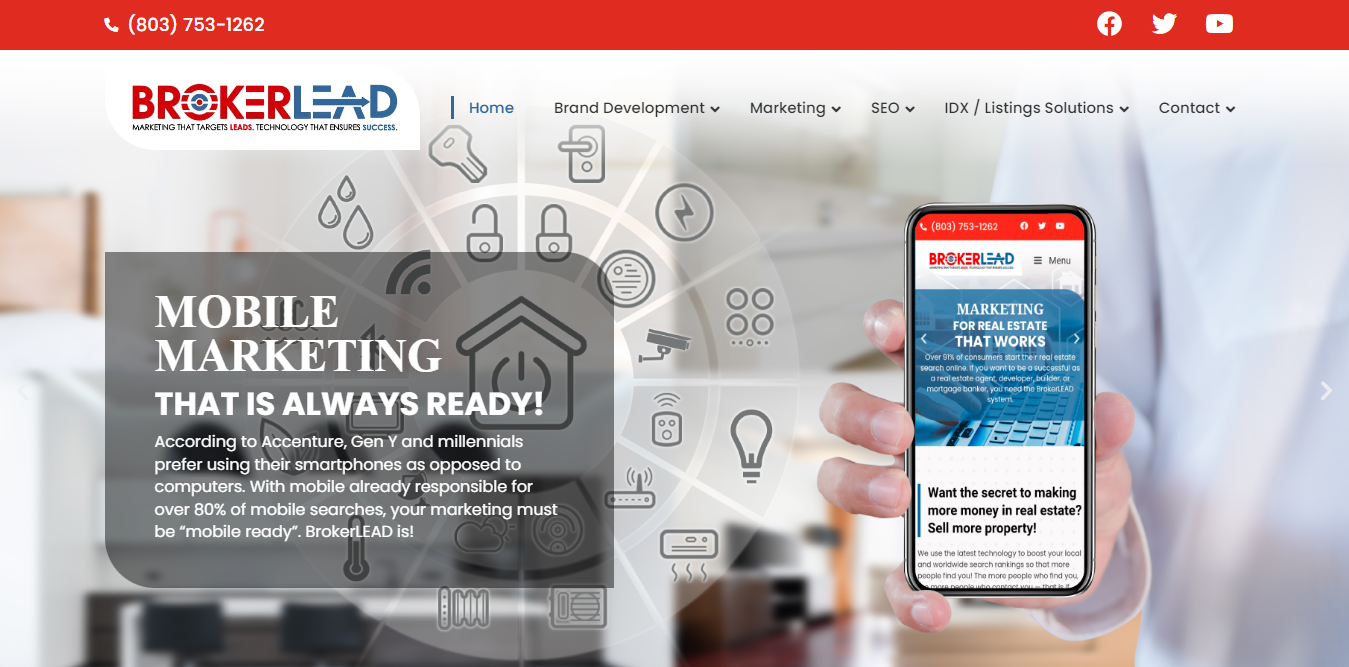 BrokerLead is one of the most specialized and effective real estate marketing agencies in Rock Hill. Their services are designed specifically for real estate professionals and they have a proven track record of helping their clients grow their businesses. Some of their top services include Local Real Estate SEO, Email Marketing, Real Estate CRM, Neighborhood Farming, WordPress IDX, and more. The team at BrokerLead are real estate marketing veterans who know what works and what doesn't. You can trust them to help you grow your business and reach your goals. Contact Rock Hill's top Real Estate SEO company BrokerLead, today to learn more about their services and how they can help you.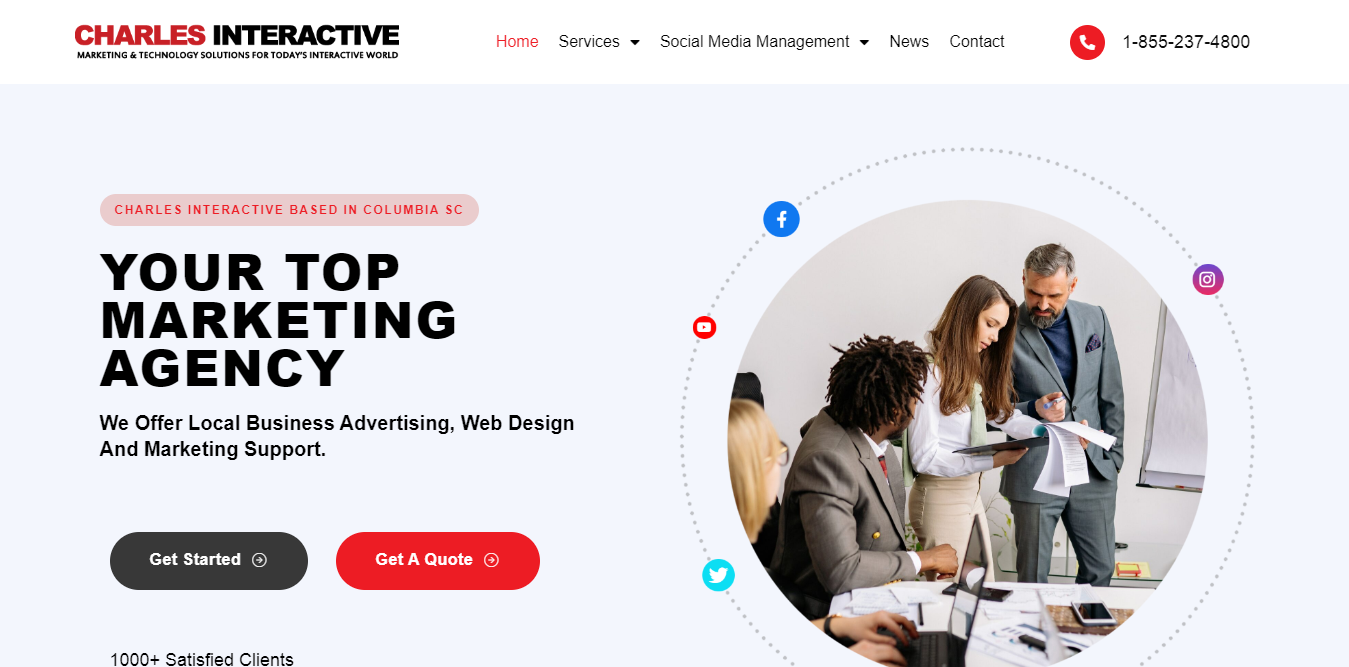 Charles Interactive creates successful digital marketing campaigns for Rock Hill real estate companies. The firm was founded in 2008 by an experienced marketer with over a decade of experience in the industry. The company offers a wide range of services, including IDX web design, Local Advertising, Real Estate Marketing Consulting, Facebook Marketing, and IT Support. Charles Interactive is one of the most comprehensive marketing firms in Rock Hill and can help real estate companies succeed with lead generation and online visibility. If your agency needs local advertising and marketing assistance, Charles Interactive Rock Hill's Top Internet Marketing Firm should be at the top of your list. The company has a proven track record of success and can tailor a campaign to fit your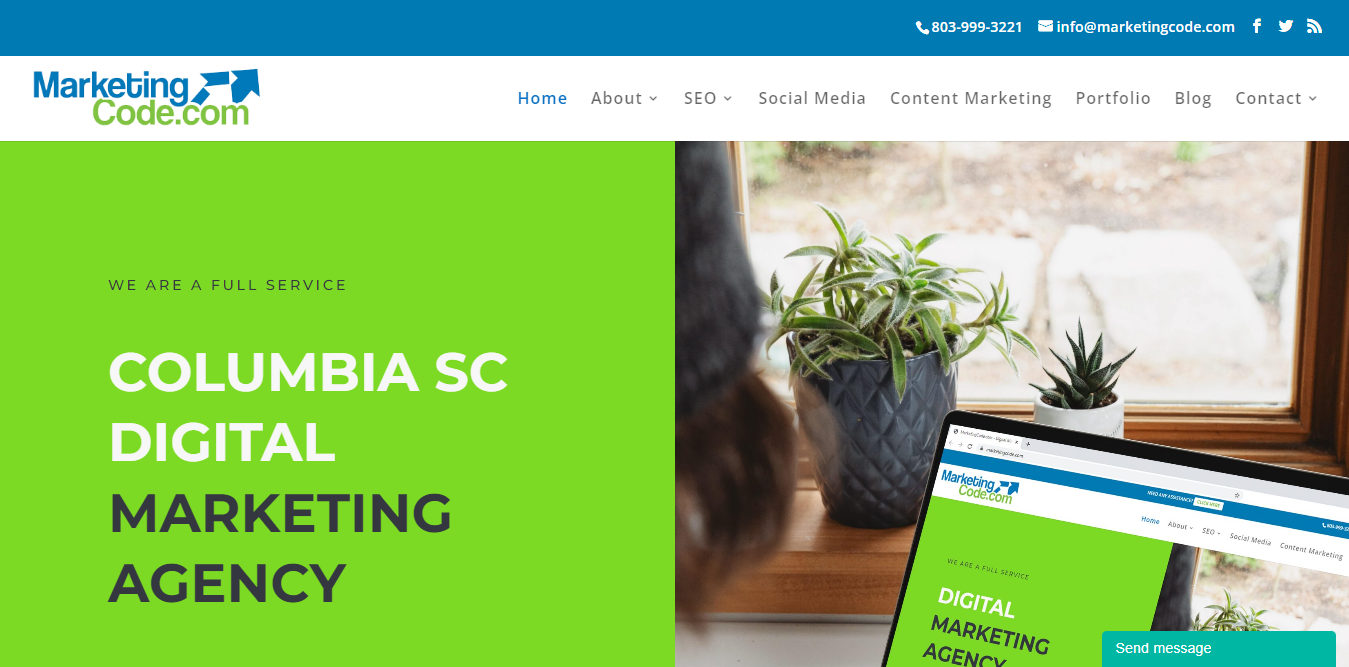 Marketing Code is a team of over 30 marketing and web design professionals that help local clients in Rock Hill, SC, and other major cities across South Carolina. The company has real estate internet marketing experts who offer affordable, customized, and comprehensive real estate lead generation packages designed to increase traffic and leads for businesses. Marketing Code provides SEO, SMM, web design, graphic design, reputation management, email marketing, and WordPress Development. Using cutting-edge technology and a team of in-house experts allows them to handle any project that comes their way. Marketing Code is Rock Hill's Best Digital Marketing Agency for real estate companies who want to create an impactful and broad marketing campaign.