People of Rock Hill and Fort Mill are in for a real treat with Hobo's recently opened restaurant in Rock Hill, SC. Hobo's has been a beloved part of the local community for years with its flagship location in Fort Mill, and now they've brought their signature style, taste, and friendly service to the heart of the city. Whether you're in the mood for a classic burger, crispy tacos, or one of their freshly made milkshakes, Hobo's is the place to be. 
At Hobo's, you can look forward to fresh, made-to-order food in a fun, family friendly atmosphere every day of the week. The new location has the same great menu they are known for, plus specialties only found here. Take advantage of the Happy Hour specials and daily deals, plus the weekend entertainment featuring local musicians! 
Burgers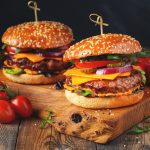 If you're in the mood for a classic burger, Hobo's is the perfect place. With a wide selection of classic and inventive toppings, you can customize your choice from a single patty all the way up to the triple bacon cheeseburger!
Appetizers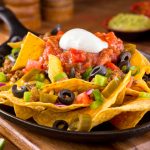 Start off with some of your favorite appetizers, like their house-made guacamole. Served with a side of chips, it's a perfect way to get your taste buds ready for the meal ahead. For a real treat, try the nachos – these cheesy, crunchy chips make an excellent accompaniment to your favorite beer from the bar.
Tacos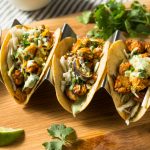 No visit to Hobo's would be complete without the tacos! Choose from a selection of freshly made tacos, from classic Chicken and Beef to the ever-popular Pork Carnitas. All tacos are served with an inventive mix of toppings and side dishes for a delicious change of pace.
Salad
For those looking for something a little lighter than tacos and burgers, try one of their delicious salads. With hearty toppings like grilled chicken, freshly grilled veggies, and dried fruit, you can be sure they are just as filling as they are tasty!
Other Menu Items
Hobo's offers an extensive menu for lunch and dinner. Look for hand-crafted sandwiches and wraps, as well as daily specials like flatbreads and artisan pizzas. And don't forget the sides! Everything from sweet potato fries and onion rings to their unique beer-battered jalapenos make excellent accompaniments to any meal.
Weekend Entertainment
On the weekends, be sure to catch some of excellent live entertainment at Hobo's! Local musicians come in each night providing a great selection of rock and roll, country, and acoustic pieces. Enjoy a great meal and beverage while getting in some toe-tapping tunes!
Whether you're looking for lunch or dinner, checking out the specials, or just wanting to hear some live music, Hobo's is a great place the whole family can enjoy. With an excellent selection of beer, wine, and signature milkshakes, it's a place everyone can enjoy! So come on down to Hobo's and experience it for yourself today!