This article will explore various ways to earn gas station cash back and save money at the pump. With fuel prices constantly fluctuating, making the most out of every visit is essential. Let's dive into the best strategies to maximize your cash-back earnings at gas stations.
Top Gas Stations Offering the Highest Cash Back Rewards
Discover the leading gas stations with the highest cash-back rewards, focusing on their specific reward programs and potential customer savings.
Here's a list of gas stations that offer cash back along with the maximum amount of cash you can get:
7-Eleven – $10
ampm – $40
BP/Amoco/Arco – $40
Casey's General Store – $20
Chevron – $40
Circle K – $40
CITGO – $40
Conoco – $50
ExxonMobil – $40
Hy-Vee – $60
Kum & Go – $20
Kwik Fill/Red Apple/Country Fair – $20
Kwik Trip/Kwik Star – $20
Marathon – $50
Phillips 66 – $50
Quick Trip (QT) – Varies
Shell – $40
Sunoco – $40
Texaco – $10 ($20 at select locations)
Valero – $20
Weis Markets – $50
Please note that policies and fees may vary, and you may need to make a minimum purchase to qualify for cash back. It's always a good idea to call ahead and verify that the gas station you plan to visit offers cash back.
How to Maximize Cash Back Earnings at Gas Stations
Learn tips and tricks for maximizing your cashback earnings, such as combining credit card rewards with loyalty programs or taking advantage of special promotions and offers.
Combining Rewards To maximize your fuel savings, consider using a cash-back credit card alongside a gas station's loyalty program. By doing so, you can earn cash back from the credit card and the loyalty program, effectively stacking your rewards and saving even more on fuel.
Limited-Time Offers Keep an eye out for limited-time promotions and offers from gas stations and cash-back apps. These can include bonus cash back rates, discounts on specific fuel types, or additional rewards for in-store purchases. Staying updated on these offers can help you maximize your cashback earnings.
Best Credit Cards for Gas Station Purchases: Earn More Cash Back
Compare the best gas station credit cards, analyzing their cash back rates, annual fees, and other perks that can help you save more on fuel costs.
5X points on gas purchases at the pump and EV charging stations
3X points on supermarket purchases
1X point on all other purchases
15,000 points welcome bonus after spending $1,500 in the first 3 months
5% cash back on top eligible spend category each billing cycle, up to the first $500 spent (then 1%)
Unlimited 1% cash back on all other purchases
$200 cash back welcome bonus after spending $1,500 in the first 6 months
6% cash back at U.S. supermarkets (up to $6,000 per year, then 1%)
6% cash back on select U.S. streaming subscriptions
3% cash back at U.S. gas stations and in transit
1% cash back on other purchases
$250 statement credit welcome bonus after spending $3,000 in the first 6 months
4% cash back at gas stations
3% cash back on dining
2% cash back at grocery stores (for the first $8,000 in combined purchases annually)
1% cash back on all other purchases
$100 bonus after spending $1,000 in the first 3 billing cycles
3X points per $1 spent at restaurants, supermarkets, gas stations, and on hotels and air travel
1X points on all other purchases
60,000 bonus ThankYou Points welcome bonus after spending $4,000 in the first 3 months
4X points on travel, gas stations, and EV charging stations
2X points on streaming services, grocery stores, grocery delivery, and dining
1X point on all other eligible purchases
50,000 bonus points welcome bonus after spending $2,000 in the first 120 days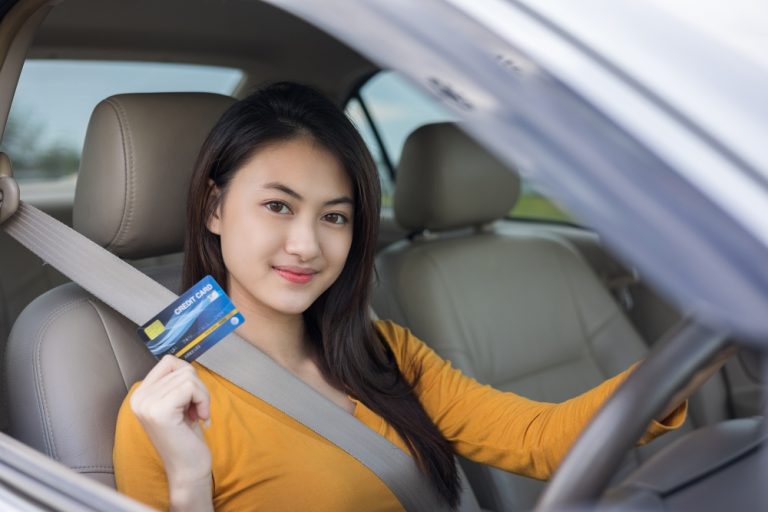 Gas Station Loyalty Programs: Which Ones Give the Best Cash Back Deals?
Explore the best gas station rewards programs and compare their cash-back offers, additional benefits, and ease of use to determine which ones provide the best deals.
The best gas station loyalty programs for you will depend on your location, fuel consumption, and personal preferences. Here are five popular gas rewards programs to consider:
Comparing Cash Back Apps for Gas Stations: Get More Savings on Fuel
Compare popular cash back apps for gas stations, highlighting their features, cash back rates, and user experiences to help you find the best app to save more on fuel.
Upside (formerly GetUpside): This app offers cash back on gas and is available at thousands of fuel stations, restaurants, and grocery stores across the U.S. You can earn cash back on gas in the form of points directly in the app, and it has a simple referral program that rewards you for referring friends.

GasBuddy: This popular app helps you find cheap fuel, save up to 25 cents per gallon with the GasBuddy fuel card, and offers various rewards and challenges to win free gas. It also provides additional features such as tracking your driving habits and receiving alerts about important recalls for your car.

Waze: This free navigation app helps you find the nearest gas stations and up-to-date fuel prices and offers a contactless payment feature at participating fuel stations. Furthermore, Waze keeps you informed about traffic, roadworks, police accidents, and more, helping you navigate more efficiently.
All three apps are available on iOS and Android.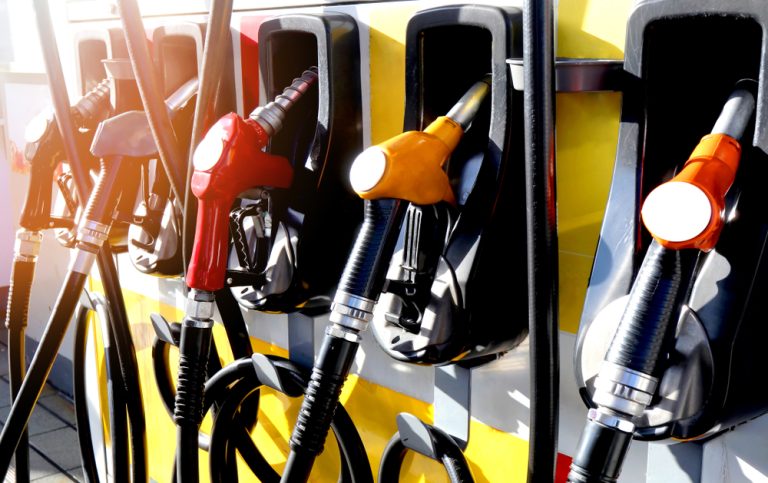 By utilizing the strategies and resources mentioned in this article, you can effectively maximize your gas station cash back earnings and make every fuel purchase more rewarding. With the right combination of credit cards, loyalty programs, and cash back apps, you'll be well on your way to significant savings on your gas expenses.