If you're looking for classic New York Style pizza, Brooklyn Pizza & Pasta restaurant in Rock Hill, SC is the place to go. From their famous thin-crust pizza to their freshly-made sauces, Brooklyn Pizza & Pasta offers an incredible dining experience. Here are a few tips on making the most of your Brooklyn Pizza experience.

Try Grandma Pizza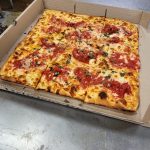 The Grandma Pizza at Brooklyn Pizza & Pasta in Rock Hill SC is a must-try. Based on the original Italian recipe, the Grandma Pizza is an incredibly cheesy and savory pizza. It is made with a thin crust that is topped with crushed plum tomatoes and freshly-grated mozzarella cheese. The pizza is then finished off with fresh garlic, oregano and basil. This is the perfect pizza for cheese lovers, as it is oozing with ooey-gooey goodness. You won't be able to resist it. Be sure to taste it for yourself to find out why it is so popular. 
Finish Off With
Delicious Desserts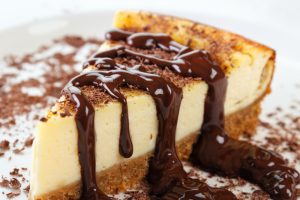 No meal at Brooklyn Pizza & Pasta is complete without some tasty desserts. If you've got a sweet tooth, then you're in luck. The restaurant offers excellent desserts, like tiramisu, cannoli, and Cheese cake. Perfect for a post-meal treat to complete your meal.

Try Their Classic Rolls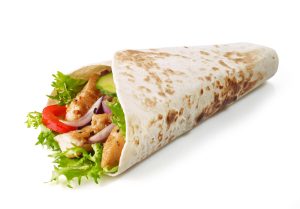 Brooklyn Pizza & Pasta is known for its delicious and satisfying pizza, but the rolls are worth a special mention. From classic cheese rolls to specialty varieties, Brooklyn Pizza and Pasta can satisfy any craving.
The Chicken Roll is a crowd-pleaser, stuffed with chicken cutlet strips, tomato sauce, and mozzarella cheese. It's a great option if you want something a bit more substantial than just pizza. The Spinach Roll is a delicious vegetarian option, stuffed with spinach and mozzarella cheese. The Sausage Roll is also a great choice for meat-lovers, stuffed with sausage and mozzarella cheese. Finally, the Broccoli Roll is perfect for those who want to get their veggie fix with a flavorful twist.
The rolls at Brooklyn Pizza and Pasta are made with the same high-quality ingredients that make their pizza so good. They're always fresh and crispy, sure to satisfy any appetite.

Order Their Popular Dishes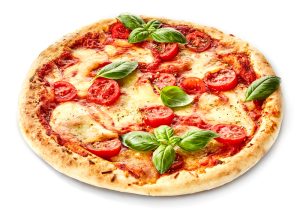 Make sure to order the restaurant's most popular dishes. The menu offers a variety of pizza classics, like Margherita, Pepperoni, Vegetarian and the White Pizza, plus a selection of specialty pizzas and calzones. The Brooklyn Pie is the restaurant's signature dish and is definitely worth a try. The restaurant also offers an extensive selection of pastas, like Penne al Forno, Eggplant Parmigiana and Spaghetti Carbonara. And then, of course, there are the classic Italian favorites, like Garlic Knots, Lasagna, Baked Ziti, and Fettuccine Alfredo.

Try A Variety Of Toppings And Sauces
One of the best parts about eating at Brooklyn Pizza & Pasta is that you can customize your pizza with a variety of delicious toppings and sauces. The restaurant's house-made sauces, including pesto and basil cream, are always delicious. Be sure to ask your server what their current house-made sauces are and make sure to request your pizza with them. You can also mix and match toppings like pepperoni, vegetables, shrimp, and even vegan cheese.

Discover Some Delicious Appetizers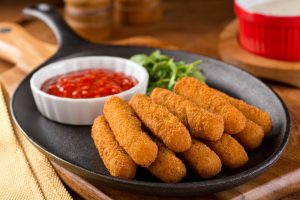 Before you dive into your main course, be sure to discover some of the delicious appetizers available at Brooklyn Pizza. The fried calamari, garlic bread and sausage rolls are always a winner. Or if you're looking for something more indulgent, then try the fried mozzarella sticks with marinara sauce. With so many flavors to choose from, this is the perfect way to begin your meal.

Take Home Some Delicious Pizzas To Enjoy Later
Once you've had your fill, be sure to take home a pizza or two to enjoy later. The pizza is just as delicious reheated, so you can enjoy it anytime you want. The restaurant also offers a variety of savory pies and strombolis that you can take home with you. Or order a few slices and have them delivered to your home or office.
Overall, Brooklyn Pizza & Pasta in Rock Hill SC offers an authentic New York-style pizza experience. From their signature Brooklyn Pie to their house-made sauces, the restaurant offers an incredible range of flavors and textures. Be sure to make the most out of your experience by ordering their delicious desserts, participating in their special events, trying a variety of toppings and sauces, discovering some of their appetizers and taking home some pizza for later. Visit Brooklyn Pizza & Pasta for an unforgettable dining experience.