Are you a business owner in the Rock Hill, SC looking for a reliable SEO company to help increase your online visibility and drive organic traffic to your site? Ranking at the top of search engine results pages is crucial to go past competition and bring in qualified traffic and customers to your business. We have created a list of the best SEO agencies in Rock Hill, SC so that you can find your suitable search engine and marketing partner.
Here is a list of SEO companies with a potential to rank your website on the first page of search results and offer high impact online marketing services. 

Real Internet Sales:
If you are looking for an all-inclusive website development and SEO package, this should be a perfect choice. As one of the top SEO companies in the Rock Hill area, RIS offers web page design, app development, online store creation, and various SEO services including On-page and Off-page SEO, Google ads, keywords research, link building, and PPC marketing, among others. So if you are looking for a one-stop-shop for elevated business outcomes, then RIS should be your ideal choice.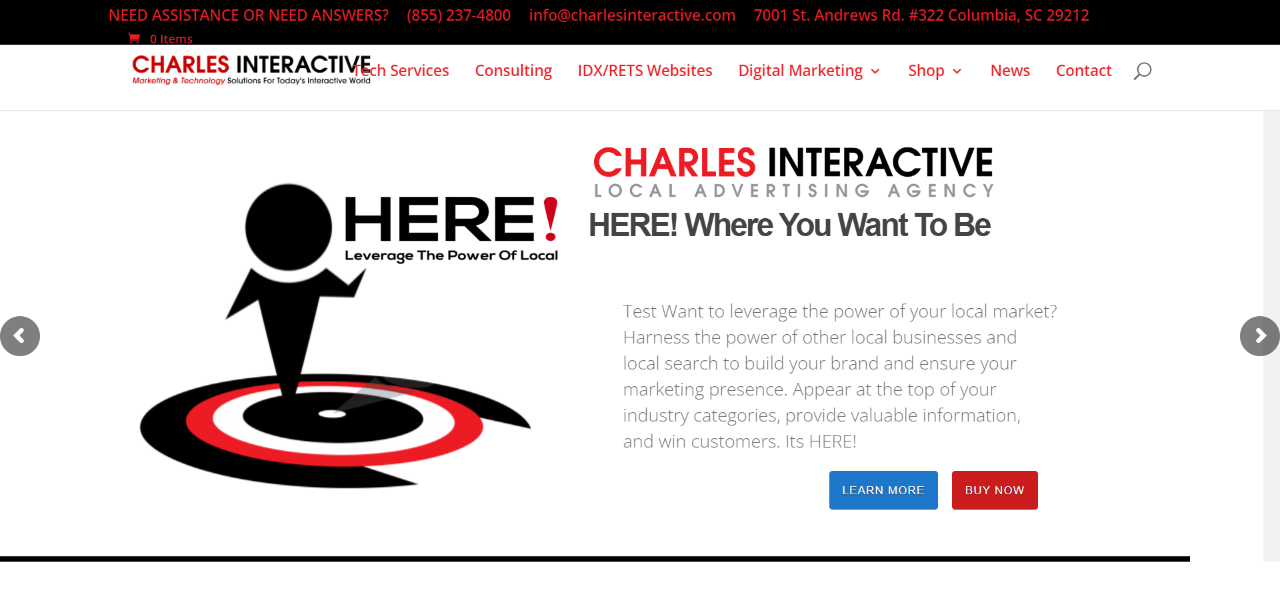 Charles Interactive:
Charles Interactive is a full-service digital marketing agency with SEO, website development, and social media marketing expertise. The company has a team of experienced SEO professionals who will work with you to create an effective search engine marketing strategy to achieve your ranking goals in Google and other search engines. In addition to helping you rank higher on SERPs, this agency will also help you improve your website design and user experience, which are both essential ranking factors.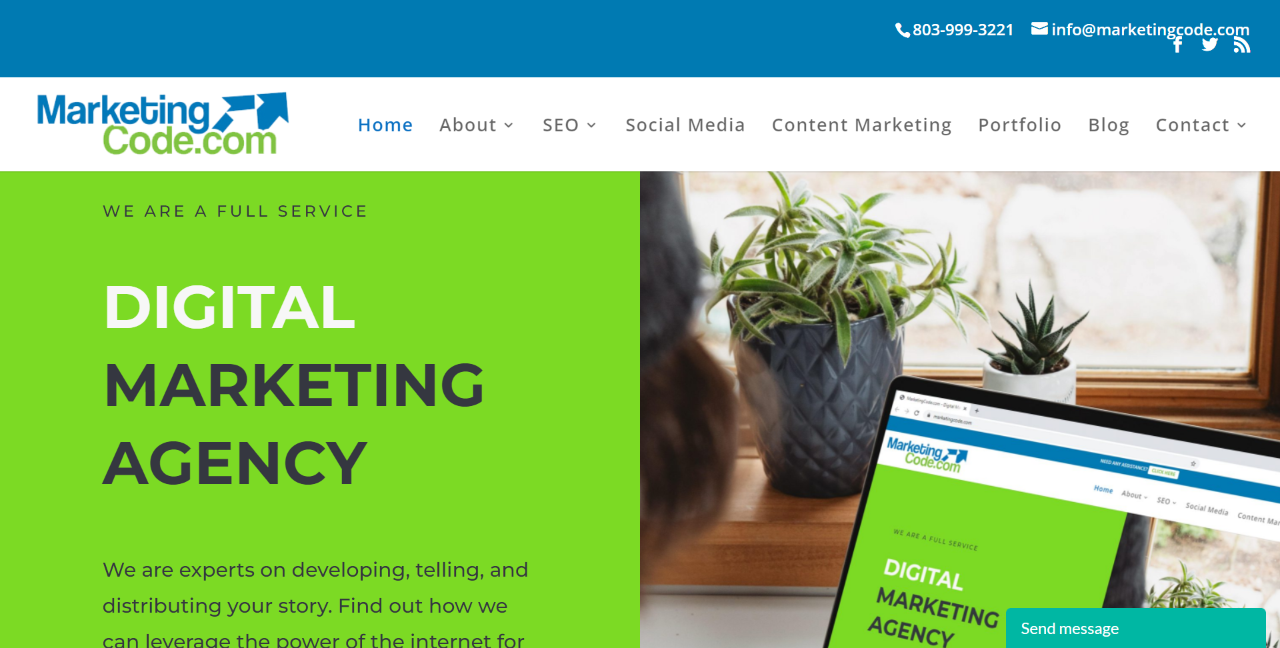 Marketing Code:
One of the best SEO companies in Rock Hill, SC area, Marketing Code excels in digital marketing solutions, providing, search engine optimization, social media optimization, high-quality content marketing  and online reputation management solutions for website owners. The company has a team of skilled SEO experts which researches the market and works round the clock so that websites they manage rank higher in all major search engines.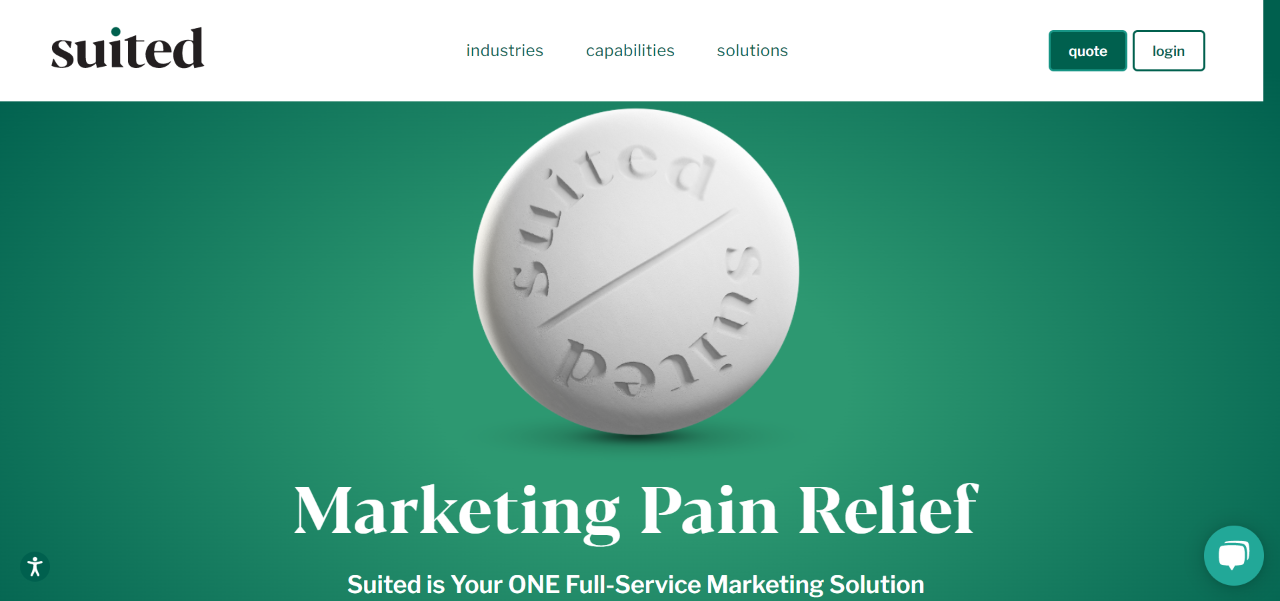 Suited:
Are you looking for more qualified traffic and leads to your website? Suited is a full-service SEO digital agency that promises to give you a stress-free SEO experience. Providing a wide range of services like video marketing, content marketing, eCommerce solutions, and custom development, this company has experience working in legal, health, and wellness niches. If you are looking for turnkey SEO services for your business, this is one of the top SEO companies to consider.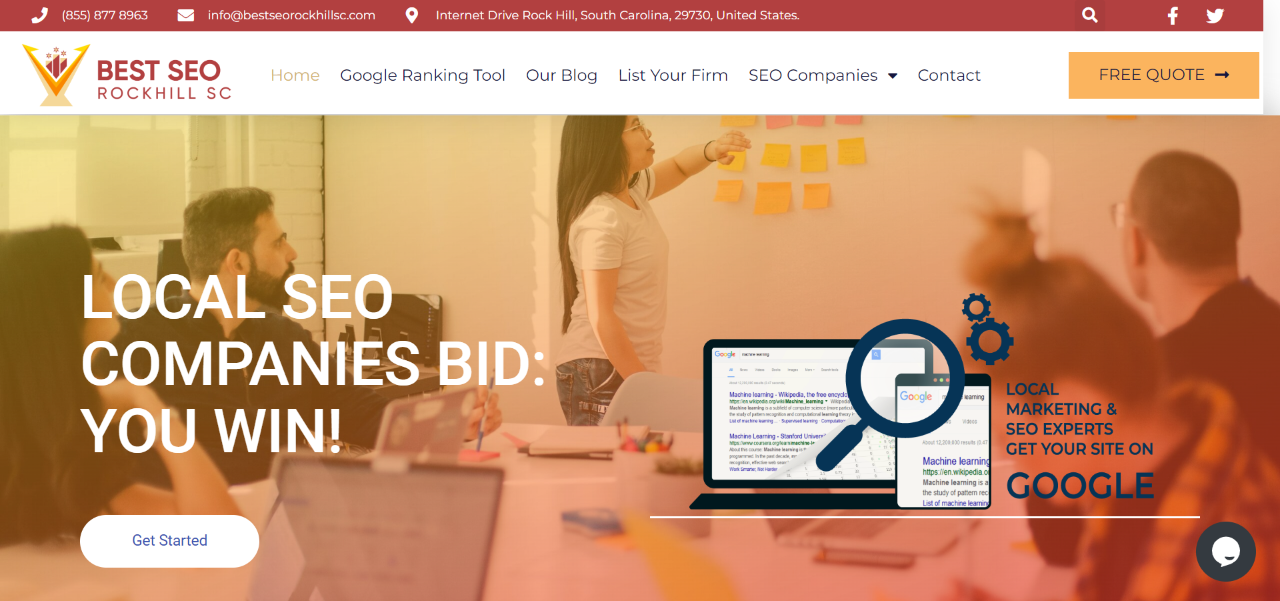 Best SEO Rock Hill:
BestSEO Rock Hill, SC promises to give high-quality SEO packages at surprisingly low rates. Their affordable SEO plans offer complete on-page and off-page optimization of your website to rank higher in all major search engines. The SEO firm has extensive SEO knowledge and provides services like link building, paid ads, Facebook ads, and directory listings, among other services. You can avail of their free website analysis to know if they are the perfect match for you.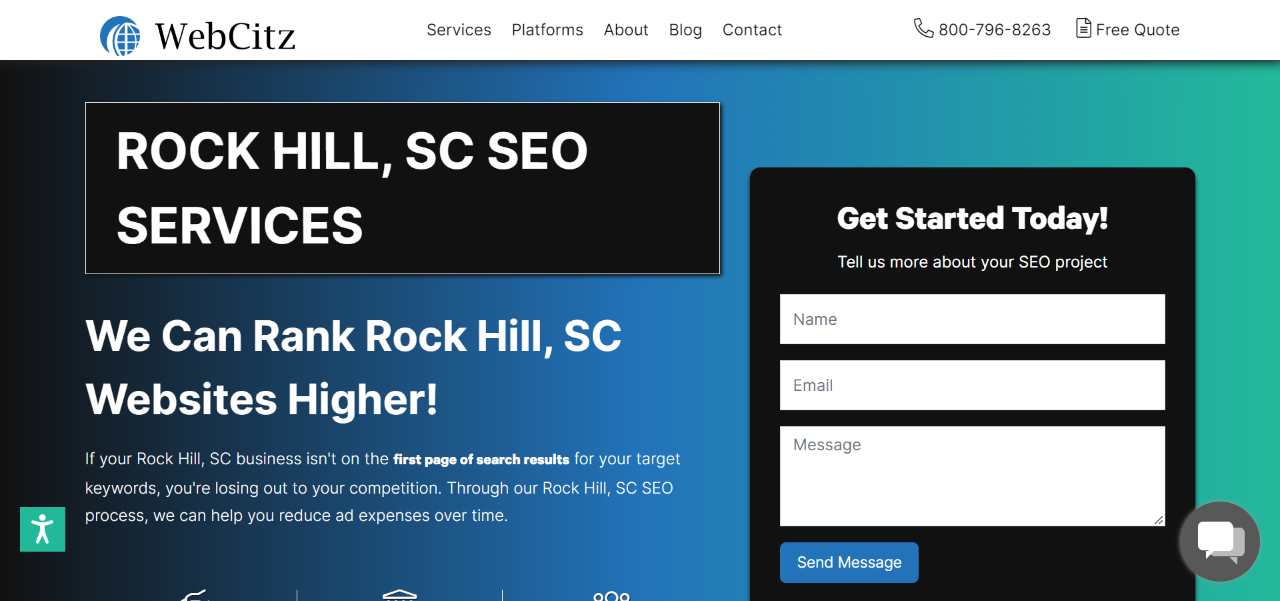 This Rock Hill-based SEO company offers services ranging from high-end programming, graphic design, paid ads, SEO, and Social media marketing. WebCitz team researches the target market to understand search queries and does relevant search optimization for the best results in search engines. Website owners can sit back and relax while WebCitz works on growth-oriented strategies to drive organic traffic to your site and help in customer acquisition.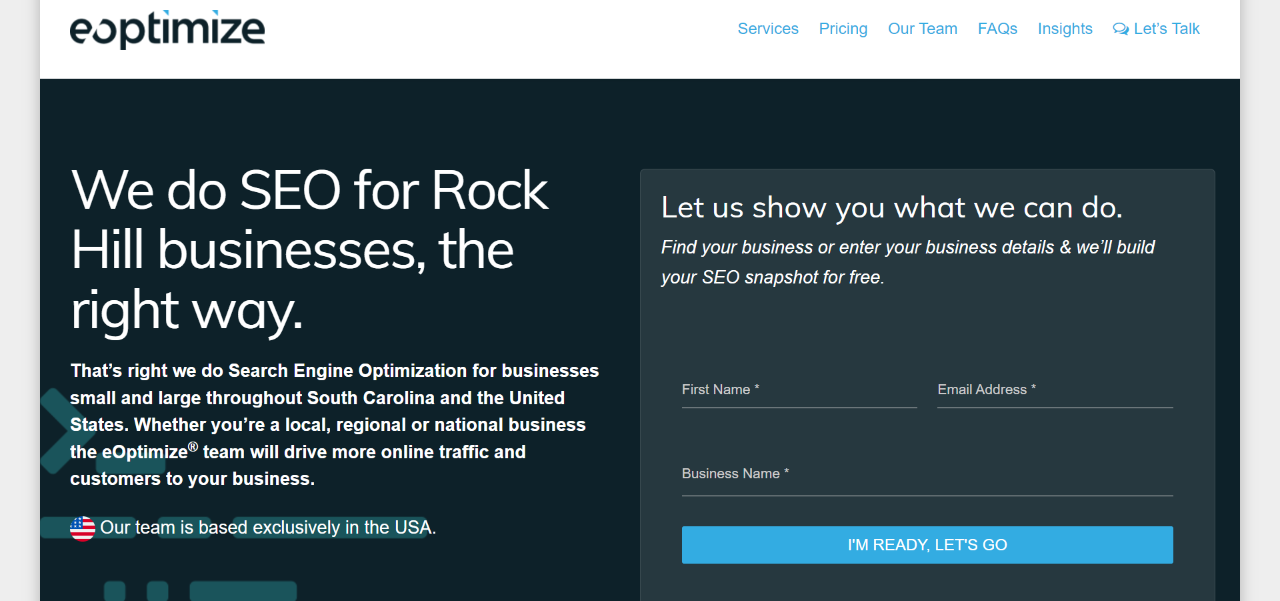 This top SEO agency offers comprehensive SEO services to large and small businesses in Rock Hill, SC. From Keyword research to Link building, from off-page factors to eCommerce SEO and Link building, eOptimize can help your company be easily found in Google, Bing, and other search engines. If you want to facilitate brand growth through online visibility and figure in organic search result pages, this should be your go-to choice.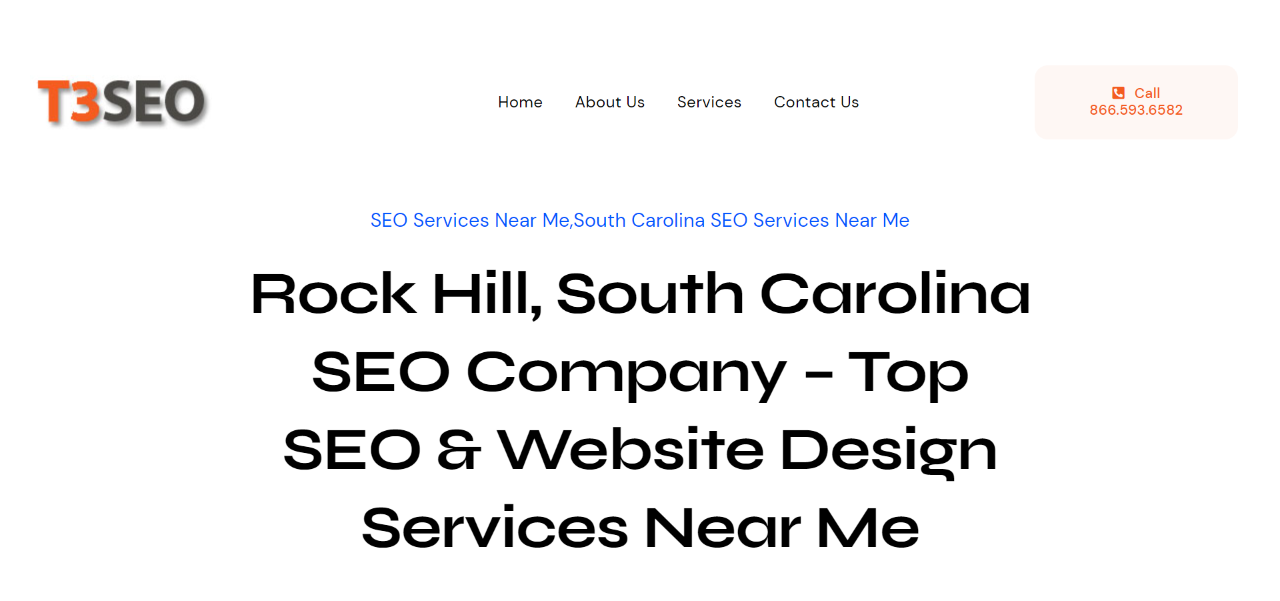 With over 20 years of experience, this SEO company is one of the most searched companies in Rock Hill, SC. Their SEO experts will take care of all your website requirements and ensure that you rank well in search engines.They offer a wide range of solutions from mobile device-friendly web pages to directory listings that help rank your business higher on Google searches, all within an affordable price range.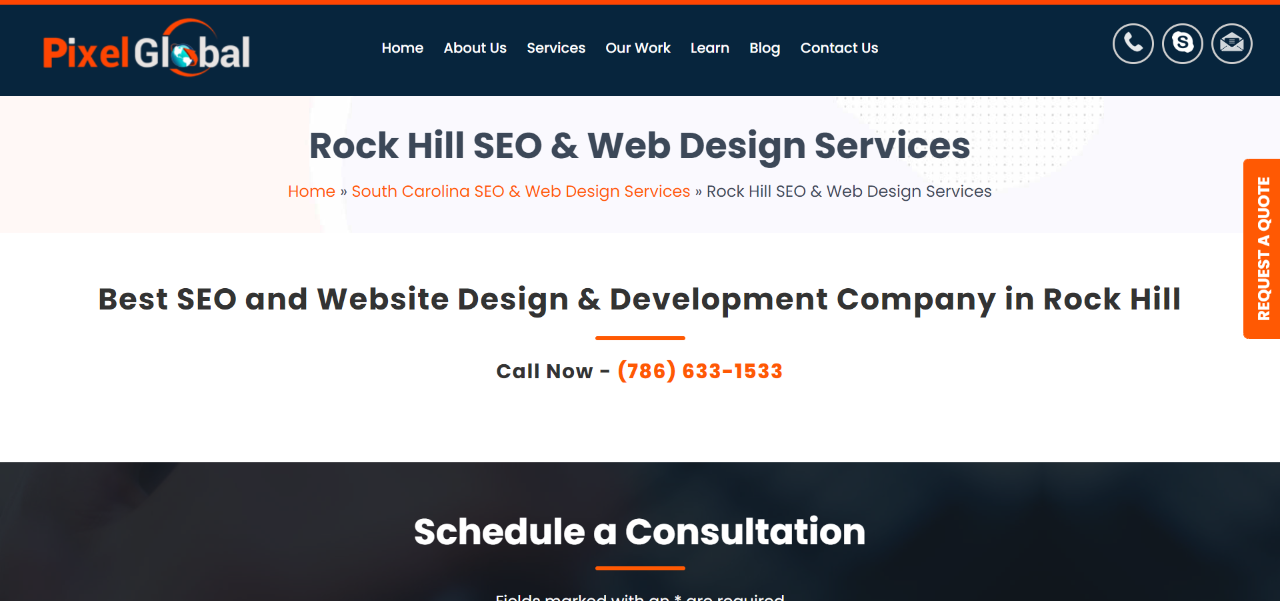 One of the best SEO companies in the Rock Hill, SC region Pixel Global offers web development and SEO solutions to businesses in multiple industries. With a team of certified SEO experts, the company excels in keyword research, on-page optimization, PPC management, Local SEO, paid ads, and Social media management, among other services.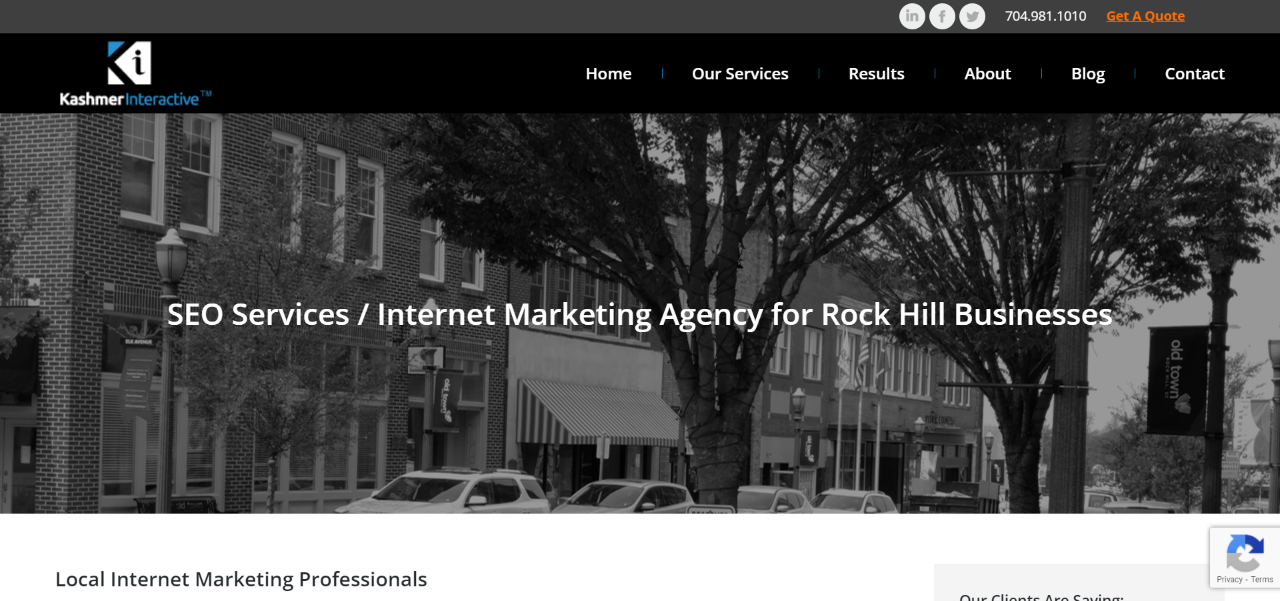 This Local SEO marketing and the digital agency offers Email marketing, PPC management, Content marketing, and social SEO. Creating structured data, accelerated mobile pages, link building, and keyword-relevant content are key factors that help this company perform well in search engines and help figure your business in search results pages.
It is a highly competitive world; your business needs maximum online exposure to gain authority in its target market. The top SEO agencies mentioned in this list will help you gain the best spot on the search engines and drive qualified search traffic to your website. So research well and pick the SEO marketing company that best suits your requirements. We suggest you go with the top 3 in the list which are proven as the Best in Rock Hill SC today by their results.