Are you having any difficulty navigating the complicated world of contract law in Rock Hill, SC? Are you looking for legal help that can provide assistance with your contracts and keep you on top of potential pitfalls along the way? Look no further than our list of the Top 5 Contract Lawyers in Rock Hill, SC! 
We have carefully selected these attorneys based not only on their experience and expertise but also on their commitment to offer quality services at a reasonable cost. All five lawyers are highly regarded professionals who specialize in contract law and are prepared to assist clients with drafting agreements, negotiating terms, enforcing rights, avoiding liabilities and all other relevant matters. Read through this guide now to find out more about these exceptional legal experts who could potentially work as reliable partners for your business or personal needs.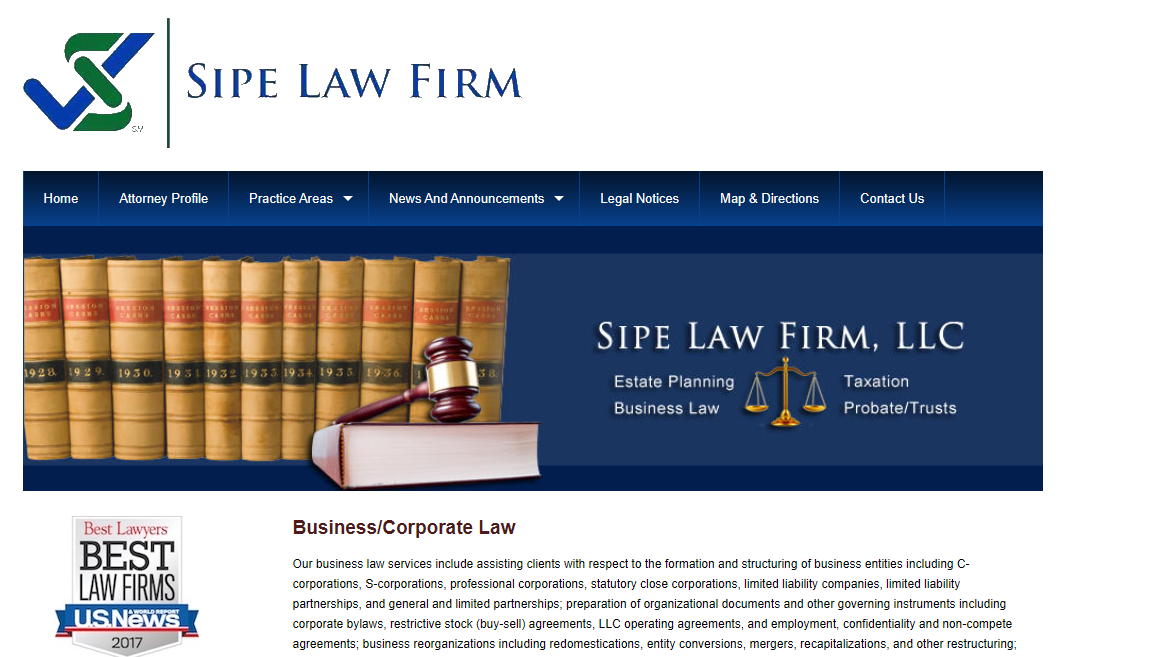 Lawyer: W. Henry Sipe III 
Address: Wells Fargo Center, 113 East Main Street, Suite 325
Rock Hill
Phone: +1 803-329-2222
The Sipe Law Firm in Rock Hill, SC is a trusted source for all of your contracting needs. Whether helping you draw up a agreement for a new business venture, to reviewing and litigating an existing contract, their attorneys are well-versed in the different facets of contract law. They can provide legal counsel on issues such as negotiation and contract drafting, protection from breach of contract, and termination of any contractual disputes. In addition to their knowledge on contracts, the team at Sipe Law Firm can guide you though the complexities of contract law applications with practiced skill that will help ensure a successful networking venture.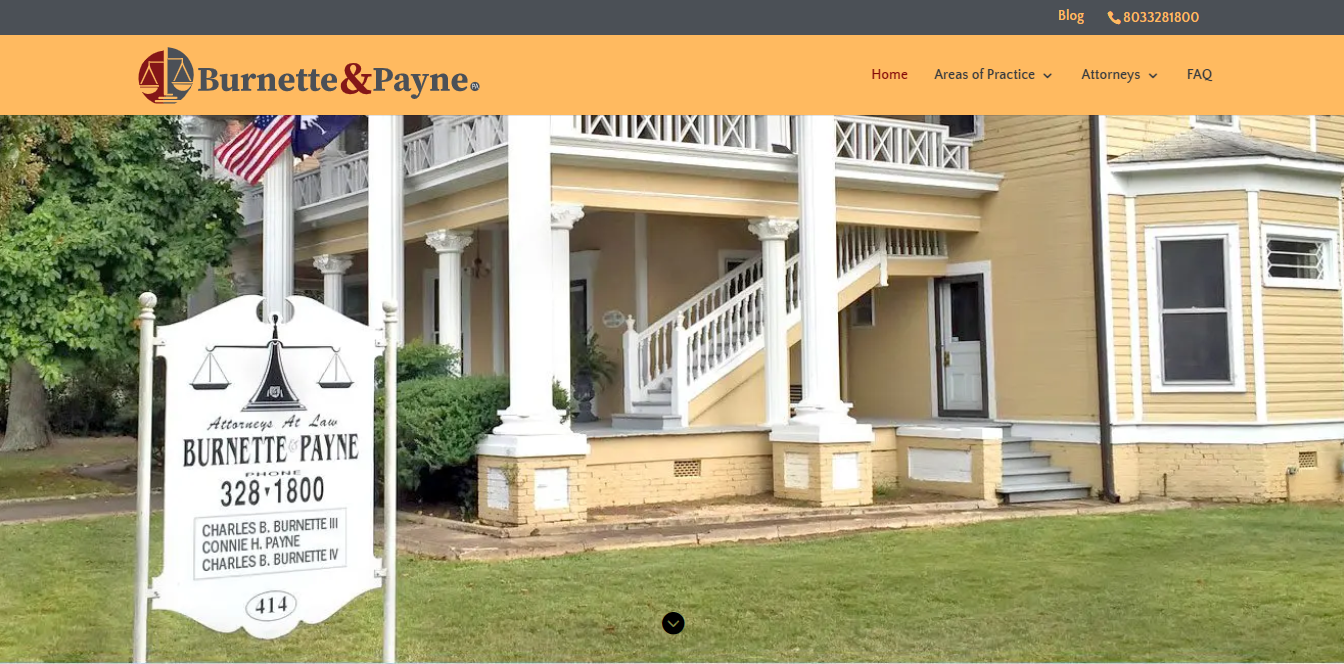 Lawyers: Charlie Burnette, Connie Payne, Baxter Burnette 
Address: 414 E Main St, Rock Hill, SC 29730, United States
Phone: +1 803-328-1800
Burnette & Payne, P.A. is an experienced firm of contract lawyers in Rock Hill, SC, offering a variety of services pertaining to contract law. The attorneys at Burnette & Payne have over 25 years of experience in the contract law field and can provide legal counsel, negotiation and drafting services, review your agreements and contracts, help when there is a breach or dispute, and advise and assist on the termination of contracts. Their knowledgeable team is well-versed in the complexities and nuances of contract law as it applies to businesses in Rock Hill. As respected experts in the local industry for so many years, Burnette & Payne will ensure that you are always informed about details such as liability resulting from contractual agreements.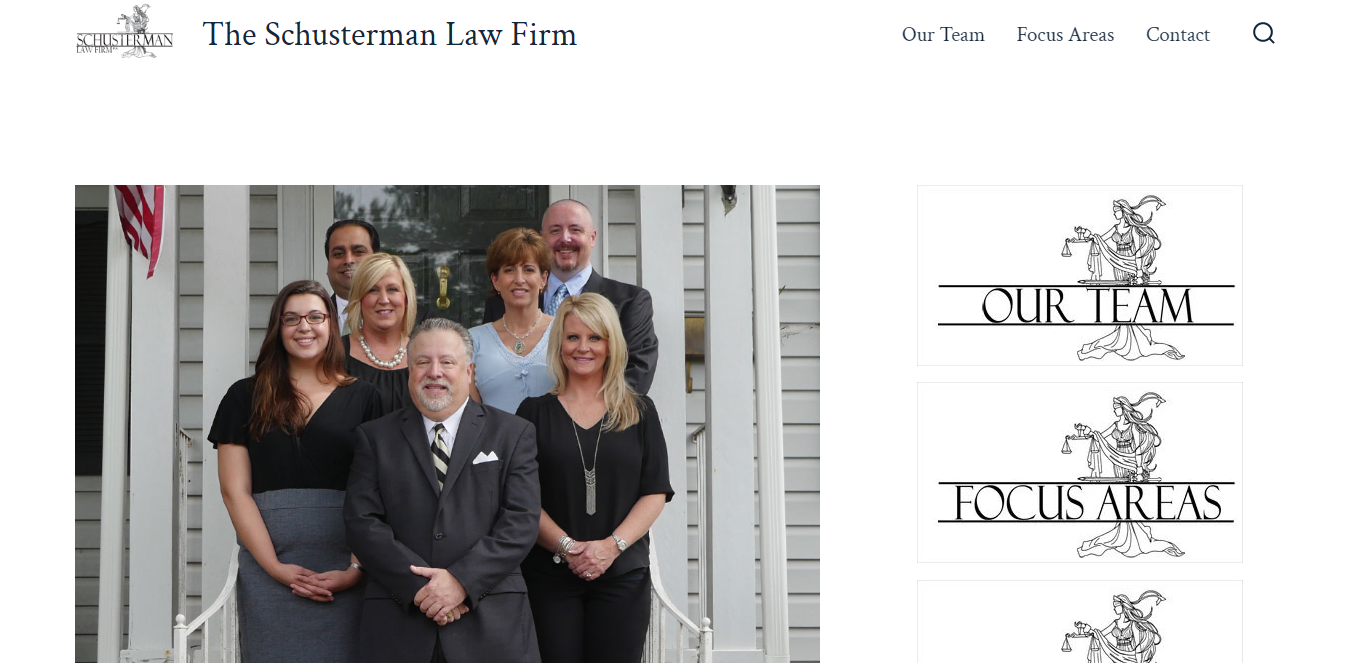 Lawyers: Stephen D. Schusterman, Allison Schusterman, Amanda Eddins
Address: 541 E Main St, Rock Hill, SC 29730, United States
Phone: +1 803-325-7788
The Schusterman Law Firm in Rock Hill, SC is a team of experienced contract lawyers dedicated to helping its clients understand every aspect of their contracts. Whether you are looking for negotiation support, legal counsel, a thorough contract review, or even contract dispute resolution services, the Team at Schusterman Law goes above and beyond to ensure your contract works for you. Their specialized knowledge in contract drafting and termination enables them to proactively protect clients from the risks associated with breach of contract. From large corporate agreements to individual leases, their expertise in South Carolina's state-specific contract law means they have all your bases covered. Contact Schusterman Law today to find out how they can help make sure you are legally protected!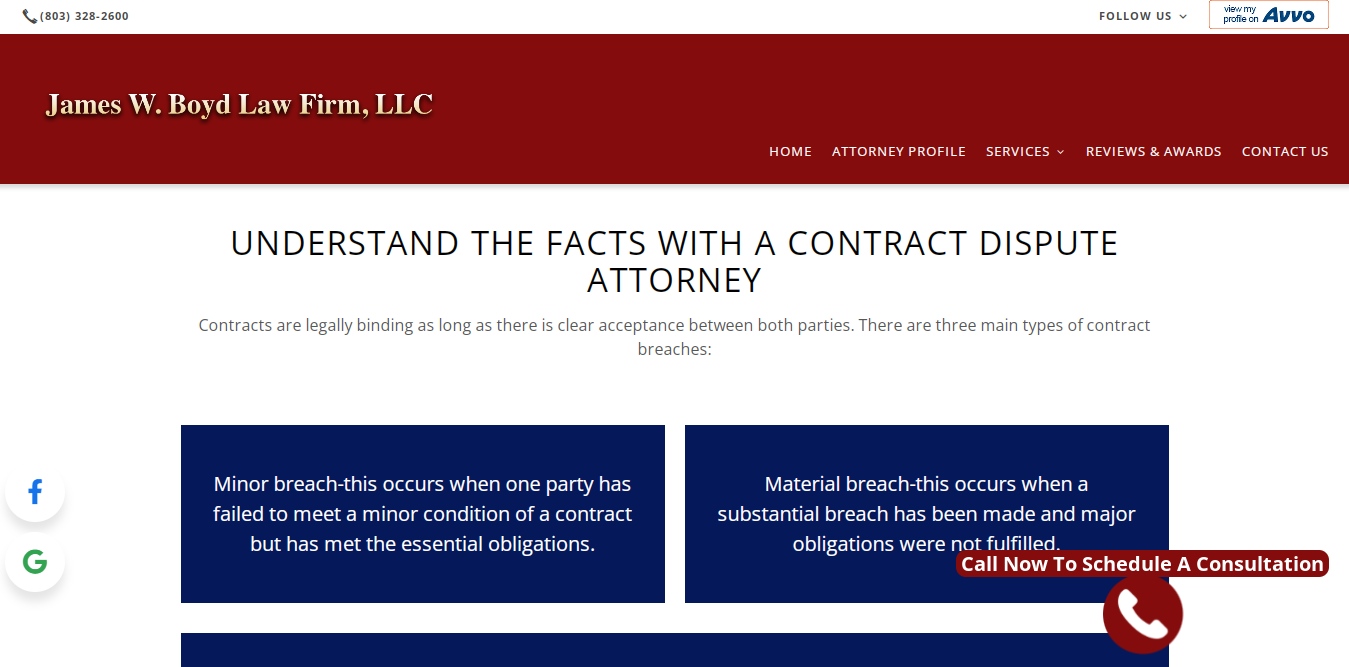 Lawyer: James W. Boyd
Address: 1544 Ebenezer Rd, Rock Hill, SC 29732
Phone: (803) 328-2600
At the James W Boyd Law Firm, clients can benefit from the experience and expertise of their professional contract lawyers. Located in Rock Hill, SC, and led by attorney James Boyd, the firm offers a wide range of services related to contract law and other legal matters. Whether it is agreement negotiation, legal counsel, contract drafting, breach of contract review or dispute resolution, you can count on qualified professionals who understand the local, state and federal statutes that may affect your case. The team also specializes in contract termination services for those wishing to end an agreement due to a breach or any other issue. With their years of experience representing clients with legal contracts and disputes in South Carolina, you can trust the James W Boyd Law Firm to handle your case efficiently so you can have peace of mind knowing your interests are protected.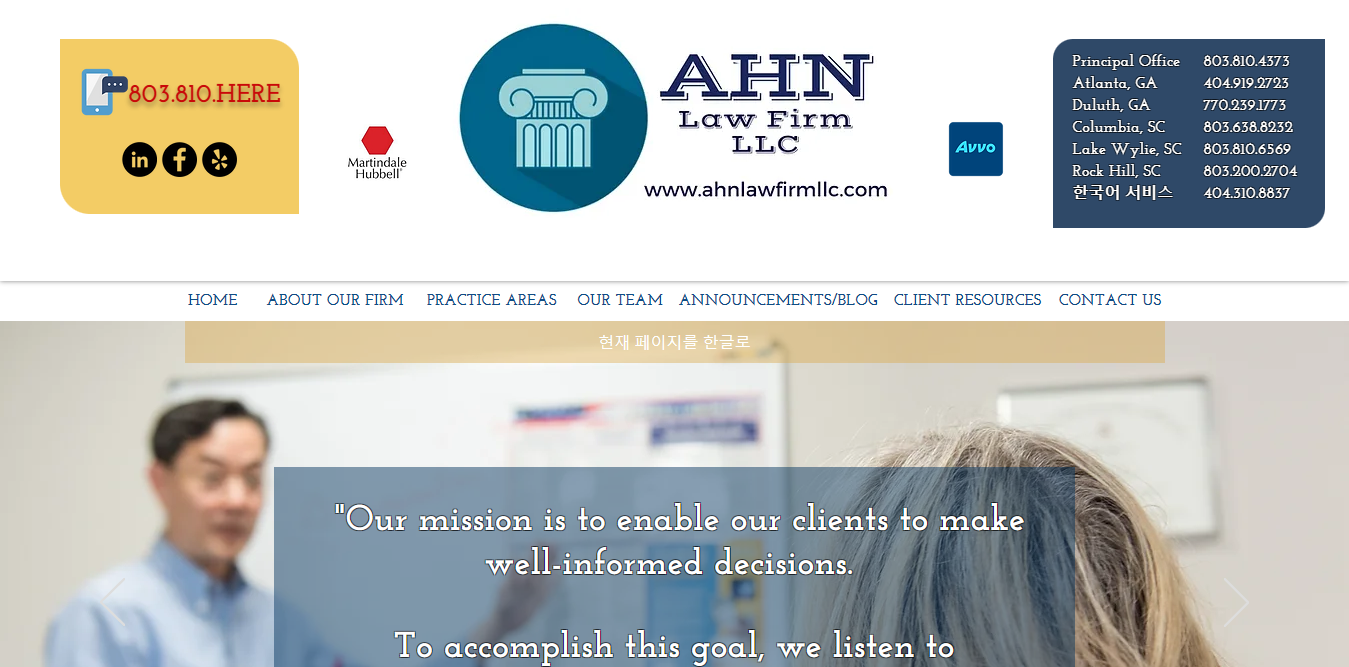 Lawyers: Chan M. Ahn, Alec P. Wilczynski
Address: 4381 Charlotte Hwy Suite 103, Lake Wylie, SC 29710
Phone: (803) 810-4373
Established in the small city of Rock Hill, South Carolina, Ahn Law Firm is a premier provider of contract law services. Their experienced team of qualified attorneys specialize in drafting, reviewing and negotiating contracts in countless industries. Whether you are protecting your business's interests with a complex agreement or navigating a dispute between parties, Ahn Law Firm is there to provide reliable legal counsel. They also can help guide you through any issues pertaining to breach of contract or termination that may arise throughout the life of the agreement. With years of practice in this field and their commitment to upholding the highest standards in South Carolina contract law, Ahn Law Firm is one of the most trusted names for all your contract needs.
FAQs
1. What is a contract lawyer, and what kind of legal services do they offer?
A contract lawyer is an attorney who specializes in drafting, reviewing, and negotiating legal contracts. They can also provide legal advice on contract-related disputes and issues.
2. What types of contracts can a contract lawyer assist with?
A contract lawyer can assist with various types of contracts, including employment agreements, non-disclosure agreements, lease agreements, purchase agreements, and more.
3. What qualifications should I look for in a contract lawyer?
Look for a contract lawyer who has relevant experience in contract law, is licensed to practice in South Carolina, and has a good track record of successful outcomes.
4. How much does it cost to hire a contract lawyer?
The cost of hiring a contract lawyer may vary depending on the complexity of your case and the attorney's experience. Some attorneys charge an hourly rate, while others offer flat fees.
5. How long does it take to resolve a contract dispute with a contract lawyer's help?
The length of time it takes to resolve a contract dispute can vary depending on the complexity of the case and the willingness of the parties to negotiate. A contract lawyer can provide a more accurate estimate after reviewing the specifics of your case.
6. How can I find a reputable contract lawyer in Rock Hill, SC?
You can start by researching online, reading reviews, and asking for recommendations from friends or colleagues. You can also check with local bar associations or legal directories for listings of contract lawyers in Rock Hill.
7. What should I expect during my first consultation with a contract lawyer?
During your first consultation, the contract lawyer will ask you about your case, listen to your concerns, and provide an overview of their legal services. They may also discuss fees and timelines.
8. Can a contract lawyer represent me in court?
Yes, a contract lawyer can represent you in court if necessary, but their primary role is to help you avoid going to court by negotiating a favorable settlement.
9. What if I can't afford a contract lawyer?
If you can't afford a contract lawyer, you may be eligible for free or low-cost legal services through legal aid organizations or pro bono programs. You can also ask for a payment plan or explore alternative dispute resolution options.
10. What should I do if I have a contract-related dispute?
If you have a contract-related dispute, it's essential to seek legal advice as soon as possible. Contact a contract lawyer in Rock Hill, SC, to discuss your case and explore your legal options.