Welcome to our detailed exploration of the top 5 house developers in Rock Hill, South Carolina. If you're keen on settling in this charming city or planning on making a real estate investment, this is a blog post you won't want to miss. We've meticulously analyzed the competitive landscape, gauged customer reviews, and studied project portfolios to bring you an authentic list of the most reputable house developers in the area. Let's delve into the world of Rock Hill's home construction scene and discover the builders who are shaping the city's skyline. Buckle up as we embark on this exciting journey to find the perfect fit for your housing needs.
Avencia Homes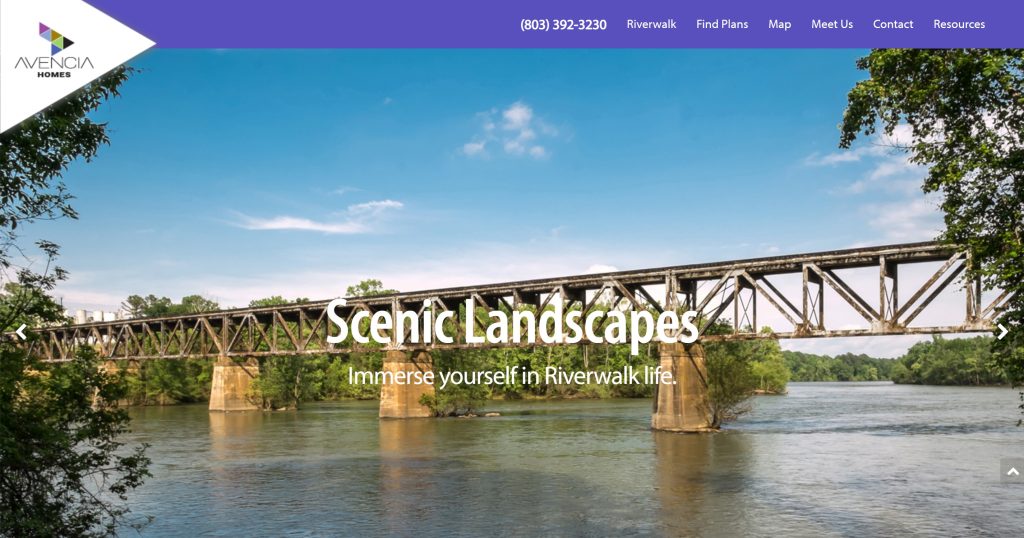 Address: 998 Riverwalk Parkway Suite 202, Rock Hill, SC 29730, United States

Phone: +1 803-392-3230

Avencia Homes, located in Rock Hill's Riverwalk community, is renowned for its sophisticated craftsman-style homes. With an emphasis on exceptional standard features and expansive outdoor living, Avencia designs spaces that adapt to your lifestyle, promoting a sense of community and belonging. Their portfolio includes single-family residences and townhomes ranging from 1,600 to 3,400 square feet, with prices starting in the low $300s. The community offers many amenities, including river access, biking and hiking trails, and a variety of shopping and dining options. It is also conveniently situated near commercial and industrial work centers and is a short drive from Charlotte, NC. You can reach Avencia Homes at (803) 392-3230 or via email at sales@avenciahomes.com for any inquiries or additional information.
Waddell Custom Homes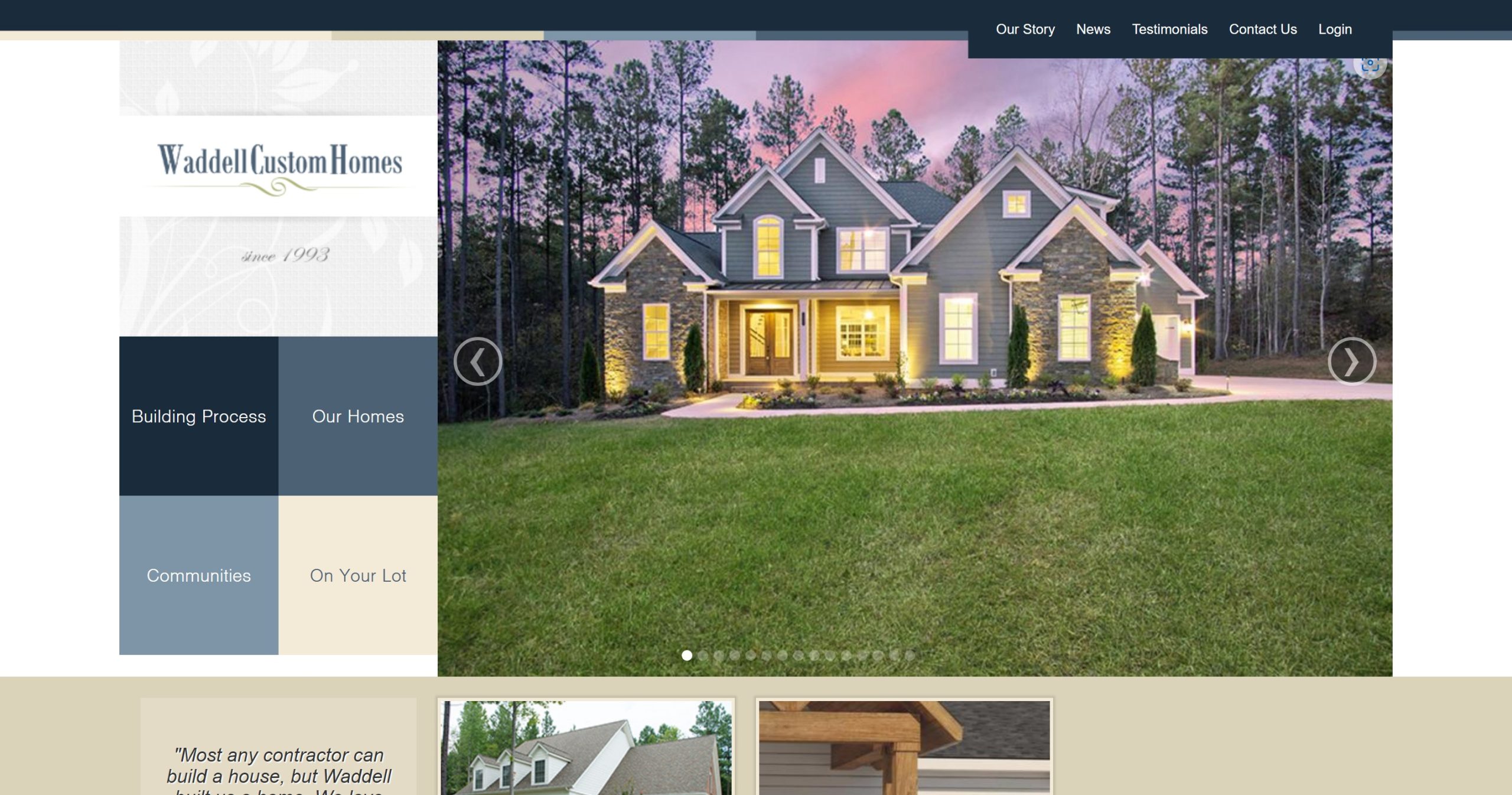 Address: 2243 Ebenezer Rd, Rock Hill, SC 29732, United States

Phone: +1 803-985-4160
Waddell Custom Homes, established in 1975, is a premier homebuilder in Rock Hill, providing more than just houses – they create homes. Their philosophy is rooted in the belief that any contractor can construct a house, but building a home takes a special touch.
Their team, with an average tenure exceeding 25 years, is committed to design innovations and high construction standards. Their approach is evolutionary, constantly learning from their experiences, homeowner feedback, and industry trends.
Under the leadership of Al Waddell and Mike Burnett, former presidents of the Home Builders Association of Charlotte and "Builder of the Year" awardees, the company has developed numerous premier new home communities. With over a thousand homes to their credit, Waddell Custom Homes ensure that every homeowner cherishes the homebuilding experience and takes pride in their custom home.
Accent Homes Carolinas


Address: 835 Peoria Ln, Rock Hill, SC 29730, United States
Phone: +1 704-308-3006
Accent Homes Carolinas, the leading home builder in the Charlotte, NC, area, is renowned for offering outstanding value on new homes. Their main selling point is an exceptional value proposition with many standard features, meticulous attention to detail, and superior customer service. With an experienced team providing a seamless home-buying experience, they demonstrate how affordable owning a new home can be.
Their offerings range from semi-custom to spacious living and stylish packages. Each design emphasizes space, quality, and features such as beautiful kitchens, stylish exteriors, custom fireplaces, and large master baths. The spacious living package boasts custom shelving, kitchen islands with laminate countertops, and a butler pantry with a wine rack and granite.
With over 74 years of joint home-building experience, Accent Homes Carolinas continually strives to deliver spacious and feature-rich homes at an affordable prices. They also assist homeowners with financing, leveraging relationships with non-profit agencies, mortgage lenders, and bankers to provide down payment assistance programs.
Accent Homes Carolinas' neighborhoods are ideal places to live, with home values ranging from the high $300,000s to $650,000s. 
Clayton Homes

Address: 1044 N Anderson Rd, Rock Hill, SC 29730, United States

Phone: +1 803-327-7988
Clayton Homes of Rock Hill is a modern prefabricated home builder offering single, double, and triple-wide mobile homes for sale. Their friendly home consultants are available to show visitors their variety of new Clayton mobile, manufactured, and modular homes, including 3-bedroom, 2-bath modular homes with a covered porch. Clayton Homes of Rock Hill offers exceptional value, with homes ranging from high $60,000s to $140,000s. They have an experienced team of professionals to provide their homeowners a pleasurable new home-buying experience. Clayton Homes of Rock Hill has land and home opportunities in many areas, including Belmont, Chester, Gastonia, Fort Mill, and more. 
Taylor Morrison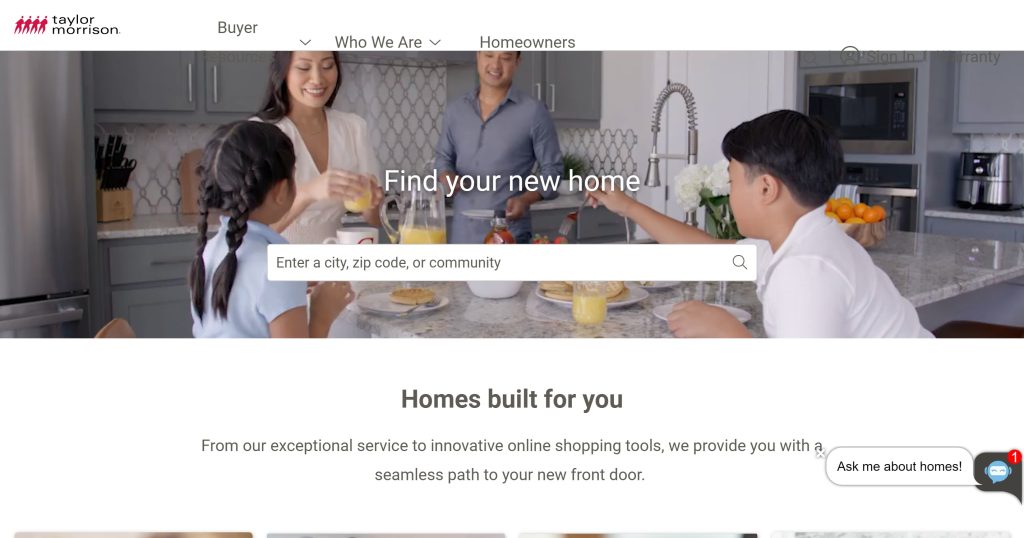 Address: 134 Dudley Dr, Fort Mill, SC 29715, United States
Phone: +1 704-420-3147
Taylor Morrison is a nationally recognized home builder with a strong reputation for building high-quality homes that cater to homeowners' unique needs and desires. Their commitment to quality craftsmanship, exceptional customer service, and industry-leading innovation sets them apart from other home builders. Taylor Morrison has a range of floor plans and offers customizations to make your home your own. They have a strong presence in Rock Hill, SC, and offer new construction homes in various communities throughout the area. With their eight-year streak as America's Most Trusted® Home Builder, Taylor Morrison is a reliable and trusted choice for homebuyers in Rock Hill who want to work with a reputable and experienced builder.
Choosing the Right Home Developer
Choosing the right home developer is an important decision when building your dream home. Here are some factors to consider when selecting a developer:
Experience: Look for a developer with a proven track record of successful projects and happy customers.
Location: Choose a developer who has experience building homes in the area where you want to live. They will have knowledge of local building codes, zoning laws, and community regulations.
Quality: Make sure the developer uses high-quality materials and construction techniques to ensure your home will last for many years.
Customization: If you want a custom-built home, make sure the developer has experience with this type of project and is willing to work with you to bring your vision to life.
Communication: Choose a developer who communicates clearly and frequently throughout the building process, so you are always up-to-date on the progress of your home.

By taking the time to research and carefully select the right home developer, you can feel confident that you will end up with the home of your dreams.

The Home Building Process
Building a new home can be an exciting but overwhelming process. Here is an overview of the steps involved in the home building process:
Choose a location: Select a lot in a desirable location that fits your budget and lifestyle.
Select a home builder: Choose a reputable home builder who has experience building homes in the area where you want to live.
Design your home: Work with the home builder to design a custom home that meets your needs and preferences.
Obtain permits: Apply for the necessary permits and approvals from local government agencies to begin construction.
Site preparation: Clear the lot and prepare the site for construction.
Foundation: Pour the foundation and complete any necessary framing work.
Construction: Build the home from the ground up, including installing electrical, plumbing, and HVAC systems.
Interior finishes: Add finishing touches such as drywall, flooring, and cabinetry.
Final inspection: Have the home inspected to ensure it meets all building codes and regulations.
Closing: Complete the closing process and move into your new home.

Working with an experienced home builder who communicates clearly and frequently throughout the process can make the home building process a smoother and more enjoyable experience.
Custom Home Design
Designing a custom home is an exciting opportunity to create a home that perfectly fits your lifestyle and preferences. Here are some tips for designing a custom home:
Consider your needs: Think about how you currently use your home and what you need from a new home to better fit your lifestyle.
Research design styles: Look at different home design styles to determine which one best fits your aesthetic preferences.
Work with an architect: Hire an experienced architect to design a custom home that meets your needs and preferences.
Think about functionality: Consider how each room will be used and design spaces that are functional and comfortable.
Focus on Functionality: A custom home should be designed with your specific needs and lifestyle in mind. Consider your daily routines, hobbies, and interests when planning the layout and design of your home. A good custom home design should prioritize functionality over form.
Maximize Natural Light: Natural light can make a home feel brighter, more open, and more inviting. A well-designed custom home should take advantage of natural light sources, such as windows and skylights, to create a warm and welcoming atmosphere.
Choose Sustainable Materials: Sustainable building materials not only reduce the environmental impact of your home, but they can also save you money in the long run. Look for materials that are eco-friendly, durable, and energy-efficient.
Incorporate Smart Home Technology: Smart home technology can improve the functionality and convenience of your home. Consider incorporating features such as automated lighting and temperature control, security systems, and voice-activated assistants into your custom home design.
Work with a Professional: Building a custom home is a significant investment, so it's essential to work with a professional home designer who understands your needs and preferences. Look for a designer with experience in custom home design and a portfolio of successful projects.
Custom Home Construction
Once you have a custom home design in place, it's time to start construction. Building a custom home involves several phases, including:
Site Preparation: Before construction can begin, the building site must be prepared. This includes clearing the land, leveling the ground, and installing utilities such as water and electricity.
Foundation Construction: The foundation is the base of your home and must be built to last. Depending on the design of your home, your foundation may be made of concrete, masonry, or another material.
Framing: Once the foundation is in place, the framing of the house can begin. This involves constructing the walls, roof, and floors of your home.
Plumbing and Electrical Installation: Once the frame is in place, plumbing and electrical systems can be installed. This includes wiring, pipes, and fixtures such as sinks and toilets.
Insulation and Drywall: Insulation is essential for keeping your home energy-efficient and comfortable year-round. Drywall is then installed over the insulation to create walls and ceilings.
Interior Finishes: After the insulation and drywall are in place, the interior finishes of your home can be installed. This includes flooring, paint, cabinetry, and other decorative features.
Exterior Finishes: The exterior of your home is just as important as the interior. This includes features such as siding, roofing, windows, and landscaping.
Final Inspection: Once construction is complete, a final inspection is conducted to ensure that your home meets all safety and building code requirements.
Rock Hill SC is home to some of the top house developers in the country. These developers offer a range of homes from affordable to luxury, using quality materials and superior craftsmanship to build homes that will last a lifetime. Whether you are a first-time homebuyer or an experienced homeowner, you can trust these top developers to provide you with a home that meets all your needs and exceeds your expectations. So, if you are in the market for a new home in Rock Hill, SC, consider working with one of these top house developers to find your dream home.