If you're looking for an amazing Italian culinary experience, then Rock Hill, SC has some good options! From classic Italian favorites to unexpected dishes, these top five Italian restaurants in Rock Hill are sure to have something to tantalize your tastebuds.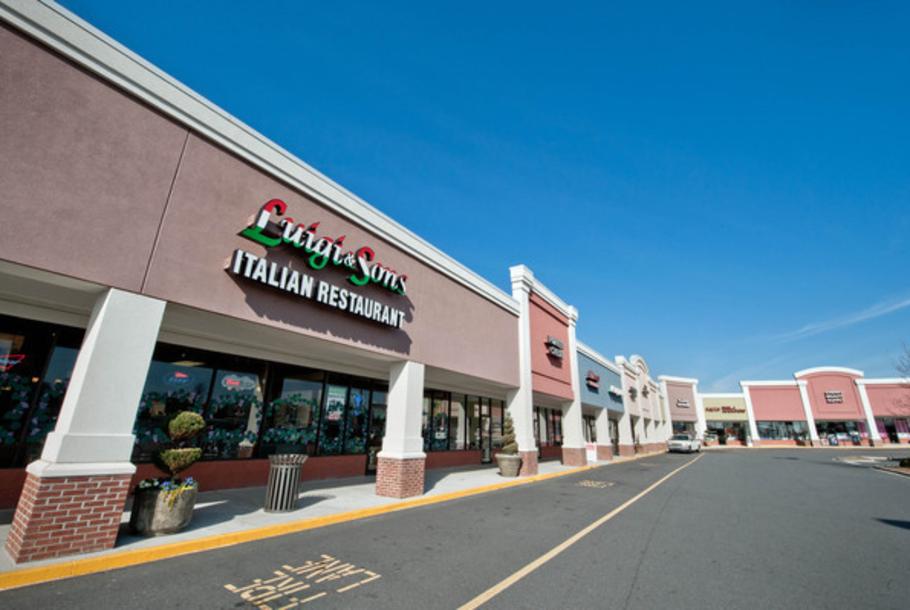 Address: 2387 Cherry Rd, Rock Hill, SC
Phone: +1 803-328-3449
Email: Rizzopizza@aol.com
With a wide variety of options, both traditional and inventive, you'll be sure to find something to satisfy your appetite at Luigi & Sons Italian Restaurant. Their homemade lasagna, chicken parmesan, crab and shrimp ravioli, Philadelphia cheese steak sandwich, and shrimp and scallop Genovese are just a few of the dishes that will be sure to delight your taste buds. The portions are generous, and their salads come with your choice of dressing on the side. The friendly and courteous staff will make your dining experience enjoyable and memorable. To top off your meal, try one of their delicious desserts, such as cheesecake. Stop by Luigi's Italian Restaurant and treat yourself to an Italian feast!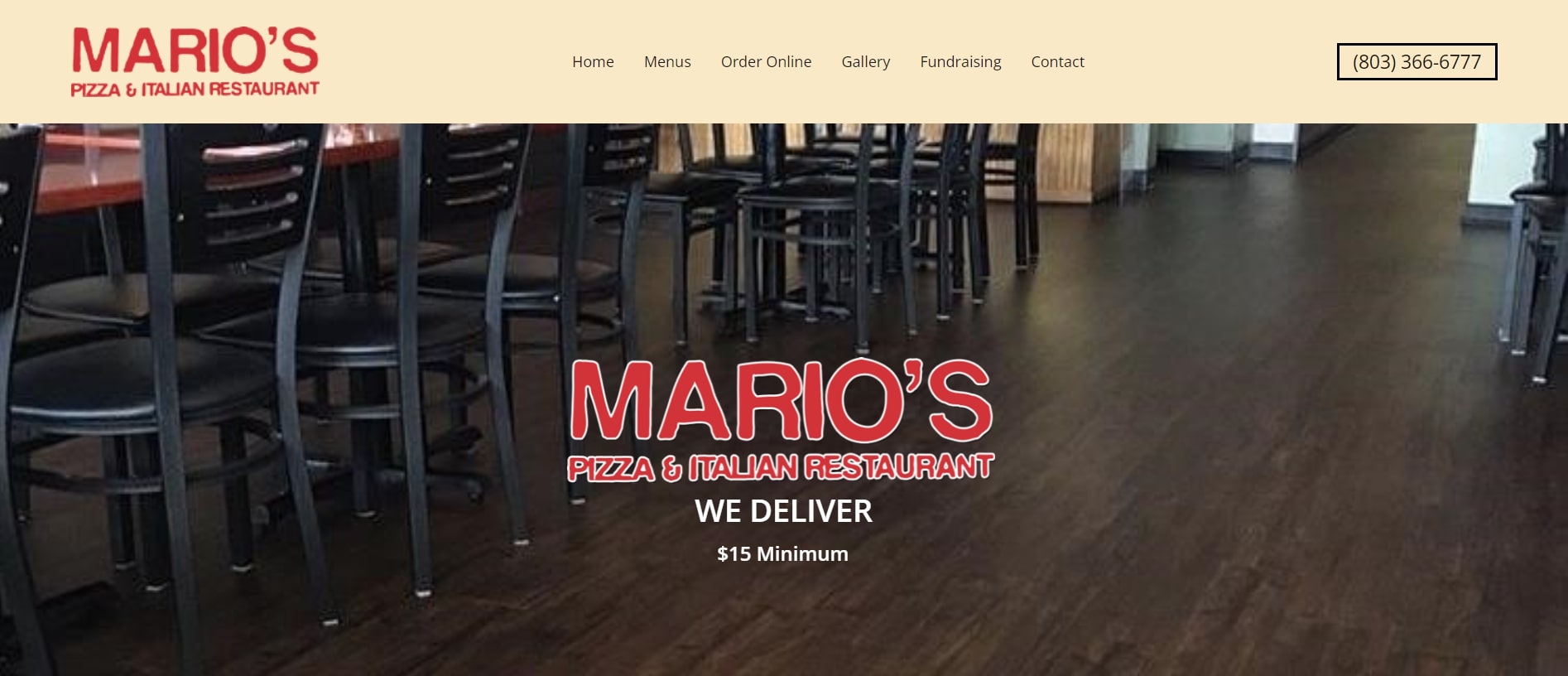 Address: 2349 Cherry Rd, Rock Hill, SC 
Phone: +1 803-366-6777
Mario's is a great local pizzeria with a cozy atmosphere and fantastic food. It's tucked away in a strip mall, but don't let that fool you: the quality of the food is outstanding. The lunch buffet is a steal, with a great selection of fresh ingredients. Prices are reasonable, and you can usually leave with enough for lunch the next day. The staff are friendly and attentive, always ready to help with dietary restrictions. From pizza to baked ziti to salads, Mario's provides comfort food that will make you feel like you're home. If you're looking for good food and a warm atmosphere, Mario's is the place to go.

Address: 519 John Ross Pkwy, Rock Hill, SC 
Phone: +1 803-980-0125
Olive Garden is a great place to enjoy a meal with family or friends. The atmosphere is inviting and the staff are friendly and attentive. The menu offers a wide variety of Italian dishes, from lasagna and stuffed tortellini Alfredo to shrimp fritto misto and Asiago tortellini with grilled chicken. The portions are generous and the food is always hot and delicious. Despite the fact that it can get busy during peak times, the wait times are usually reasonable. On top of that, their drinks menu is particularly impressive, with options like watermelon sangria and sweet tea. All in all, Olive Garden is an excellent choice for a tasty Italian meal.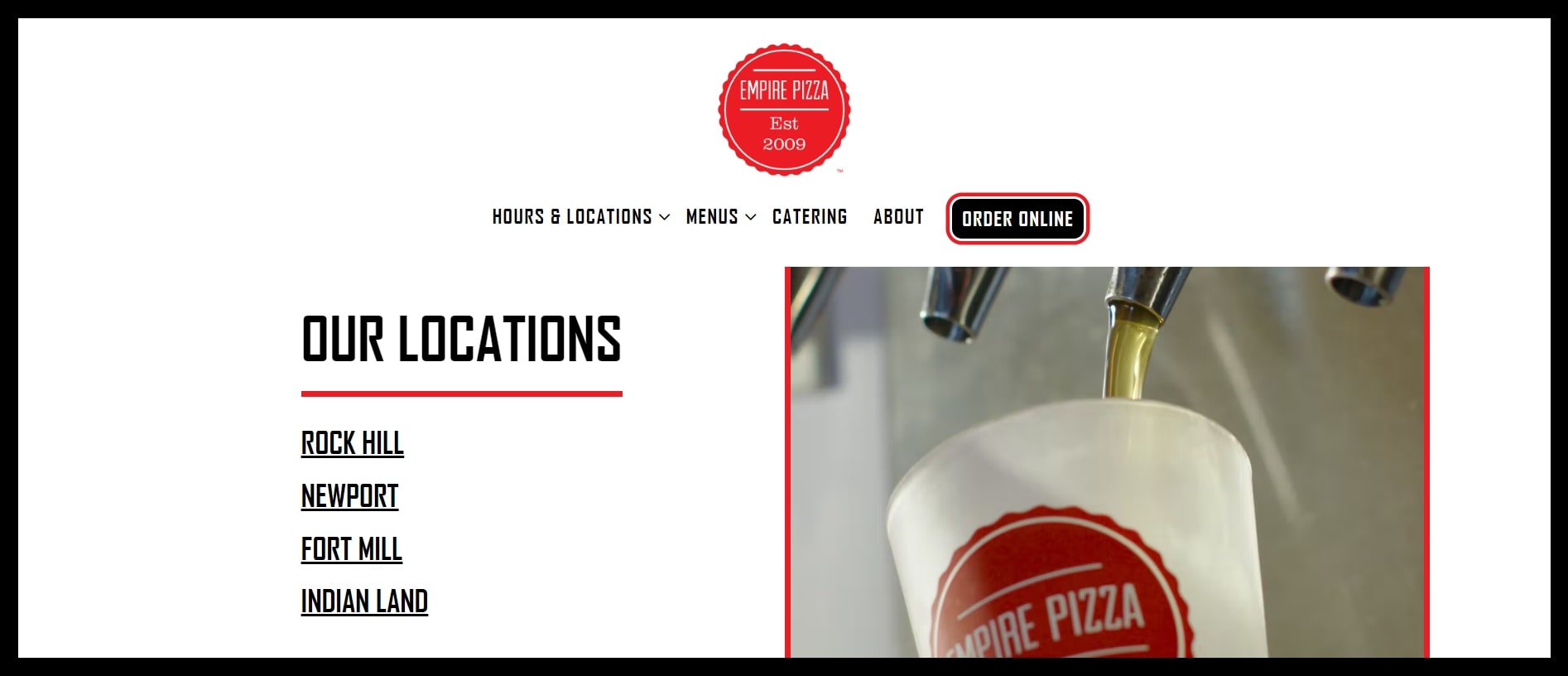 Address: The Original Empire, 1405 Riverchase Blvd, Rock Hill, SC 29732, United States
Phone: +1 803-980-0522
Empire Pizza is a must-visit spot in Rock Hill! They offer a great selection of classic New York-style pizzas, plus delicious salads, wings, and gluten-free options. Their rotating selection of craft beers on tap is sure to please everyone, while the homemade dressings – such as the blue cheese and chipotle ranch – provide an extra special touch. No matter what you order, you can count on Empire to provide consistently delicious food with great service. On your next visit to Rock Hill, be sure to stop by Empire Pizza – you won't regret it!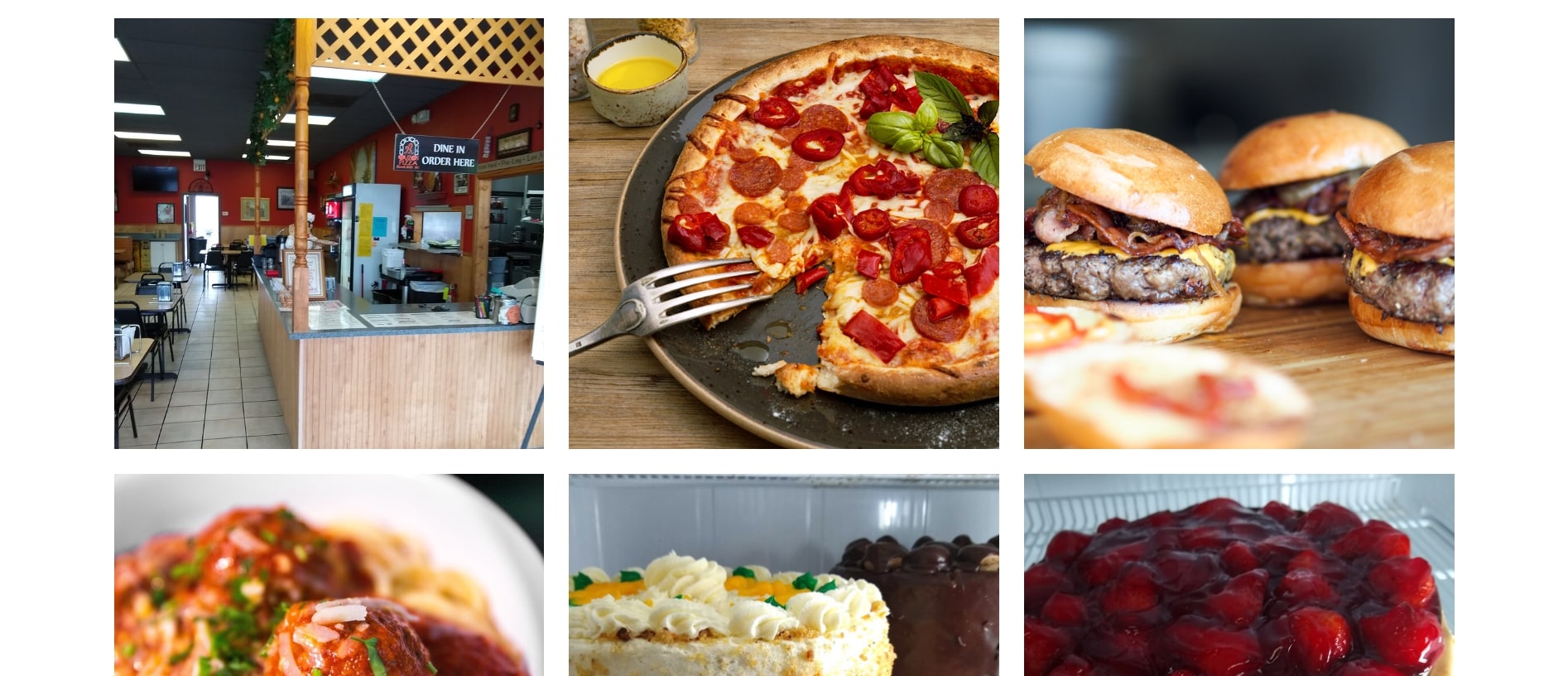 Address: 4124 Celanese Rd #156, Rock Hill, SC 
Phone: +1 803-366-7800
Ouzo's Pizza is a great spot for pizza lovers and those looking for a good meal. Their house pizza is a must-try, with its thin crust, flavorful sauce, and generous cheese. For vegetarians, there is a great selection of veggie pizza, with fresh ingredients and a soft, non-crunchy crust. The Philly Cheese Steak sandwich is a popular choice among the regulars, with generous amounts of melted cheese and steak. The staff are always friendly and accommodating and the atmosphere is cozy and inviting. Whether you're looking for a quick dinner or a night out with friends, Ouzo's Pizza is sure to hit the spot.
The Unique Qualities of Italian Food
Italian cuisine offers unique flavors, and recipes have been enjoyed by people all over the globe, and it continues to be a popular choice among diners. In this article, we will take a closer look at the special qualities that make Italian food stand out from other cuisines.
Fresh, Local Ingredients
One of the most important qualities of Italian cuisine is its reliance on fresh, local ingredients. Whether it is imported olive oil, fresh vegetables, or ripe tomatoes, Italian chefs make sure that their dishes are made with the freshest ingredients available. This makes for heartier and richer flavors, and ensures that all the flavors and textures of the ingredients are best enjoyed.
Abundance of Options
Italian food also offers an abundance of options, from simple dishes like pasta or pizza to more gourmet dishes like risotto and osso buco. This variety allows Italians and those who enjoy Italian cuisine to choose from a wide variety of dishes and flavors regardless of their preferences or dietary restrictions.
The Art of Combination
Italian food is known for the artful way it combines different ingredients together. Italians love to mix and match sweet, sour, salty, and bitter flavors to create unique and flavorful dishes. This is true for both classic dishes and modern recipes, each of which have their own unique flavor combinations.
Seasonal Dishes
In addition to its variety, Italian cuisine also varies depending on the season. From the richness of winter dishes to the light and fresh flavors of summer ones, Italian chefs know how to use different ingredients to create a range of seasonal and delicious dishes.
The Taste of Tradition
Though Italian chefs are not afraid of experimenting with flavors, they also value their traditional dishes. Classic recipes like lasagna, veal and eggplant parmesan, and more are still eaten regularly throughout Italy, showing the deep respect Italians have for their country's culinary history.
Italian food is sure to satisfy and delight locals in Rock Hill. Its reliance on fresh ingredients, variety of options, and taste of tradition make it one of the most beloved cuisines in the world. Its unique qualities show just why this cuisine remains so popular with people from all walks of life. 
Also we hope that top 5 Italian Restaurants in Rock Hill we've listed here will help you taste the best of Italian food. Whether you are looking for a casual dining experience, a romantic evening out, or an unforgettable meal, you can be sure to find a Italian restaurant in Rock Hill that fits your needs. So indulge in the flavors and aromas of the Italian cuisine. Bon Appétit!