Shopping for jewelry can be daunting, but it doesn't have to be! Here are our top 5 picks for the best jewelry stores in Rock Hill, SC. Whether you're looking for an engagement ring, a new pair of earrings, or just some fashion jewelry, these stores have something for everyone. So look and find your new favorite place to shop for jewelry!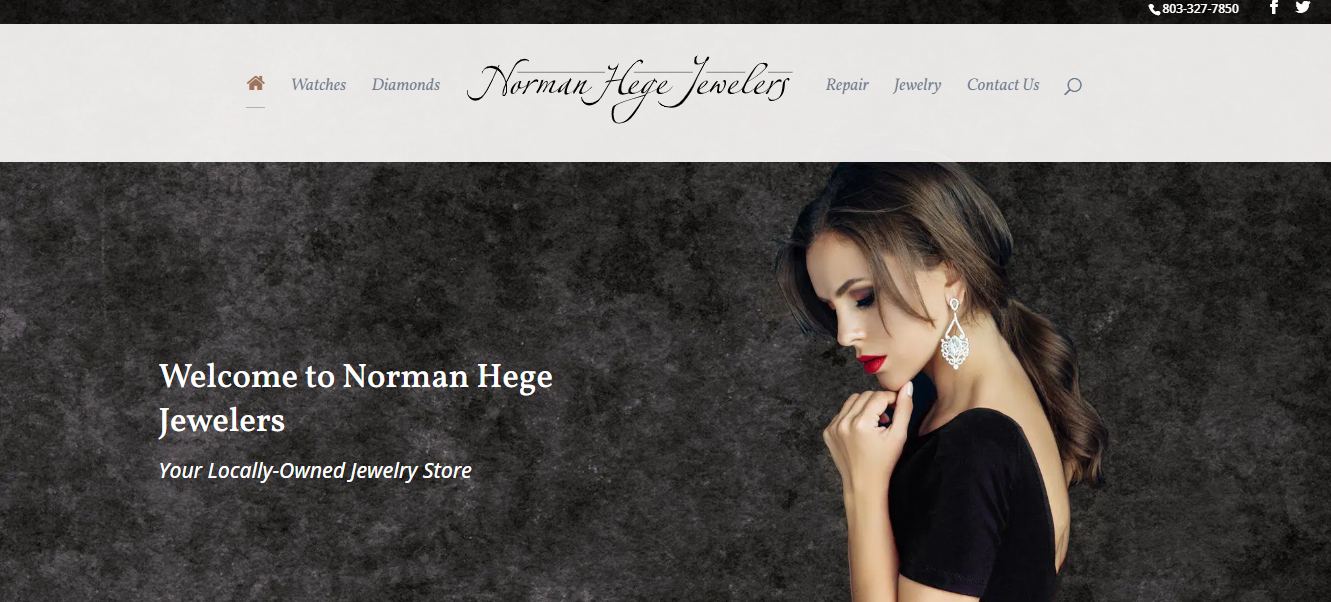 Address: 143 Herlong Ave, Rock Hill, SC 29732
Phone: (803) 327-7850
Since first opening its doors in Rock Hill, SC, over 70 years ago, Norman Hege Jewelers has maintained a reputation for having the best selection of fine jewelry throughout the region. The store offers a vast array of exquisite diamond jewelry, gold jewelry, pearl necklaces, and pearl earrings that are perfect for any occasion, from casual to formal. Whether searching for something meaningful or seeking that perfect piece to make a statement, Norman Hege Jewelers offers quality craftsmanship and timeless styles sure to please even the most discerning customer. Don't miss out on an opportunity to visit this reputable jeweler and explore their dazzling selection today!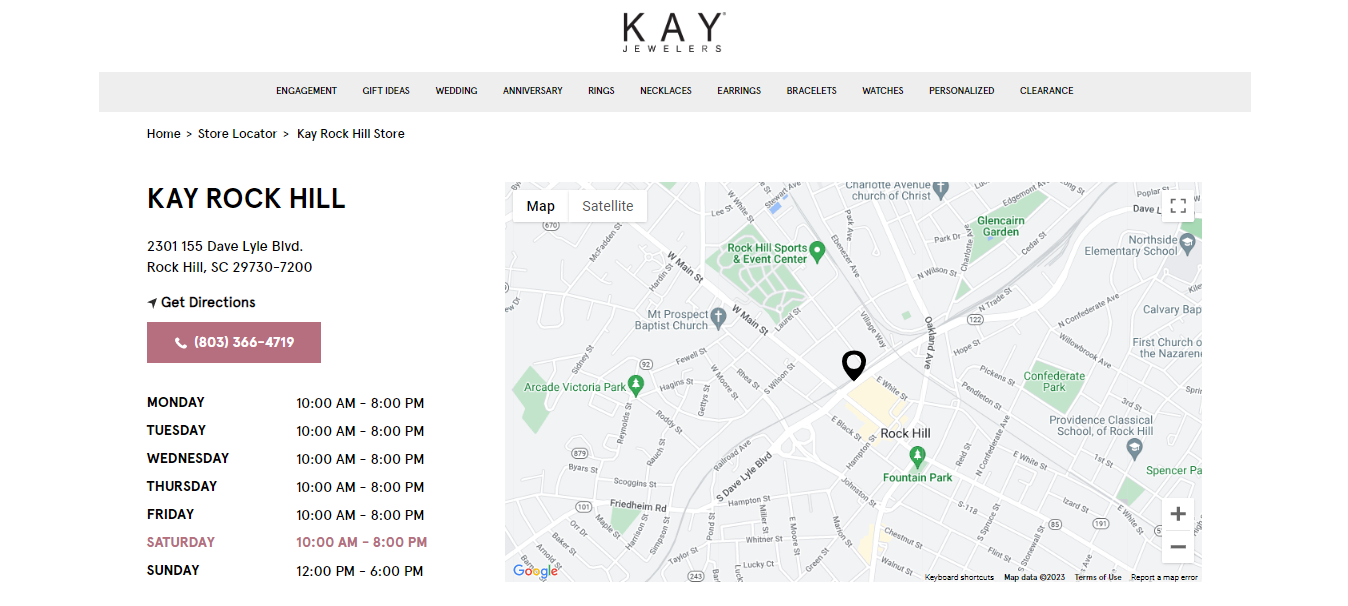 Address: 2301 155 Dave Lyle Blvd, Rock Hill, SC 29730
Phone: (803) 366-4719
Kay Jewelers has been an American jewelry staple since it opened its first store in 1916. More than a century later and now boasting over 1100 locations across the United States, Kay Jewelers is America's top jewelry retailer. It is easy to see why; with their continued commitment to delivering exquisite fine jewelry at great prices, customers are always sure to find just what they need. Whether simply shopping for yourself or looking for that perfect piece to give someone special, Kay Jewelers has it all! With one hundred years of experience and history, you can trust their products' top-notch quality and their unbeatable customer service.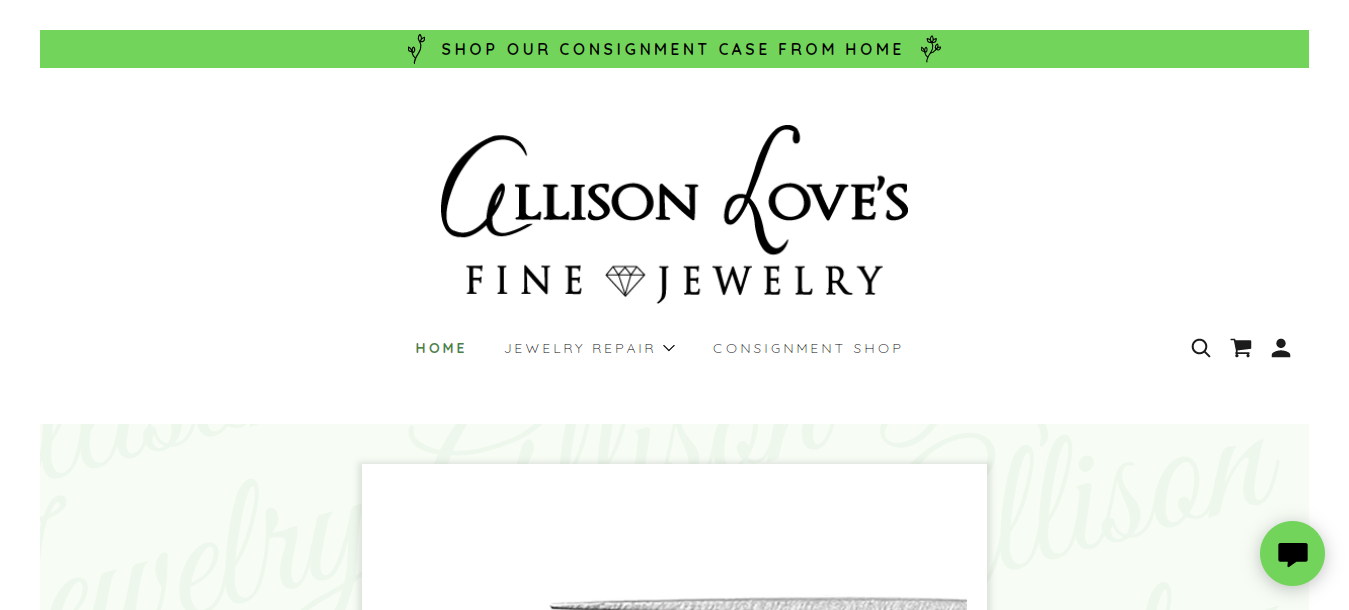 Address: 2030 Cherry Rd, Rock Hill, SC 29730
Phone: (803) 366-7161
Allison Love's Fine Jewelry has been an integral part of the jewelry community since 1997. For over 20 years, the shop has offered a diverse selection of pieces, ranging from timeless classics to cutting-edge contemporary designs. Whether you're looking for something special and unique to wear yourself or a gift for a friend, Allison Love's Fine Jewelry is sure to have what you need. Their wide array of options and commitment to quality makes them a one-stop shop for all your fine jewelry needs.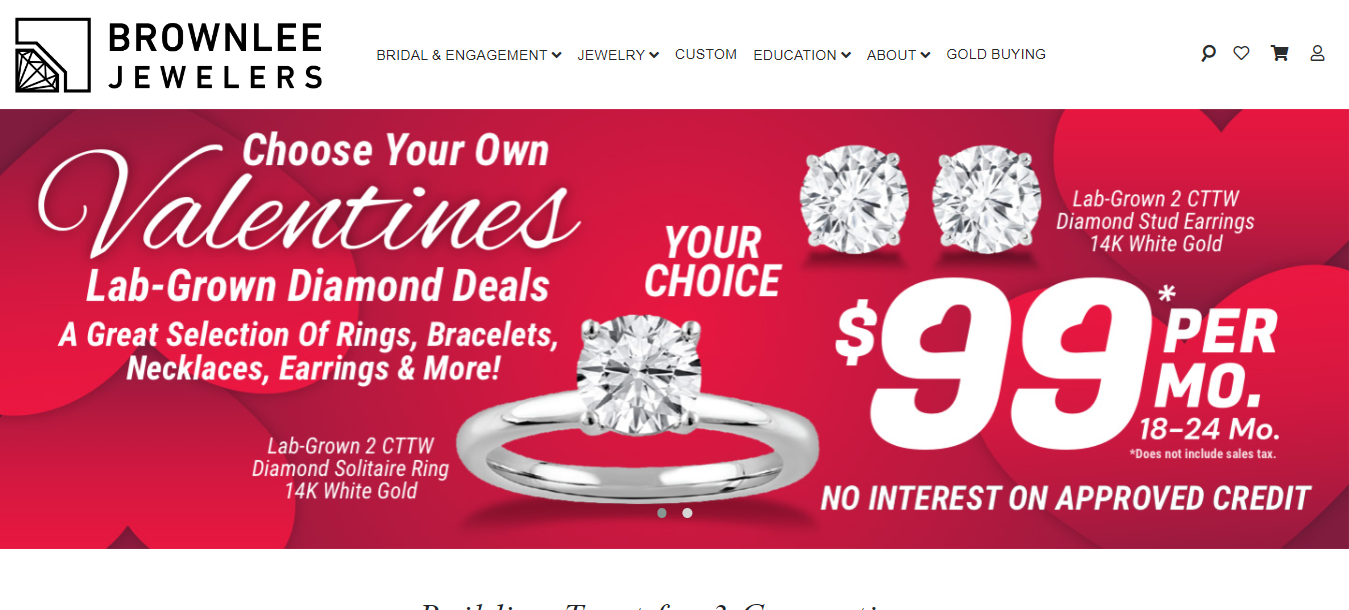 Address: 1969 Canterbury Glen Ln, Rock Hill, SC 29730
Phone: (803) 324-5292
Brownlee Jewelers has been a staple of the Charlotte community since it opened its doors in 1936. Committed to providing outstanding service, Brownlee Jewelers has been building trust with its customers for three generations. Their highly trained and knowledgeable experts are passionate about helping select the perfect piece and finding the best price for each item. Brownlee Jewelers is sure to have something for everyone, from diamonds to pearls. Visit them at Trade and Tryon and see why they have become a respected and admired part of this proud city.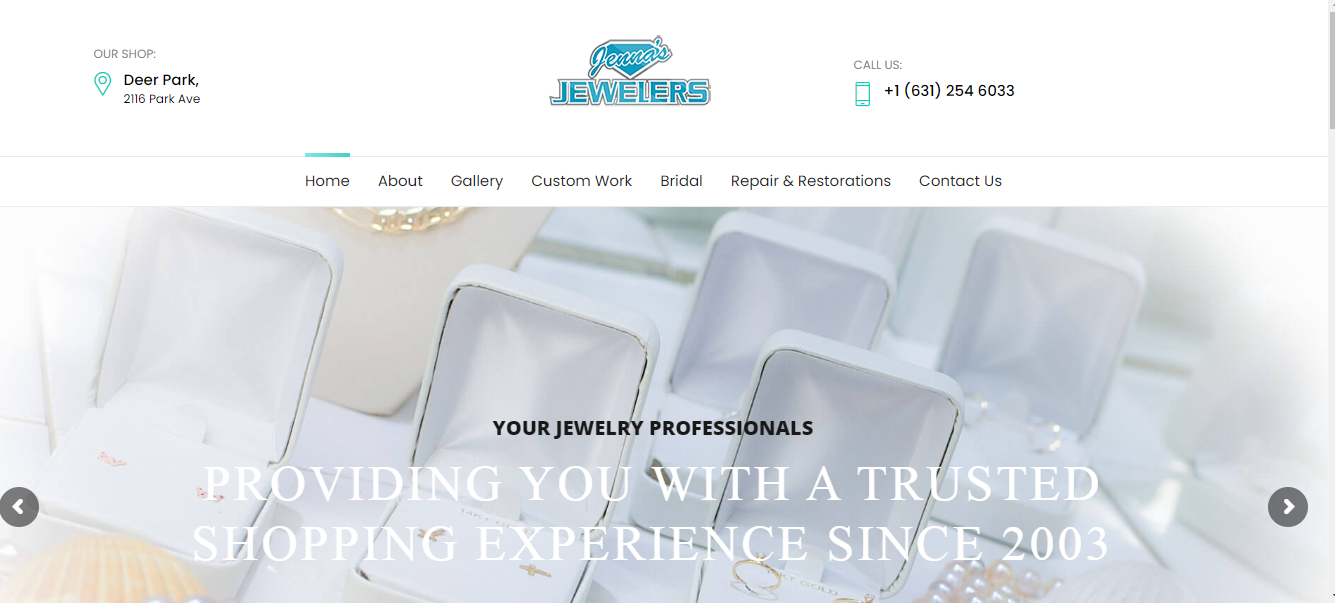 Address: 129 N Elizabeth Ln, Rock Hill, SC 29730
Phone: (803) 422-8699
Jenna Jewelers has quickly become one of the top jewelry stores in Rock Hill, SC. They specialize in custom-made pieces, offering customers unprecedented choice and control over their jewelry. Whether you're looking to create a unique engagement ring or commission a personalized pendant, Jenna Jewelers is the place to go. With an expert staff of master craftsmen and friendly customer service, this store is sure to exceed your expectations. Stop by today and discover the amazing world of custom jewelry at Jenna Jewelers!
Whether you are searching for an exquisite diamond necklace, a pearl earring set, or a special charm bracelet, these jewelry stores have something for everyone. From the timeless elegance of Norman Hege Jewelers to the custom creations at Jenna Jewelers, there is no shortage of quality and stylish options in the Rock Hill area. Visit any of these stores today and find the perfect piece of jewelry for any occasion. You won't be disappointed!