If you're looking for a reliable pest control service in Rock Hill, SC, look no further than these top five providers. From ants and roaches to rodents and bed bugs, these companies will keep your home free of pests all year round. So why wait? Contact one of these services today and enjoy a pest-free home tomorrow!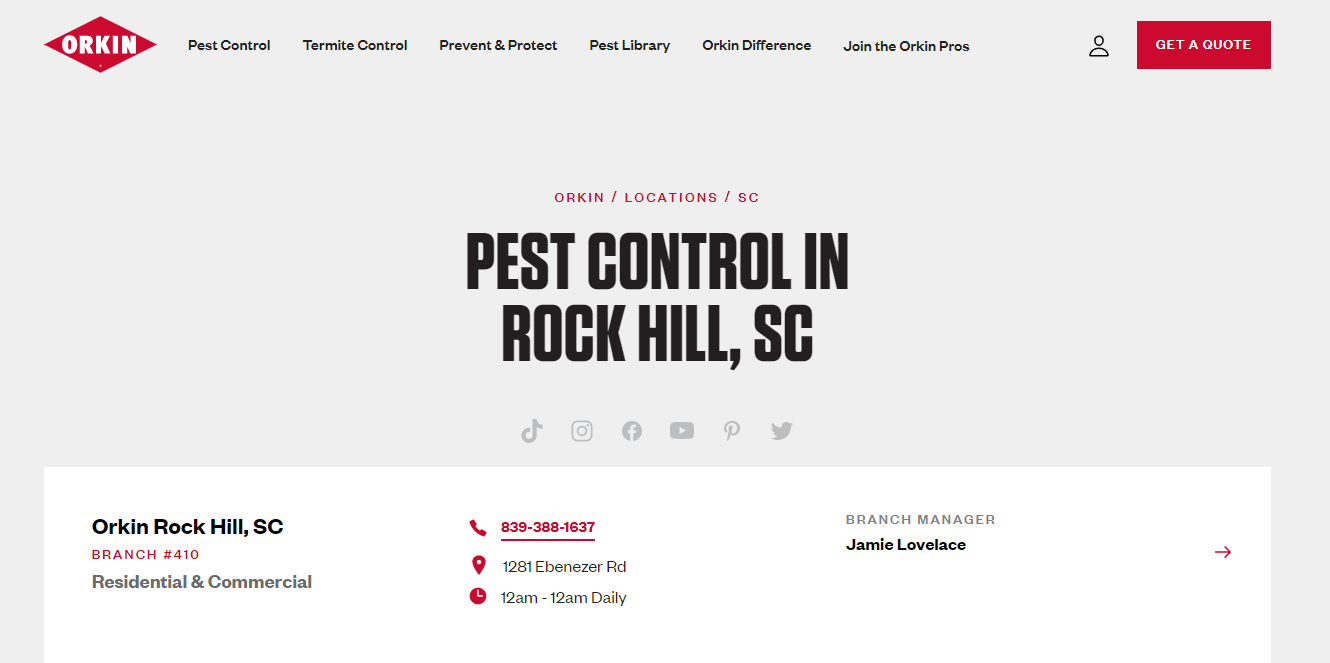 Address: 1281 Ebenezer Rd, Rock Hill, SC 29732
Phone: (803) 992-8828
Orkin is a leader in the pest control industry, delivering proven and effective services to ensure pests stay out of homes and businesses. With over 120 years of experience, they have developed innovative techniques to rid spaces of pests and keep them away. Their services are available for all types of problems, from ants and spiders to termites and rodents; Orkin can provide whatever pest solution is needed. They even offer preventative treatments to help stop pests before they become an issue. Orkin's specialists use their expertise to create customized plans to solve each customer's unique situation. So when it comes to pest control, trust the experts at Orkin!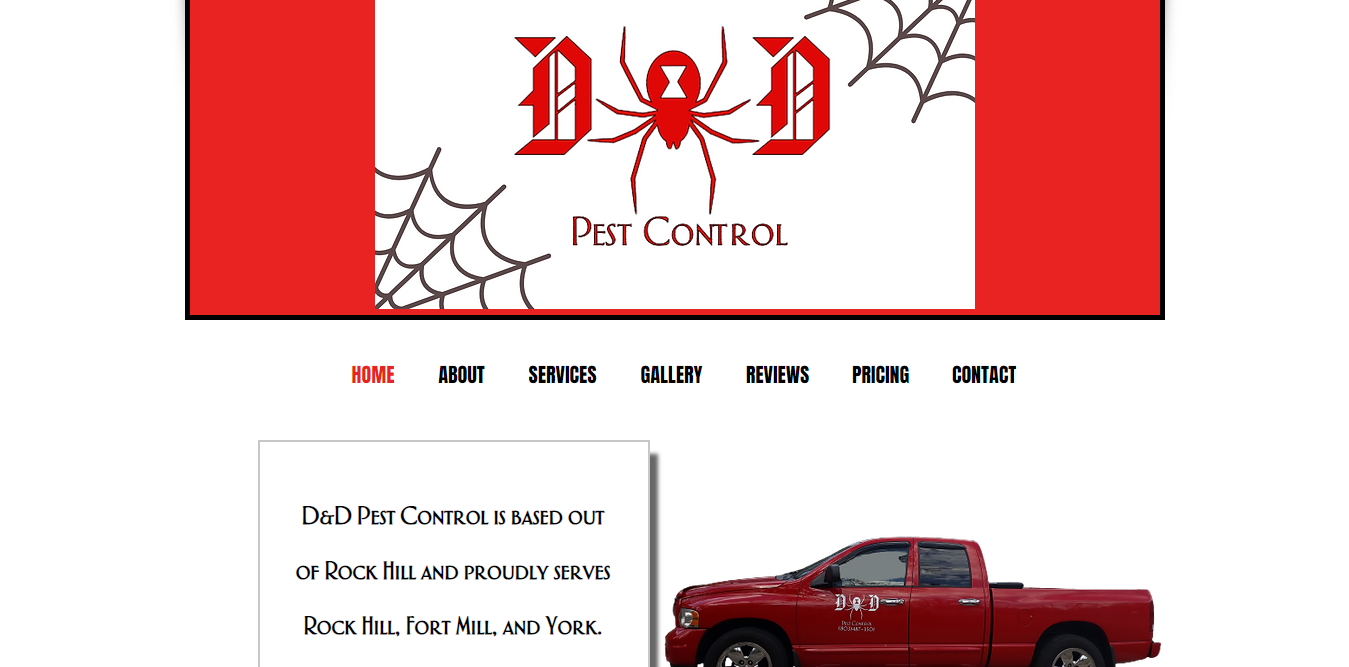 Keeping your home pest-free is no small feat, especially in areas prone to an influx of pesky critters. That's where D&D Pest Control comes in – they offer trustworthy and reliable pest control services to tackle any problem. Utilizing the latest technology and environmentally friendly pest treatments, they effectively remove insects and rodents with proven methods. With their personalized approach, you can rely on them to provide the safest solution for you and your family while maintaining a clean and healthy home. If you're looking for top-notch, hassle-free service that puts your safety first, look no further than D&D Pest Control.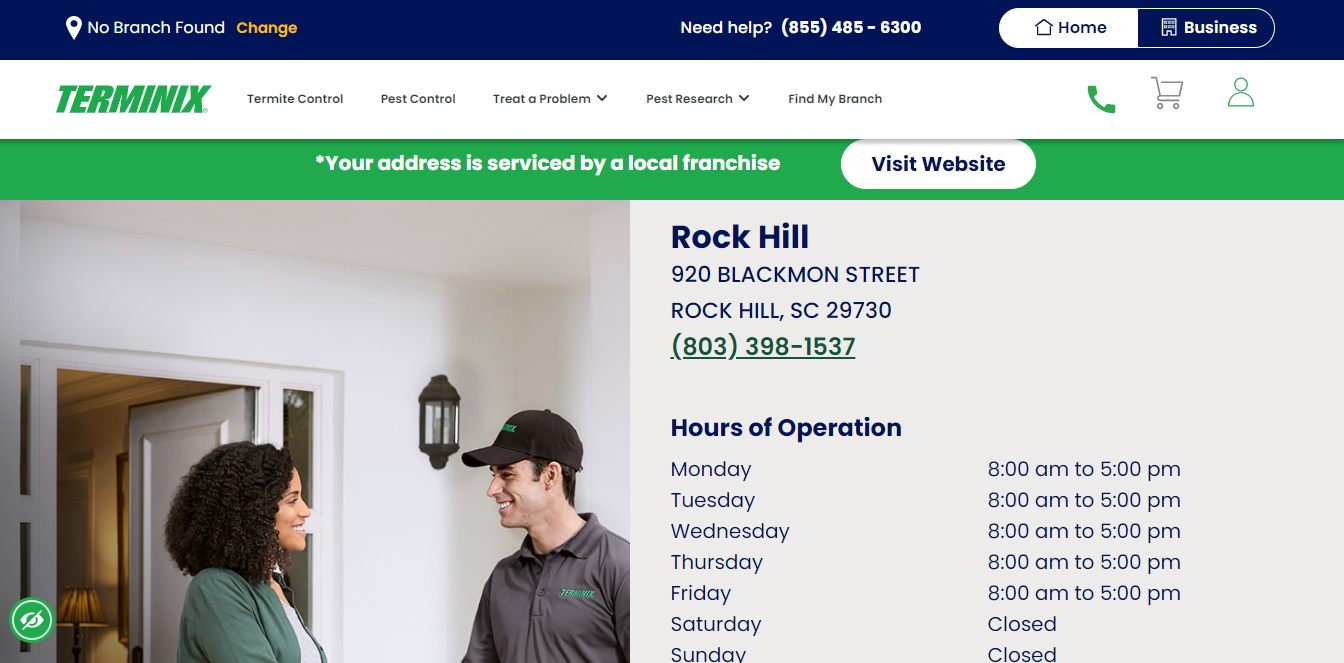 Address: 920 Blackmon St, Rock Hill, SC 29730
Phone: (803) 328-8952
Terminix is a company that specializes in pest and termite control, helping homeowners and businesses protect their buildings from invading pests. Established in 1927, the company has over 90 years of experience providing quality service to clients across all 50 states and 22 countries. Terminix's services include extermination of insects, rodents, wildlife, and certain types of vegetation that have become eyesores or cause damage to property. Technicians can also perform preventative maintenance for those in need of regular checks or treatments for future infestations. Customers feel confident when calling on Terminix as they are backed by the company's promise "to never stop working until pests are gone."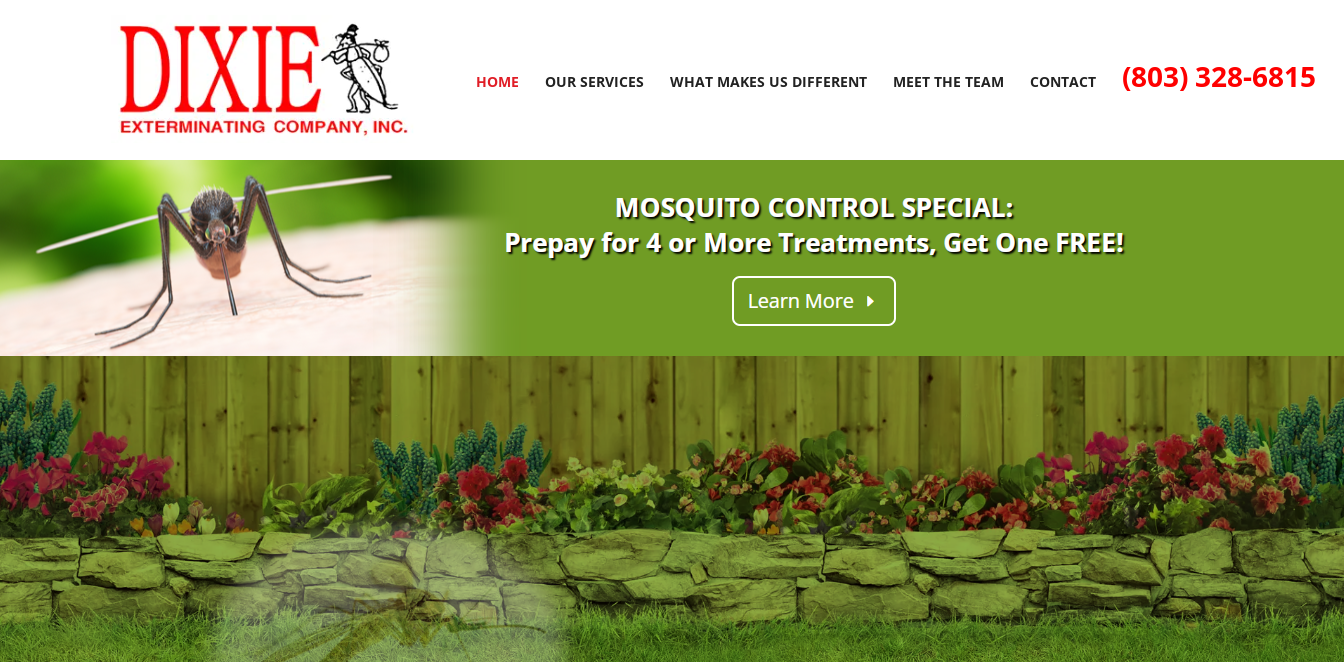 Address: 5019 Old York Rd, Rock Hill, SC 29732
Phone: (803) 328-6815
Dixie Exterminating Company Inc is a full-service pest control provider that excels in taking care of all of your indoor and outdoor pest infestations. From ants to ticks, Dixie provides comprehensive extermination solutions tailored for each customer. With decades of experience and an educated staff, Dixie is committed to providing high quality service from start to finish with their friendly and knowledgeable staff. Their eco-friendly approach to pest control also sets them apart from competitors – giving you the peace of mind that comes with knowing your home and family are safe. Whether you need regular services or more specialized treatments, trust Dixie Exterminating Company Inc for all your pest control needs.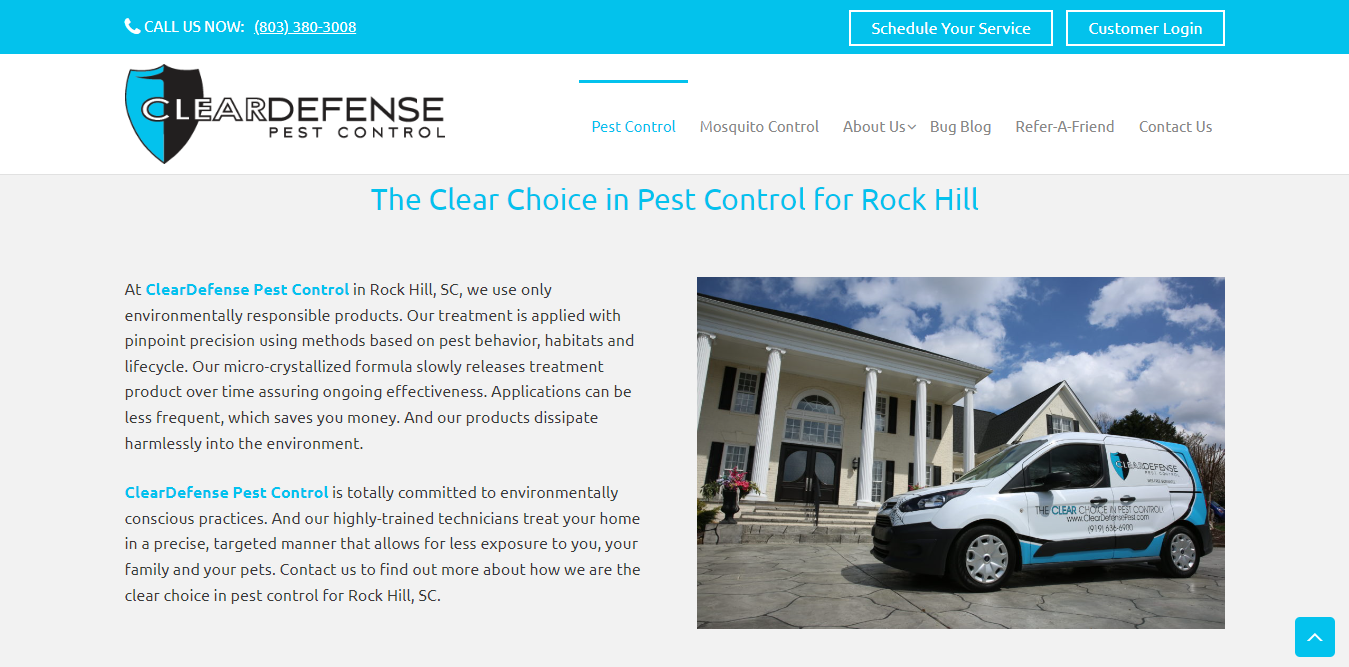 Address: 1383 Old Springdale Rd, Rock Hill, SC 29730
Phone: (803) 380-3008
ClearDefense Pest Control is a dependable, sustainable solution for managing and eliminating pests from your homes and businesses. We understand that keeping unwanted pests out of your property is essential for a comfortable living or working environment, which is why we take comprehensive measures to combat any pest problems you may face. Our mission is to use the most effective and safe methods available to guarantee a healthy environment for our clients while protecting their investments. By using the latest technologies in combination with a thorough inspection process, ClearDefense Pest Control offers customers the peace of mind that comes with taking proactive steps against potential infestations. Let themm help make sure you don't have to worry about aggravating and damaging pests in your home or office – trust ClearDefense Pest Control
If you have pests, it can be difficult to know which company to call. All of these companies are great at what they do, but each has its own unique advantages. Orkin is the largest pest control company in the world and has a lot of experience with all sorts of pests. D&D Pest Control is a family-owned business that delivers great customer service. Terminix has been around for over 85 years and guarantees its work. Dixie Exterminating Company Inc offers affordable services without sacrificing quality. ClearDefense Pest Control uses environmentally friendly methods to get rid of pests. No matter which company you choose, you can be sure that your pest problem will be taken care of quickly and efficiently!
Pest Control FAQs
Q: What is the best way to prevent pest invasions?
A: The best way to prevent pest invasions is to seal up any cracks or openings in the home that pests may use to enter. Additionally, it is important to keep the home clean, maintain proper sanitation, and store food properly to deny pests an attractive environment.
Q: How can I tell if I have a pest problem?
A: Signs of a pest problem may include seeing live bugs, dead bodies, droppings, damage to furniture or other items, or foul odors. Additionally, if you're hearing strange sounds in your walls or ceiling, it could be an indicator of a pest problem.
Q: What types of pests can be found in Rock Hill, SC?
A: Common pests in Rock Hill, SC include rodents, cockroaches, ants, spiders, centipedes, silverfish, crickets, and wasps.
Q: What services does pest control in Rock Hill, SC provide?
A: Pest control in Rock Hill, SC can provide services such as extermination, prevention and inspection of pests, rodent control, and installation of barriers to prevent pest invasions. Pest control professionals can also offer customized plans for both commercial and residential pest control.
Q: What safety precautions should I take when dealing with pest control?
A: Before engaging in any pest control treatments, it is important to read and follow all instructions provided by the pest control company. Additionally, be sure to wear the proper protective gear, such as gloves and a face mask, to minimize your contact with any chemicals used for the treatments.