If you're planning a wedding in Rock Hill, South Carolina, you're in for an unforgettable experience. The city is filled with stunning venues, each with its own unique charm and character. From historical to modern, mountain to cityscape, romantic to rustic, and whimsical to classic, you're sure to find the perfect location for your special day! Whether you're planning a small intimate event with close family and friends or a grand celebration with hundreds of guests, we've rounded up the best wedding venues in Rock Hill, SC to help get you started.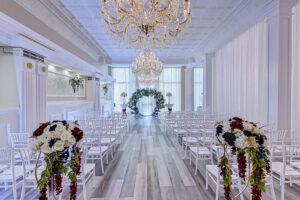 The Crystal Ballroom Rock Hill
The Crystal Ballroom Rock Hill is an elegant and timeless venue perfect for your special day. Tour the grand ballroom and use the gorgeous chandeliers, fancy napkins and tall candelabras with floating candles to create the atmosphere of your choice — traditional, modern, or anything in between. And for a magical exit, make your way to either Fountain Park or Freedom Walkway.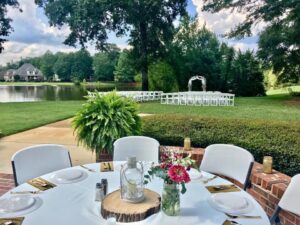 Meadow Lakes II Clubhouse
Consider the Meadow Lakes II Clubhouse if you want a more intimate affair. With more than 2,000 square feet of indoor space and the option to accommodate up to 150 people, you can say your vows among five beautiful lakes and use the on-site tables, chairs, and parking area included with the rental.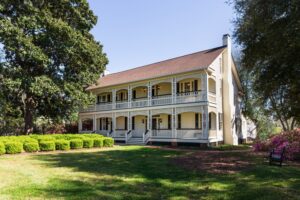 The White Home
For a touch of nostalgia, check out the White Home – originally built in 1838, you'll be able to celebrate your nuptials among over three acres of rolling hills. And with five private suites, an Elizabeth Lane Garden, and a unique character you won't find anywhere else, this is the ideal setting for a garden wedding or an intimate indoor ceremony.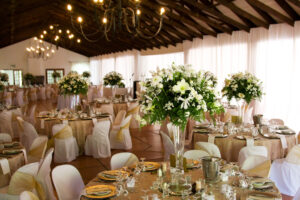 Southern Charm Events
For a more modern feel, check out Southern Charm Events. With amenities like a bridal suite, groom suite, catering kitchen, and outdoor pavilion complete with a modern fireplace, this venue has everything you need for the perfect wedding. Plus, you won't have to worry about going too far into the city with this convenient location, which is close to I-77 and the Charlotte Douglas International Airport.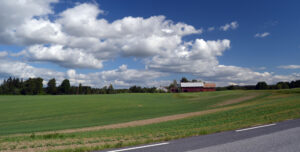 Fishing Creek Vineyard
Finally, Fishing Creek Vineyard is the ideal rural setting for your wedding day. With over 32 acres of nature and 3360 ft2 of air-conditioned space, this venue can easily fit up to 150 guests and even provides tables, chairs, and linens. And with a new outdoor wedding site scheduled for 2021, you won't have to cross your fingers for good weather on your perfect day.
Rock Hill, South Carolina is an amazing place for weddings — whatever your vision may be, you can be sure to find it here. Start planning your special day today from grand ballrooms to more intimate spaces.